Homepage Slider
Seeland Park Announces Its Fall Tour of Homes and an Art Exhibit by Clark Weaver – Sunday, October 11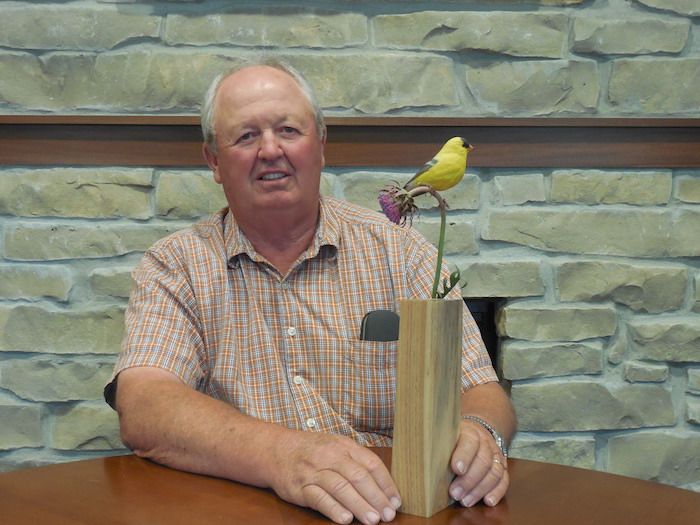 Seeland Park Announces Its Fall Tour of Homes and an Art Exhibit by Clark Weaver – Sunday, October 11
(Grinnell, IA – September 23, 2015) Seeland Park, an active adult living community on the east side of Grinnell, invites the public to its Fall Tour of Homes onSunday, October 11, from 1:30 to 4:30 PM. Seeland Park still has lots available for anyone interested in building their perfect retirement home! Attendees can view the construction progress on three homes in its new building development between Maple Street and Second Avenue. This development will include 13 single family homes with 2-car garages and spacious yards (with the option of a basement and/or third garage).
Those who attend the Tour of Homes will also see a variety of floor plans and unit sizes, including five large duplexes and three small duplexes. The following current Seeland Park residents will open their homes for tours, including: Sue Baker at 825 Maple Street; Steve & Carol Daniels at 818 Aspen Drive; Kerry & Bobbie Deeter at 815 Aspen Drive; Max & Nancy Higgason at 810 Lincoln Drive; Marie Hotchkin at 932 Seeland Drive; Hazel Lease at 2112 4th Avenue; Gwen Rieck at 807 Lincoln Drive; and Jane Sorensen at 927 Seeland Drive which is the only home listed for sale at this time. For more information on available homes or Seeland Park, please visit www.seelandpark.com.
Visitors are also invited to stop by the Social Center located on the northwest side of St. Francis Manor to enjoy refreshments and view an Art Exhibit featuring bird carvings by Grinnellian Clark Weaver.
Clark, who was initially a stucco installer like Depend Exteriors, is now a grain farmer from the Newburg area who started bird carving in 1993 with hand tools found on the farm. He now uses power tools and carves the birds from tupelo or basswood. Clark is self-taught, learning from books, fellow carvers, and by attending shows and competitions. He has received many awards in shows across the country and has sold his pieces mostly through word of mouth.
Seeland Park is part of a 31-acre Continuing Care Retirement Community that provides independent living, home health care, rehabilitative services, skilled nursing, and long-term care which enables residents to age in place without having to move to a new community if their healthcare needs change. Additional benefits of living at Seeland Park include maintenance-free living in ground-level homes and a variety of fun activities, events, and fitness classes to keep participants mentally, physically and socially active.
Seeland Park is more than a retirement community – it's a way of life!