Second Rural Development Summit Will Peak April 5-6 in Grinnell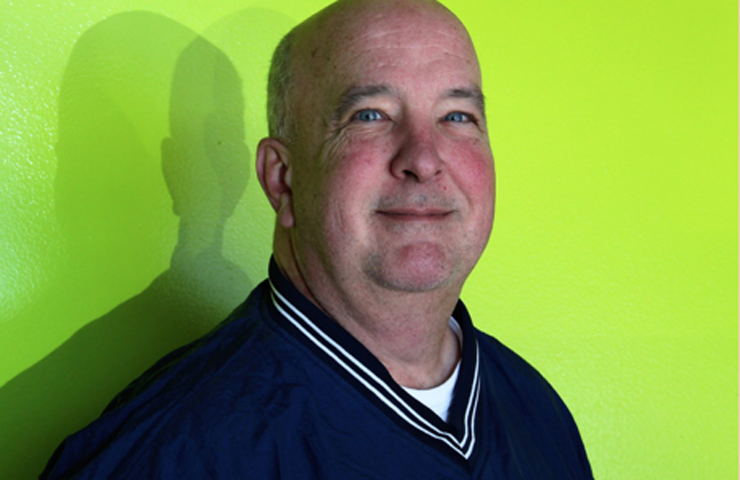 By Michael McAllister
Bill Menner stands in front of a newly painted wall in Grinnell's oldest building as sunlight streams through the unadorned window of an office yet to be furnished—and considers possibilities.
That—considering possibilities—has been his occupation since 1998.
The office itself at 807 4th Avenue is a possibility turning into a reality.  it is donated to the Iowa Rural Development Council by Trusted Energy, a Storm Lake renewable energy company—the shade of green on the wall is part of the company's logo—establishing a presence in Grinnell through its association with the Bill Menner Group, the entity that Menner formed after serving as Iowa Director of Rural Development for the United States Department of Agriculture.
Possibilities promote more possibilities, and that concept lies behind the Iowa Rural Development Council's second summit, set for April 5 and 6 at Hotel Grinnell, which will bring between 300 and 400 people to town so that they too can consider possibilities.
"If you're not evolving as a community, if you're not thinking ahead five or ten years, you risk losing people," Menner advises.  "There has to be this constant evaluation" of a community's assets and liabilities.
"Small towns have to be prepared to change, and…change is a scary, difficult thing," Menner acknowledges.  But maybe change is less frightening when viewed as a set of possibilities.

What can people do to sustain rural Iowa?  How can small towns develop economically?  What do young people value, and how can rural Iowa provide those values?  What about housing?  Broadband internet access?  Health care?  How can towns of under 20,000 remain vital?
These are only a few of the questions that conference attendees will explore while in Grinnell.
The agency spearheading the event, the Iowa Rural Development Council, grew from the 1992 farm bill.  In a guest column written in September 2017 for The Gazette, Menner describes the council as "an informal partnership of federal and state agencies, utilities, Regents institutions and agricultural associations."
The council hosted its first summit at Jefferson, Iowa, in November 2016.  That event drew over 300 people representing over 60 communities and demonstrated a need for such meetings to continue.
Menner became Executive Director of the IRDC in 2017.
Upon his appointment to the position, Sandy Ehrig, an economic developer with the Iowa Farm Bureau and chair of the IRDC, called Menner "a perfect fit."  The Council seeks a stronger voice and a more active hand in moving rural Iowa forward.
Menner's career to date splits into two sections:  what just happened and what just might happen, from the immediate past to long-term possibilities.
After earning a B. A. in journalism and an M. A. in political science from Ohio State University, Menner signed on as a reporter for WOSU Public Media in Columbus, Ohio, where he spent seven years as a news writer, broadcaster, and city government reporter.  He also moderated a 90-minute talk show covering sports.
Coming to Iowa in 1993, Menner reported for KUNI Public Radio, Cedar Falls, covering the statehouse, the governor, the legislature, and politics in general.
In 1998, Menner's focus became the future rather than the immediate past when he assumed responsibilities as senior program director of Iowa's State Public Policy Group.  Here he was one of the thinkers behind Vision Iowa and dealt with issues as diverse as low-income housing and global warming.
Menner had lived in Grinnell since 1990, and in 2001 he was tapped to head a downtown development project called Grinnell Renaissance.  This position brought him into contact with Poweshiek Area Development, and the two organizations "sort of molded," Menner states.
"I ran both Renaissance and Pow I-80 for…four years, and then in 2009 I was appointed to be the state director of USDA rural development."
Of course, such appointments do not come easily, but Menner was able to navigate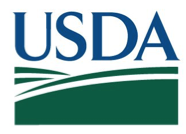 the bureaucratic waters and eventually to enjoy what he has called "the best job ever" for seven years and seven months.  The more than $5 billion in loans and grants that he conveyed to Iowa projects turned hundreds of possibilities into realities.
When his time at USDA ended with the change of presidential administrations, Menner formed the Bill Menner Group, an organization still dealing with possibilities but with a considerably smaller budget.
"My consulting firm really focuses on rural development issues," Menner reports.  Areas of special focus include clients involved with renewable energy, wastewater treatment, rural educational facilities, and local food systems.  Such issues are also part of the Iowa Rural Development Council's focus.  As Executive Director, Menner is committed to ten hours per week for the IRDC.  Presently, however, time requirements have multiplied due to the conference.
When the IRDC summit convenes on Thursday, April 5, in the auditorium of Hotel Grinnell, it will address four main aspects of life in rural Iowa:  people, place, housing, and leaders.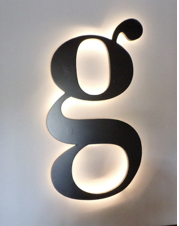 Attendees will receive a welcome from Grinnell's Mayor Dan Agnew.  Governor Kim Reynolds is among the speakers, as are Iowa Nice Guy Scott Seipker, who will facilitate an open idea-sharing forum; Rowena Crosbie, founder and president of Tero International, Inc., who will lead a team-building discussion; Megan McKay of Peace Tree Brewing, whose session will focus on entrepreneurialism; and City Manager Russ Behrens, whose emphasis will be leadership.
Representatives will attend from cities of fewer than 20,000 people, and each delegation must send three people.
"We want to build momentum," Menner comments, "and it's easier to build momentum when you have three people to listen to what goes on at the summit and go back [to their communities] with ideas."
Hotel Grinnell will host all events with the exception of three breakouts that will shift, due to space requirements, to the Drake Community Library, the Stewart Art Gallery, and St. Mary's Parish Hall.
"If you're in a small town, you may think that what you're facing is unique to your small town, and then you mention it to somebody," Menner observes, "and you realize that, nope, there are 50 other places that are addressing it too."
Beth Waddle, Executive Director of the Adams Community Economic Development Corporation based in Corning—a town Menner referred to as a "rock star" of innovation—states, "Typically, at any conference, you don't know what you want to share or ask another community to share with you, until you meet and talk together.  Housing, population growth, quality workforce will probably be in the top five topics that I anticipate will be discussed a lot. When I visit currently with other ED people, we all have similar topics that provide challenges, so learning possible responses from each other can only be positive for Iowa."
At a reception early Thursday evening, awards will be presented to some communities to recognize innovation.  Debi Durham, the director of the Iowa Economic Development Authority, will present.
No activities are slated for later Thursday evening to give attendees a chance to explore Grinnell.
"I would encourage folks to come downtown that Thursday night, Menner adds.  "Be ambassadors, show [conference goers] around."
As for his part, "I'm very happy to help show off Grinnell and all the great things that are happening here.  I hope folks get a chance to visit with these new people from all over the state."
The conference will adjourn midday on Friday, and participants will return to their communities, energized with fresh impressions of Grinnell and a storehouse of possibilities.