SEED Holiday Program Gives Historical Perspective
This holiday season, step back 160 years in Poweshiek County and listen to "Voices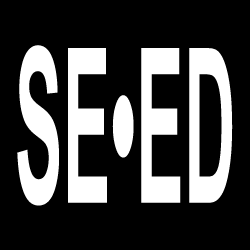 from the Past: Lower Blue Point Church," during the Senior Education Program's annual holiday program. Grinnell Regional Medical Center's SEED program season finale, December 12, will feature the Poweshiek County Heritage Park and an oral history of an early settlers' faith community at the Blue Point area, in Washington Township.
Sisters Jo Anne Puls and Pam Kinnaird spearheaded the presentation about life in the 1880s in Poweshiek County. They recruited friends and members of the historical park to present vignettes of early settlers and residents at Blue Point from 1848 to 1990. Mixed in with the enactments will be a slide presentation with photos from around the Blue Point community.
The Poweshiek County Heritage Park members share a common mission to celebrate the rich tradition of Iowa history by preserving the historical integrity of all exhibits at Heritage Park. They promote history through the creation of events and activities that allow participants to enjoy Iowa's history first-hand.
All are welcome to take a glimpse into our county's history. This program is free and open to the public. It will be held at 10 a.m. in the Drake Community Library, with refreshments beginning at 9:30 a.m.
Parking is available at the Drake Community Library, along Park Street, on Fifth Avenue, and in the First Presbyterian Church parking lot. Seniors needing transportation may call GRMC Communications and Development at 641-236-2593 by the Thursday before the program.