Homepage Slider
School Board Candidates Participate in Public Forum, Vote to be Held September 8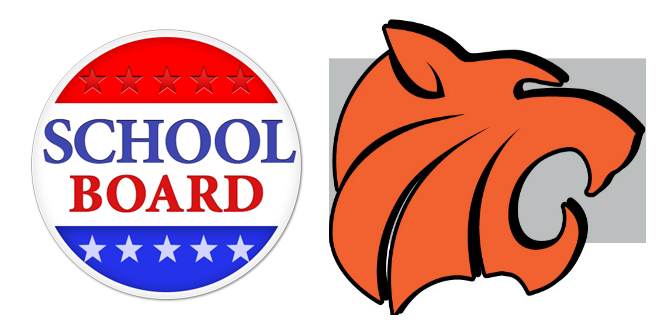 By Sarah Breemer Pfennigs
The Grinnell League of Women Voters and the Grinnell Chamber of Commerce hosted a public forum for six candidates running for the Grinnell-Newburg School Board at the Drake Community Library Wednesday. The candidates faced a standing-room only crowd with Terese Grant moderating the event.
After opening remarks, the floor was open for questions. Candidates responded to a wide variety of queries over the next hour and a half, including the hotly contested bond issue, school consolidation, budget concerns, curriculum content, bullying, and free and reduced lunch programs. Each candidate was given three minutes to offer their thoughts.
Of the six candidates, only the At-Large seat, currently held by local physician Jeff Knobloch, is being contested. Dennis Crawford and Steve Renbarger, both longtime Grinnell residents, are challenging Knobloch's incumbent status.
"I just felt like it was time for me to get more involved," said Crawford. "My work experience and raising five children is fairly representative of the typical family in the Grinnell-Newburg school system."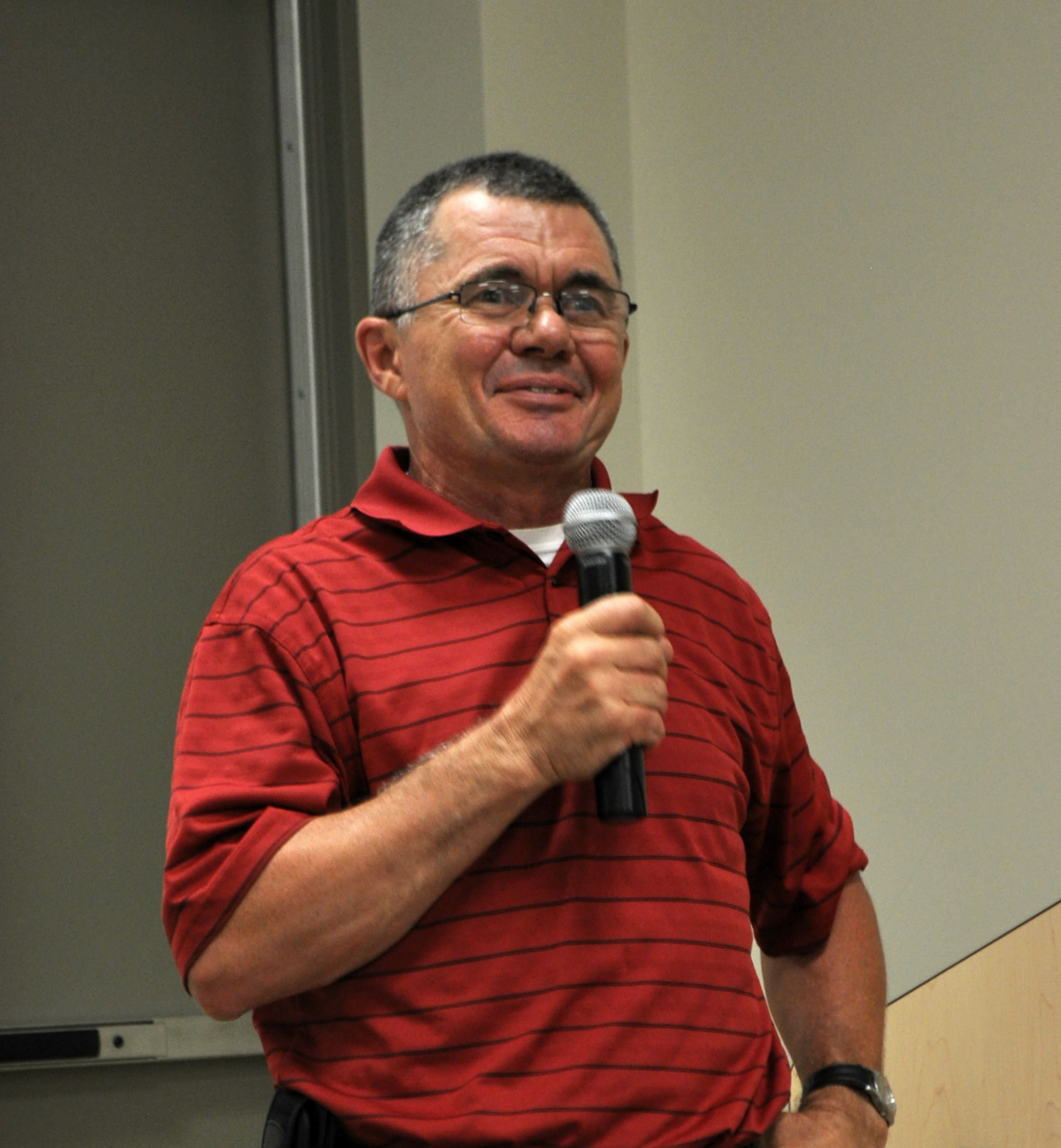 Renbarger also raised his children in the school system and is a lifelong resident of the community.
 "I graduated from school here and my children all went to school here," said Renbarger. "I'd like to see school consolidation and I do realize there will be times we will need to cut budgets. I don't have a problem cutting budgets."
 Knobloch, a current Director At-Large with three young children in the district, noted that this election is nipping at the heels of four challenging years.
 "One might ask, 'Why would you want to do it some more?'. The reason is because it's something that interests me and that I enjoy doing," Knobloch said. "Passion doesn't just mean something you're excited about. It's also something you're willing to suffer for. I think there are things that have happened and things that will happen that make me very excited to serve and run. The hard work of the last four years will pay off soon."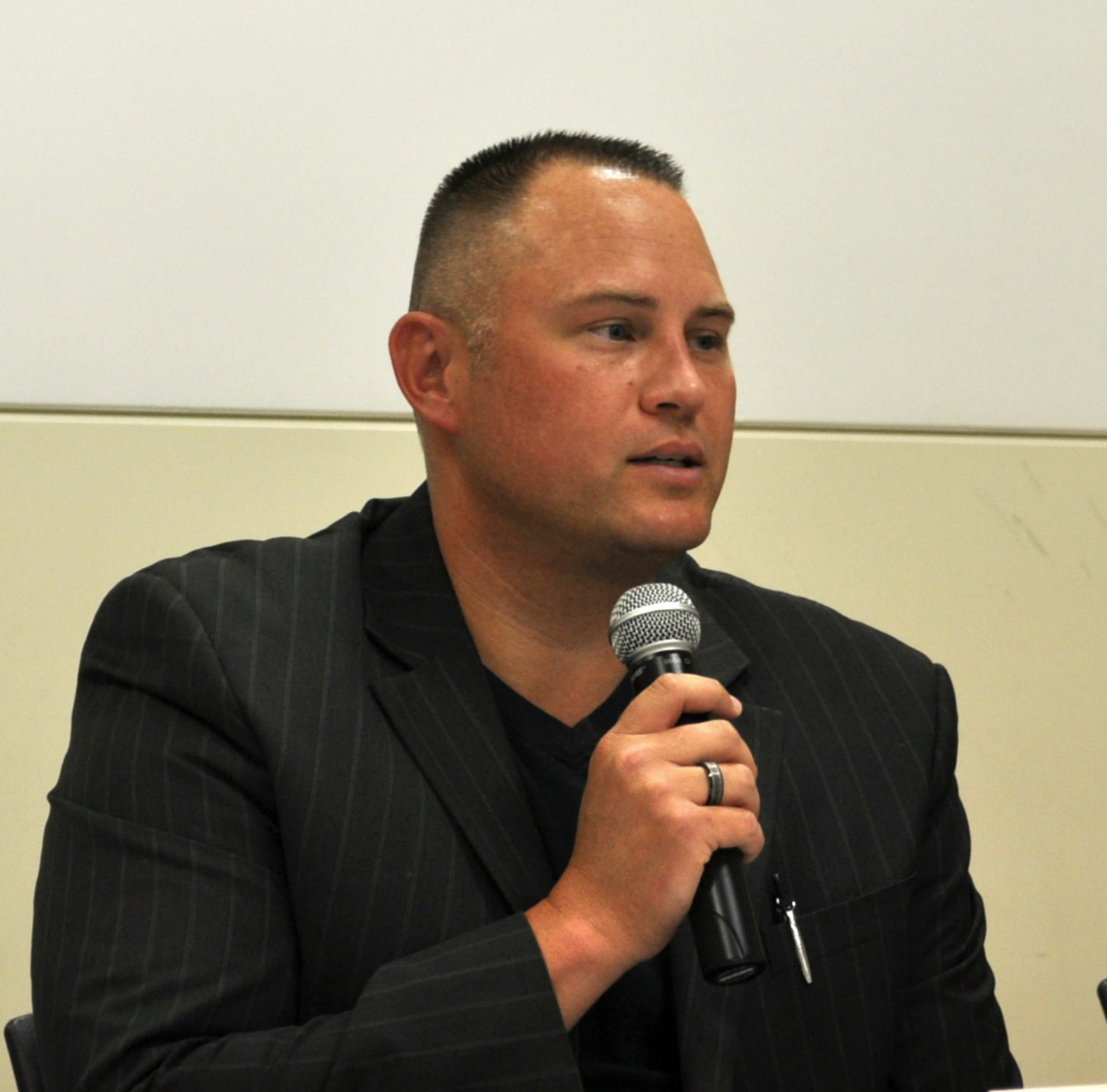 Helen Redmond, who's running for the uncontested District 2 seat, also has three children currently enrolled in Grinnell schools. Her desire to become more involved was sparked by advocating for one of her own children within the system last spring.
 "I started going to school board meetings and academic committee meetings and SIAC [School Improvement Advisory Committee] meetings," Redmond said. "I feel like I'm very well-informed and pretty active already. I'd like to make more of an impact with a more formal role. I taught high school and middle school in California, so I do feel like I have a sense for what teachers are struggling with in the classroom and I also have some experience with the educational process and initiatives that we could be looking at moving forward."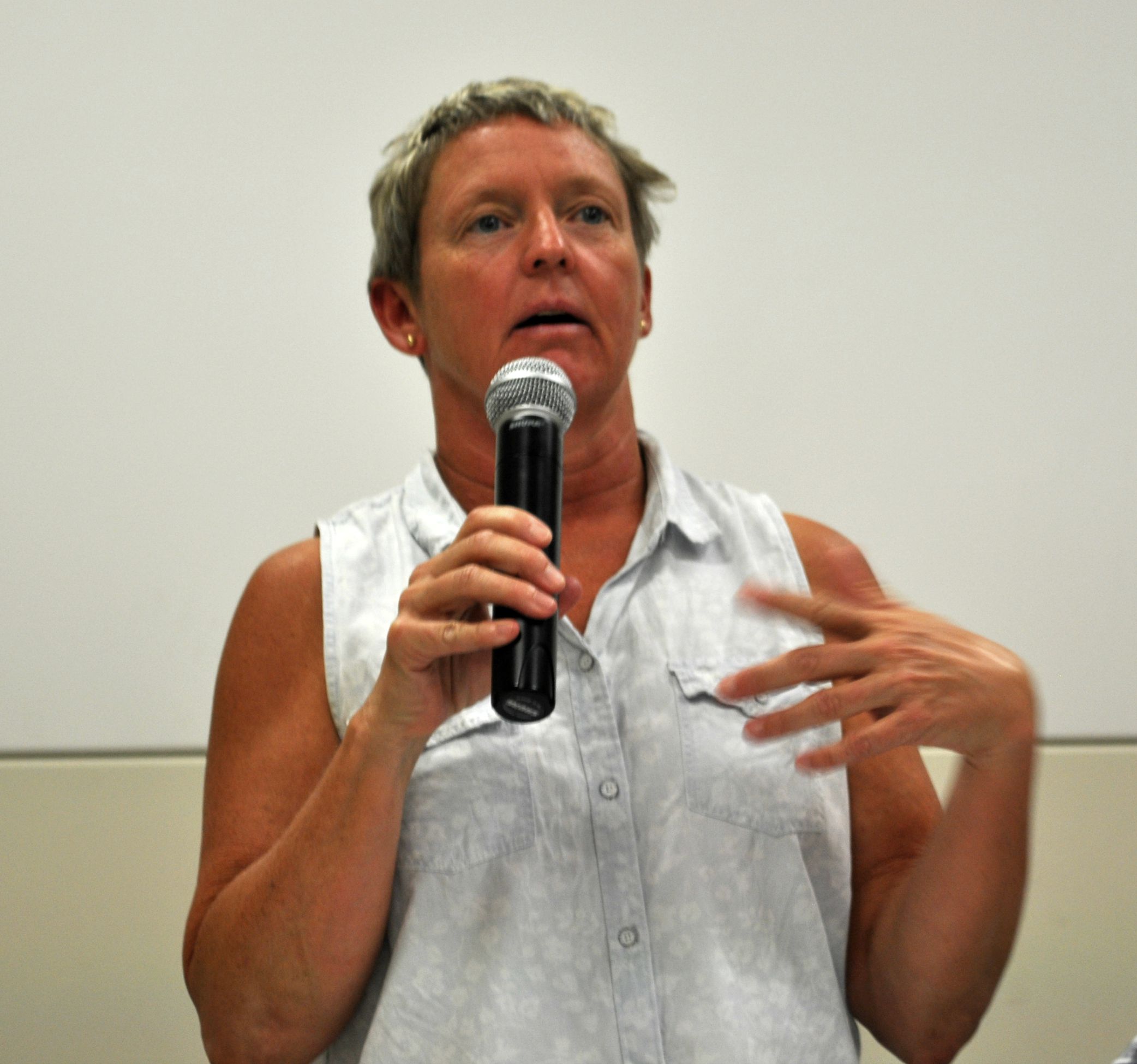 Meg Jones Bair, Director of Donor Relations at Grinnell College, has lived in the community for almost 20 years and has a daughter who just began the second grade at Fairview. Bair cited several reasons why she's interested in the District 3 seat.
"Through my experience with Connected, our PTO group, I've learned what the power of families can do to help with our schools, and I want to be able to support teachers in many direct ways," Bair stated. "I'm also helping serve on the College task force that [Grinnell College] and the district set up, and I want to continue that partnership and find ways to make that more successful. I also want to look at what went on behind the bond issue in terms of why it didn't pass. Are there communication issues or other issues we can look at to improve the experience for everyone in the district?"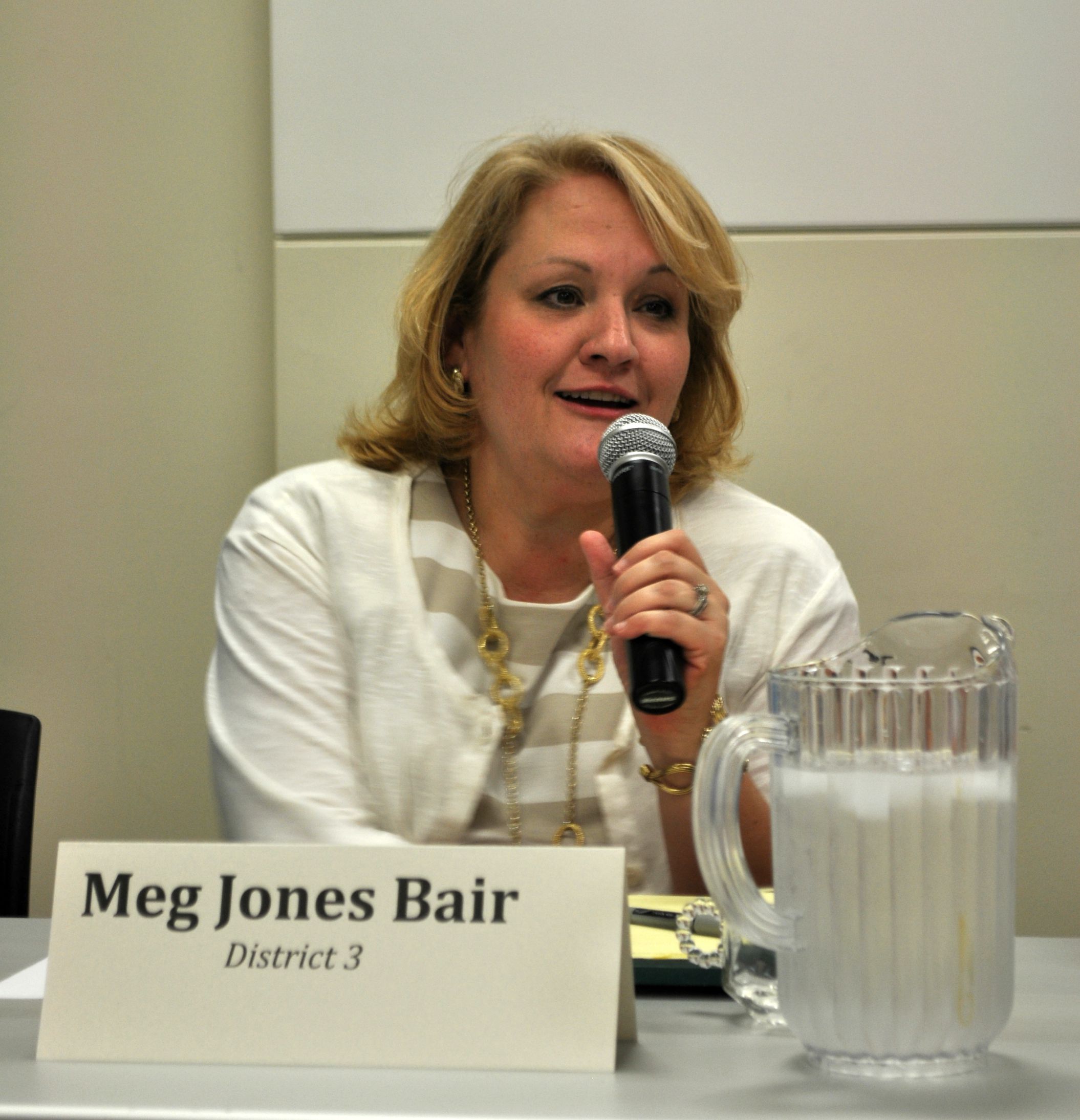 Dustin Smith, the District 4 candidate, has two children enrolled in the Grinnell-Newburg school system and has served the community in a variety of roles, including for the Grinnell Renaissance (Chair), Kiwanis Club (President), Poweshiek Empowerment (Chair), Grinnell Little League (Chair), the Grinnell Country Club (board member), St. Paul's Episcopal Church (vestry), and the city's hotel and motel tax committee.
 "I was lucky enough to be in a district that was being well-represented by Claire Moisan," Smith said. "When it became apparent that she wasn't going to run again, I decided that it was my turn and I would step up and run for the school board. I do understand there's going to be a steep learning curve along with everything that goes on with the school board and how to run a district. I'll be relying heavily on current and past board members and administrators."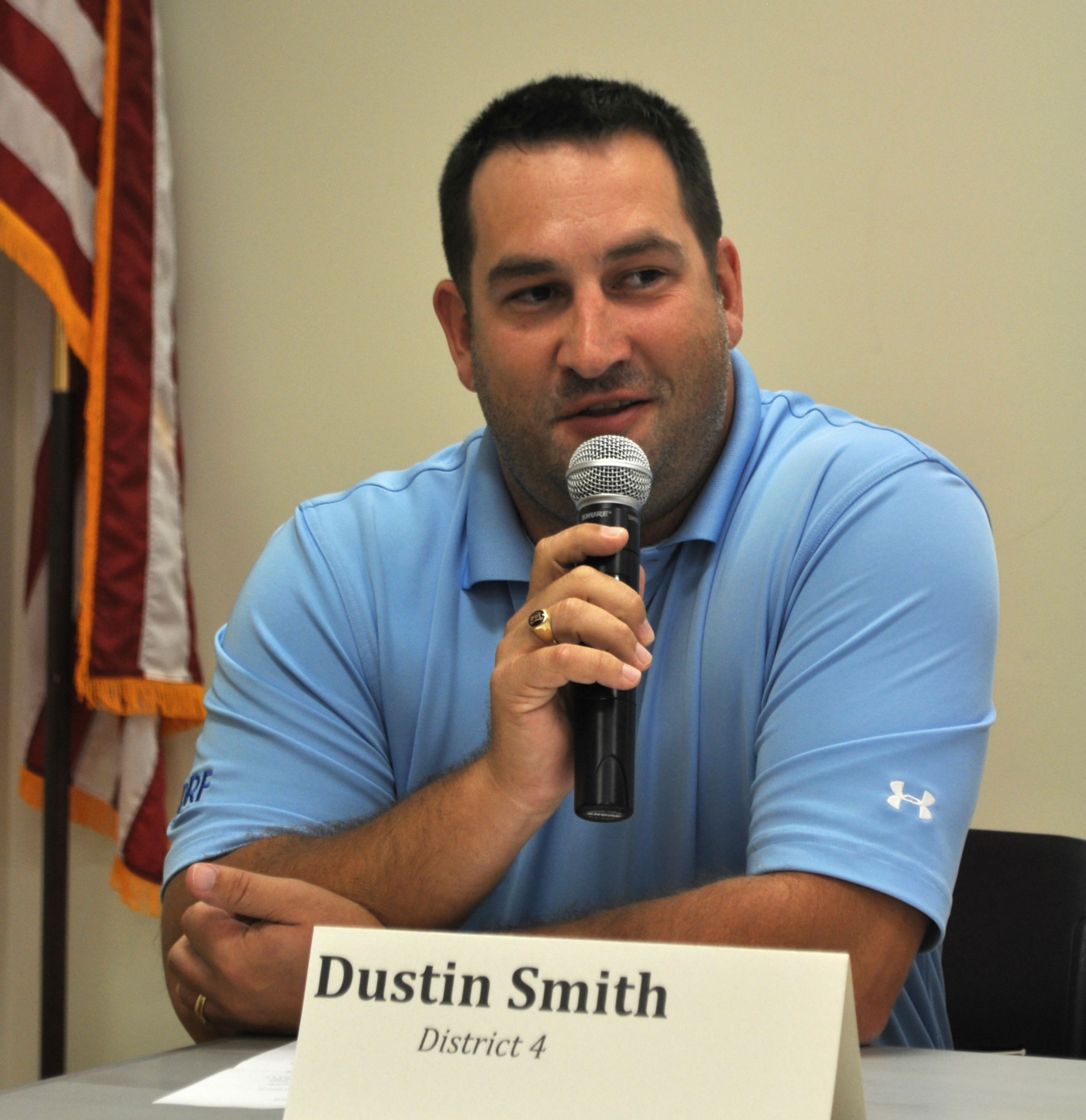 Those who missed the public forum can watch video of the event on GET-12 (Grinnell Educational Television access cable channel.
 The school board vote will take place Tuesday, September 8 at Drake Community Library from 7:00 am to 8:00 pm. Voters are not limited to districts.
 www.http://www.grinnell-k12.org/
http://www.grinnelliowa.gov/index.aspx?nid=332
(All photos by Sarah Breemer Pfennigs)