Homepage Slider
Sarah Breemer Pfennigs Joins Our Grinnell As Features Writer/Assistant Editor
Sarah Breemer Pfennigs Joins Our Grinnell As Features Writer/Assistant Editor
 Sarah Breemer Pfennigs has been named as a Features Writer/Assistant Editor for Our Grinnell (OG) and the Grinnell Business Journal.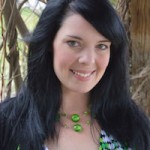 A native of Grinnell, Pfennigs graduated from high school locally and went on to study studio art at Cornell College in Mount Vernon, IA.
Although she lived in the Grinnell area up until 2007, major life changes took Pfennigs to Arizona and finally to St. Albert, Alberta, Canada, where she lived with her husband Brian until 2013. After extensive thought on where they wanted to be permanently, the couple relocated to Oakland Acres where they now reside with their beloved dog Truman.
Pfennigs brings almost two decades of writing experience to OG, as well as knowledge of small business management, communications, and design. She comes from a family of writers: Her father John was a journalist and editor for the Grinnell Herald Register for 38 years and her mother Alice was a grant writer for both Grinnell College and Des Moines University until her retirement in 2006.
"My parents taught me and my two sisters from a very early age how to communicate effectively," Pfennigs said. "We grew up in a house full of books, music and art, all of which shaped who I've become."
In her free time, she enjoys reading, all kinds of music, cooking and entertaining friends and family.
"I'm truly excited about this opportunity," Pfennigs added. "It's unusual to come across a creative position like this in a small community. I'm looking forward to reintroducing myself to Grinnell while doing something I truly love."
Sarah Breemer Pfennigs can be reached at sarah@ourgrinnell.com