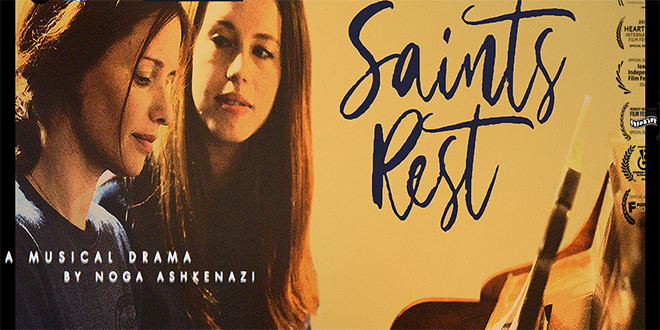 'Saints Rest' movie to be shown to Grinnell audiences on Oct. 3, 4
The musical drama, produced in Grinnell, features many sites familiar to Grinnellians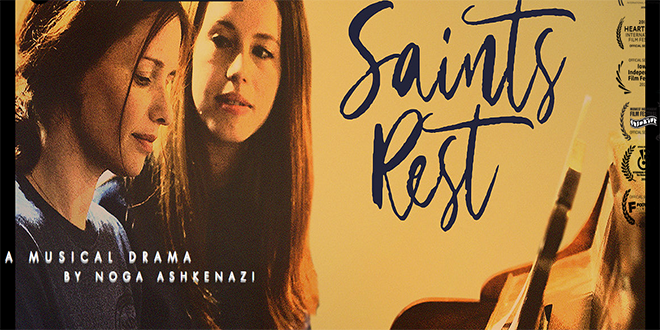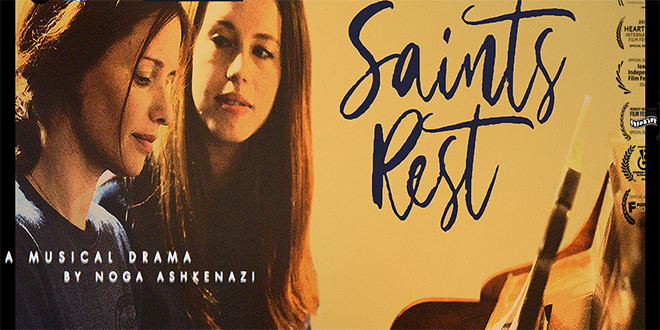 GRINNELL, Iowa — It's not often that small towns are showcased on the silver screen, but thanks to 2009 Grinnell College graduate Noga Ashkenazi, Grinnell finally gets its chance.
"Saints Rest, directed by Ashkenazi," tells the story of two estranged sisters — one who left to pursue her dreams on the Broadway stage and one who stayed behind in Grinnell to run the titular cafe. The film chronicles the ways they begin to develop a close relationship over the course of one summer, using their mutual love of music to reconnect with one another and process the death of their mother.
The film will be screened twice in Grinnell. The first showing, which features a brief introduction as well as a director's talk and Q&A with the director following the movie, will take place from 7:30 to 9:30 p.m. on Wednesday, Oct. 3 at Grinnell College's Harris Cinema, 1114 10th Ave., Grinnell. This screening is open to the campus community and the general public.
The second showing, which runs from 9 to 11 p.m. Thursday, Oct. 4, also includes a brief introduction by the director, as well as a Q&A session at the Strand Theatre, 921 Main St., Grinnell. This screening is open to the public. All screenings are free and seats are available on a first-come, first-served basis. The run time for "Saints Rest" is 85 minutes. The film is not yet rated.
Besides the Saints Rest café, other local landmarks appearing in the movie are the Dari Barn, Lonnski's Pub and Deli, Bowladrome, Almost Open gas station, The Bar and Grinnell College itself.
The sense of "place" Ashkenazi felt while living in Grinnell and studying at the college years ago was one of the main reasons she decided to begin work on "Saints Rest."
"As a student I spent a lot of time at Saints Rest, and I found the coffee shop to be warm and welcoming," she said. "It's a magical place. I fell in love with the sense of community around Saints Rest. It was a second home away from home. That's also true for the town of Grinnell. I wanted to capture that feeling in a movie."
For that reason, director Noga Ashkenazi calls the film "a love song" to Grinnell. The Israeli filmmaker studied theatre and dance at Grinnell, graduating in 2009. Though she's had the idea since before graduation, "Saints Rest" only came into fruition when she was introduced to Sam Cox, current owner of the café. Cox was immediately on-board with the idea, saying she always tries to support initiatives of Grinnell College alumni and students. After months of filming and editing onsite, the film was completed, premiering April 26 at the RiverRun International Film Festival, where it won an Audience Award.
Aside from Ashkenazi, numerous Grinnell College alumni were involved in the film's production, including Executive Producer Paul McCulley, class of 1979; Co-Writers Tyson Stock and Noga Ashkenazi, both members of the class of 2009; Music Director Brian Cavanagh-Strong,  Cast member Jayson Wright, class of 2009; Actors Jon Richardson and Sumana Shankar, both members of the class of 2010; Makeup Artist Grace Lloyd, class of 2016, Artist Michael Kelley, class of 2016; and Second Assistant Director Melissa Fandos, class of 2017.
Grinnell College welcomes the participation of people with disabilities. Information about parking and accessibility is available on the college's website: www.grinnell.edu. Accommodation requests may be made to Conference Operations at 641-269-3235 or calendar@grinnell.edu.
The college welcomes the presence of minors at all age-appropriate public events and for informal visits, with the understanding that a parent, legal guardian or other responsible adult assumes full responsibility for their child's safety and behavior during such visits or events. In these cases, the college expects that an adult responsible for the visiting child takes measures to ensure the child's safety and sees that the child complies with directions of college personnel. Grinnell College is not responsible for supervision of minors on campus.