SE•ED
Protect Yourself from Financial Abuse | SE•ED Monday August 20
Protect Yourself from Financial Abuse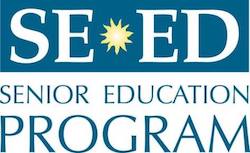 With the ever-present changes in technology, scammers are coming up with more ways to take advantage of elderly populations. Learn more about the steps you can take to protect yourself or a loved one from elder financial abuse at the next UnityPoint Health – Grinnell Regional Medical Center Senior Education program on Monday, Aug. 20.
Alison Murphy, executive vice president and senior director of human resources at Grinnell State Bank, will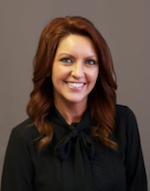 discuss how changes in technology have helped criminals move on to more sophisticated ways of defrauding seniors. Her presentation "Elder Financial Abuse and the Growing Statistics Each Year" covers how the ability to dupe victims has gotten easier through the Internet, particularly with life-changing events and how even caregivers or family members may take advantage of seniors.
Murphy has worked at Grinnell State Bank for almost 10 years. She oversees human resources, marketing, bank operations and the strategic planning committee. She has served on the Human Resources Advisory Board for the Iowa Banking Association and is an active advisory board member for the Graduate School of Banking at the University of Wisconsin-Madison, representing the entire state of Iowa.
This program is free and open to the public. It will be held at 10 a.m. in the Drake Community Library, with refreshments beginning at 9:30 a.m.
Parking is available at the Drake Community Library, along Park Street, on Fifth Avenue, and in the First Presbyterian Church parking lot. Seniors needing transportation may call GRMC Communications and Development at 641-236-2593 by the Thursday before the program.