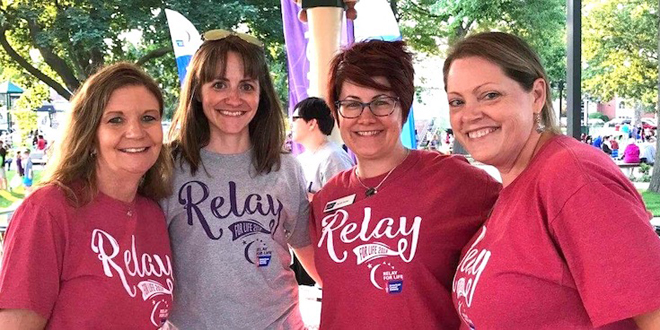 Poweshiek County Helped Save Lives from Cancer at the
Annual Relay For Life on July 6th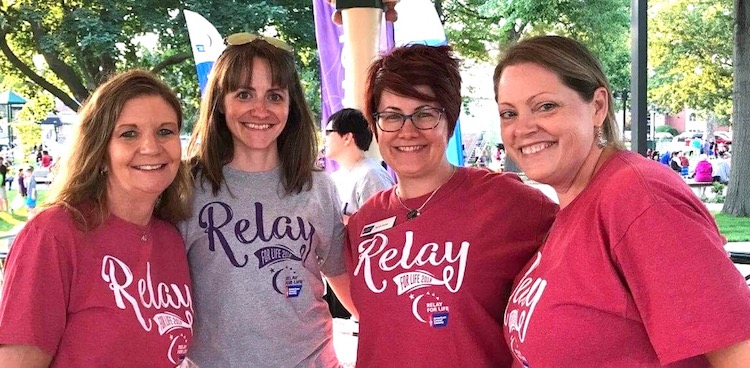 More than $46,600 was raised to support the American Cancer Society's mission of saving lives from cancer. Funds raised help the American Cancer Society provide free information and support for people facing the disease today, and fund cancer research that will help protect future generations. Patty Manatt, Relay For Life volunteer says, "When we reach out to each other in support and hope of ending all cancers, for all people, we are humanity at our best."
Funds are raised by local teams made up of friends, family and co-workers, sponsors, and BGM and Montezuma School's Beating Cancer With a Bat fundraiser.  Darcy Dawson, Relay For Life volunteer says, "I am always so amazed to see the support of our community when we hold our annual event.  I am looking forward to our 20thAnniversary Event next year on July 5, 2019!"  In addition to the support of the community, Relay For Life of Poweshiek County is also supported by many businesses and organizations. The event's 2018 sponsors include: ASI Signage Innovations, Claude W and Dolly Ahrens Foundation, EDGE Robotics and Automation, Grinnell Chamber of Commerce, Grinnell Mutual Reinsurance Company, Grinnell State Bank, Heishman Ag, Jeld-Wen Windows & Doors, Monsanto Company, Pagliai's Pizza, Poweshiek Mutual Insurance Association, U of I Community Credit Union, UnityPoint Health Grinnell Regional Medical Center, and Vannoy Chevrolet.
This year, an estimated 1.3 million people in the U.S. will participate in more than 2,000 events to help the American Cancer Society attack cancer in dozens of ways, each of them critical to achieving a world without cancer – from developing breakthrough therapies to building supportive communities, from providing empowering resources to deploying activists to raise awareness. Funds raised support the American Cancer Society 24/7 cancer help line, free rides to chemo, and American Cancer Society's Hope Lodge which provides patients and their caregivers a place to stay when treatment is far from home.
2019 will mark the 20thanniversary of Relay For Life of Poweshiek County. To learn more about Relay For Life and how you can get involved pleasecontact Patty Manatt at 641.990.7910 or manattman@hotmail.com.