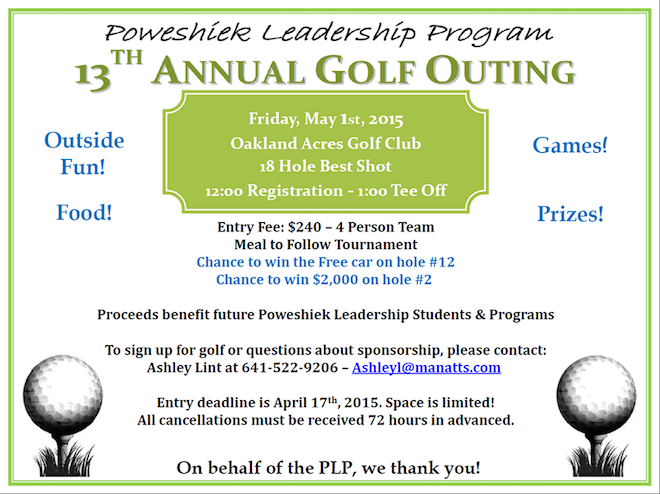 The Poweshiek Leadership Program is sponsoring it's 13th Annual Golf Outing Friday May 1st at the Oakland Acres Golf Club. Format is 18 hole best ball with 12:00 registration and 1:00 tee off. Entry fee is $240 – 4 person team with a meal to follow. Chance to win a FREE car on #12 and $2,000 on hole #2.  Outside fun ! Food ! Games ! Prizes !
Proceeds benefit future PLP students and programs.
To sign up for golf or questions about sponsorship contact Ashley Lint at 641-522-9206 or Ashley@manatts.com.
Entry deadline is April 17th, space limited and all cancellations must be received 72 hours in advance.