Homepage Slider
Photography Exhibition at Grinnell College Explores the Iowa Prairie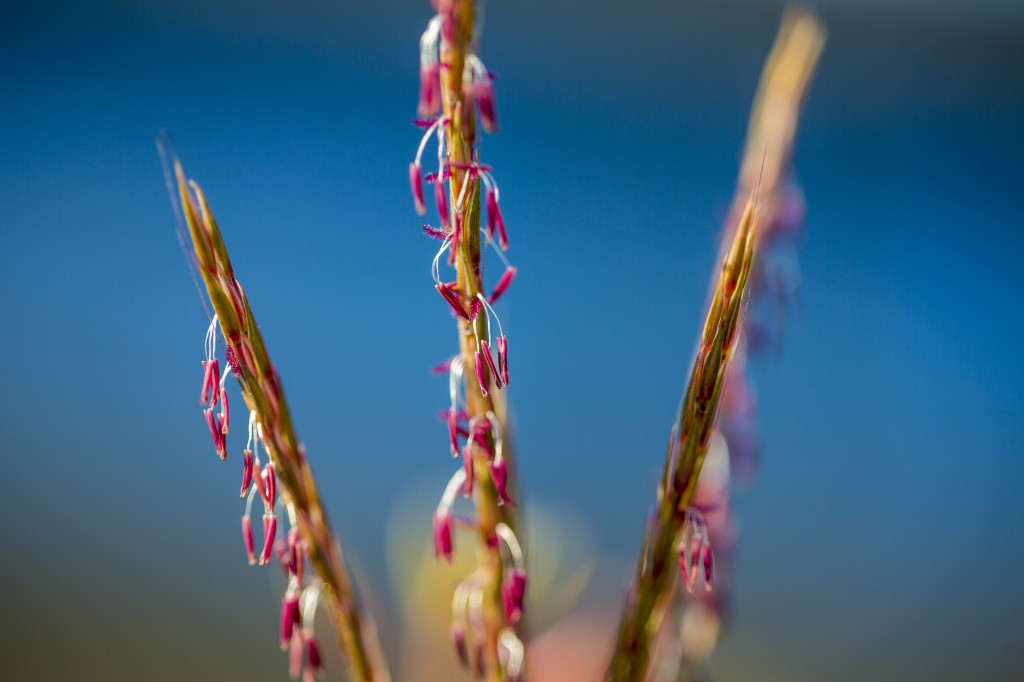 Photography exhibition at Grinnell College explores the Iowa prairie

Justin Hayworth's macro photos reveal the beauty of prairie plants
Grinnell, Iowa — "A Closer Look at the Iowa Prairie: Photographs by Justin Hayworth" is on view at Grinnell College through Sunday, Oct. 11, in Burling Gallery on the lower level of Burling Library, 1111 Sixth Ave., Grinnell.
Prairie dominated the Iowa landscape when the first white settlers arrived in 1833. Now, less than 0.1 percent of the original Iowa prairie remains.
Hayworth's macro photographs invite viewers to take a closer look at the beauty of prairie plants, celebrate the intricate aesthetics of prairie life, and teach about the unintended consequences of development. Macro photography is the art of producing photographs of small objects larger than life size.
Hayworth holds a bachelor's degree in journalism from Kansas State University and worked as a photojournalist at the Duluth News Tribune and the Des Moines Register before joining Grinnell College as photographer/videographer in 2012.
Hayworth and Jon Andelson, director of the college's Center for Prairie Studies, will give a gallery talk at 4 p.m. Wednesday, Sept. 2. They will discuss the loss of the Iowa prairie, the importance of close observation and the aesthetics of prairie life, celebrated through macro photography. A reception will follow.
On Friday, Sept. 4, Hayworth will lead an exploration of the Grinnell campus for those who want to bring cameras and learn how to photograph nature up close. The session will take place from 4 to 6 p.m. and start in Burling Gallery. The rain date will be Friday, Sept. 11.
Individuals with all levels of photography experience are welcome. Each person should bring a camera of any sort, including digital single-lens reflex, point and shoot or cell phone. Grinnell College students, faculty and staff may check out cameras from the Audio-Visual Center.
The gallery talk, photography session and exhibition, which are free and open to the public, are sponsored by Grinnell College's Center for Prairie Studies and the Faulconer Gallery.
Burling Gallery's summer hours are 8 a.m. to 5 p.m. Monday through Friday. On Thursday, Aug. 27, regular gallery hours (10 a.m. through 10 p.m. daily) will resume. For more information about  the exhibition and related programs visit www.grinnell.edu/faulconergallery.
Grinnell welcomes and encourages the participation of people with disabilities. Information about parking and accessibility is available on the college's website: www.grinnell.edu. Accommodation requests may be made to Conference Operations at 641-269-3235 or calendar@grinnell.edu.
About Grinnell College
Since its founding in 1846, Grinnell has become one of the nation's premier liberal arts colleges, enrolling 1,600 students from all 50 states and from as many international countries. Grinnell's rigorous academic program emphasizes excellence in education for students in the liberal arts; the college offers the B.A. degree in a range of departments across the humanities, arts and sciences. Grinnell has a strong tradition of social responsibility and action, and self-governance and personal responsibility are key components of campus life. More information about Grinnell College is available at www.grinnell.edu.