Grinnell News
Phil Vassar headlines "Monte Fest presented by Brownells" on the town square in Montezuma, Iowa.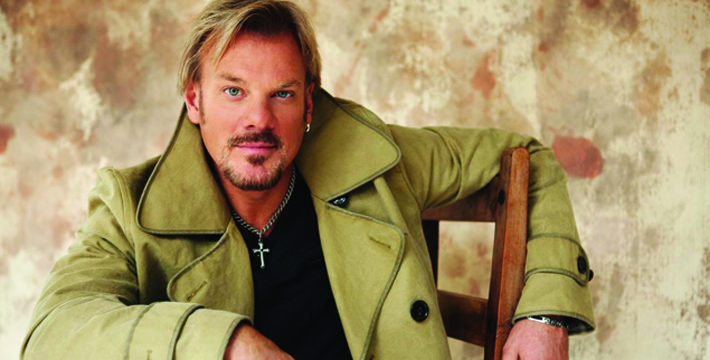 Country Music Superstar Phil Vassar to Headline Free Concert in Montezuma
"Monte Fest presented by Brownells" to feature free music and family fun benefitting Montezuma Schools
It isn't every day a Billboard Country Songwriter of the Year and world-renowned musician puts on a free-to-the-public concert in rural Iowa. But that's exactly what's happening on Saturday, June 21st, 2014, when Rodewave Entertainment Recording Artist Phil Vassar headlines "Monte Fest presented by Brownells" on the town square in Montezuma, Iowa.
Vassar is best known for his chart-topping country music hits "Carlene," "Just Another Day in Paradise," "Last Day of My Life," "In a Real Love" and "Six-Pack Summer." The Virginia-native's resume also includes writing the wildly popular songs "In My Next 30 Years" for Tim McGraw, "She's Right on the Money" performed by Alan Jackson and Jo Dee Messina's smash, "Bye, Bye."
"Monte Fest presented by Brownells" is an open-to-the-public event doubling as a Brownells' 75th birthday party and a Montezuma community support event. It will feature concerts and family-friendly activities including carnival-style rides, inflatables, climbing walls, face painting and more.
All concerts are free; ride/attraction tickets can be purchased individually, or for $5.00, riders can experience all attractions. The concerts and carnival area open at 4PM.
All of Montezuma's restaurateurs will be on hand with food and drinks for sale, and Montezuma Community Schools will host a 50/50 raffle. Further, all proceeds from the on-site beverage garden will go directly to the school system.
"Sponsoring this event is just a small way for us to give back to a great community that has helped us so much," said Pete Brownell, CEO of Brownells. "We do want to celebrate our 75th Anniversary, but more importantly, we wanted to join with other Montezuma businesses, churches and community organizations to provide support for our local schools. Everyone who can make it is invited, so please come enjoy the music and fun family activities."
Local musical acts Cardinal Sound and the Cody Hicks Band will take the stage at 4 PM and 5:15 PM respectively. Fox's X-Factor Season 2 winner and country music sensation, Tate Stevens, will open for Phil Vassar at 6:30. Vassar will take the stage at 8:15 PM.
The event will conclude with a post-concert fireworks show at approximately 9:45 PM.
For additional event information, visit www.montefest.com, "Like" the event on Facebook at https://www.facebook.com/montefestiowa, and "Follow" the event at Twitter.com/MonteFest.
About Brownells
Founded in 1939, Brownells provides premier firearms parts, ammunition, gunsmithing tools, reloading components, survival gear and archery products to customers worldwide. Brownells is dedicated to unmatched Selection, unrivaled Service and absolute Satisfaction, as proven by their industry-exclusive 100-percent Forever Satisfaction Guarantee on every product sold. Additionally, their professional gun and archery techs are available to answer customer questions on nearly any firearm- or archery-related issue, free of charge. Consumers may order or get more information by calling 800-741-0015 or visiting www.brownells.com.
About Monte Fest
Monte Fest presented by Brownells is an event designed to raise awareness about the importance of supporting rural economies and school systems. The event is being managed by the Grinnell Area Chamber of Commerce, in cooperation with Montezuma Community Development.