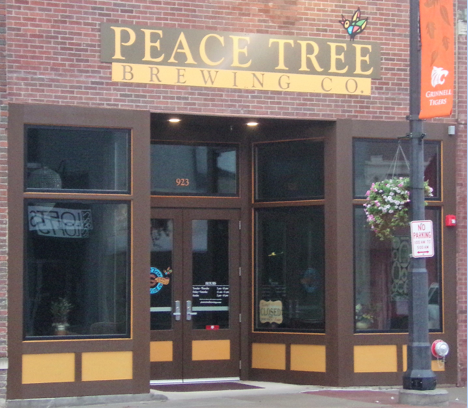 Peace Tree Soft Opening: Firm Success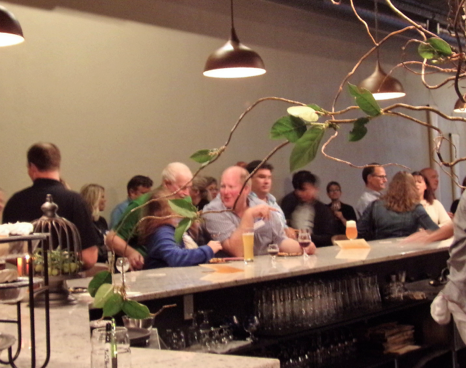 By Michael McAllister
"Maintaining a vibrant downtown is a concern." This quotation comes from the "Issues, Trends, Concerns, and Opportunities" section of the City of Grinnell's Goal Setting Report dated February 29, 2016.
Vibrancy certainly reigned on the night of Wednesday, October 4, at 923 Main Street in downtown Grinnell during the soft opening of the Grinnell Branch of the Peace Tree Brewing Company.
It's called a soft opening because people are invited. The intent is to allow employees of a new establishment an opportunity to get used to serving without the pressure that might come from opening night. Think of a play's dress rehearsal.
Soft opening or not, the event drew a packed establishment as dozens Grinnellians of diverse ages chatted and sampled throughout the two-hour event.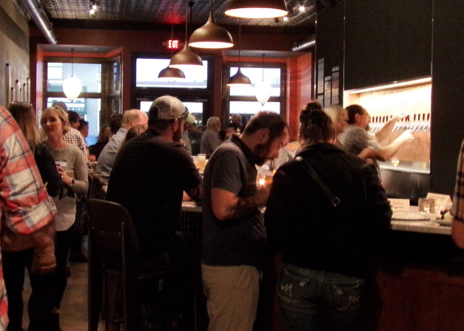 "I'm just really excited to be in Grinnell," stated Sam Moorman, the young lady who will manage Peace Tree Grinnell." I love craft beer, and I hope that Grinnell loves it too."
One of the servers, Kim Brooner of Grinnell, who will be on duty some nights and weekends, stated that she looks forward to meeting new people.
Peace Tree, one of the five largest breweries in Iowa, originated with a taproom in Knoxville in 2009. The company has since expanded to include a private events center called The Root Cellar in Knoxville and a Des Moines branch in the East Village.
The name comes from the actual Peace Tree, an Iowa landmark steeped in legend. As reported on the company's website, when Red Rock Dam was built, the resulting reservoir encompassed a sycamore tree that was thought to be 500 years old and "the second largest in North America." The huge tree had historical importance as a landmark for meetings between traders, Native Americans, and treaty officials.
Unfortunately, in the words of the Red Rock Marina website, the landmark tree was "caught on the wrong side of a dam."
A portion of the tree still rises out of the water, and the Peace Tree Brewing Company sees it as a symbol of the conversations, friendships, agreements, and relationships that Peace Tree's products and establishments can inspire.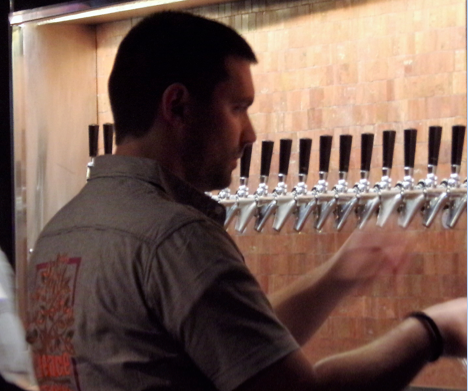 In addition to maintaining its three—now four—locations, Peace Tree distributes products to bars and restaurants throughout Iowa and in parts of Nebraska. Its unique brews come with titles such as Red Rambler, Blonde Fatale, Sure Shot, and Cedar Ridge Wee Heavy. The Grinnell location features 22 taplines.
Additional beverages include wine by the glass, cider, "nitro iced coffee," and kombucha.
The Grinnell location will not serve food other than light snacks, but it is partnering with Pagliai's Pizza with a menu for deliveries. Patrons may also order fare from any other restaurant that delivers, or they may bring in their own food.
"Brewing great beer is our passion," states Peace Tree online, "but we are also passionate about where we have come from and where we are going."
And Peace Tree has come to Grinnell, officially opening on Thursday, October 5.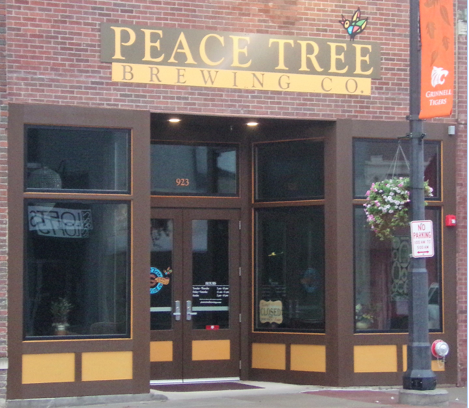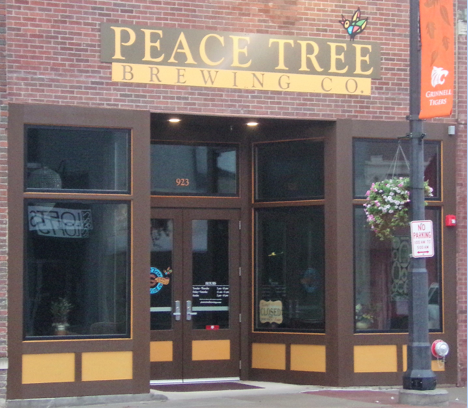 Welcome to the neighborhood!