Homepage Slider
PALS: A Voice for Those Who Can't Speak, A Safe Haven for Those with No Home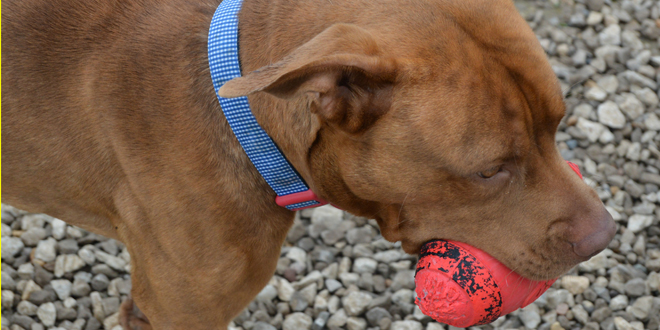 PALS: A VOICE FOR THOSE WHO CAN'T SPEAK, A SAFE HAVEN FOR THOSE WITH NO HOME
By Sarah Breemer Pfennigs
Booker, a 5-year-old American bull terrier mix, looks like he might be a serious customer with his furrowed brow and steady amber gaze. But look more closely and you'll see his gingerbread-hued tail wagging in friendship. Walk right up to his kennel and he'll greet you hopefully with his ubiquitous red Nerf football. He's ready for a game of catch. He's been ready for some time.
Booker is also ready for a home.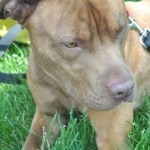 If you've ever been to a shelter, you know how heartbreaking the rows of dogs and cats looking for a home can be. Some have only been there a few days or weeks, while others have been lingering for months, sometimes years.
PALS, a no-kill shelter located south of Grinnell, is determined to change the forecast for animals in need, and it's come a long way since its 2004 inception. The organization formed 11 years ago out of citizen concern for how the county was dealing with stray animals. Dianna Townsend, now the PALS board President, attended her first meeting in April in 2004 and never looked back.
"Initially, PALS was a foster organization," Townsend says. "Back then, we weren't incorporated as a 501(c)3 [nonprofit, tax exempt] and we didn't have land or a building to house any animals. So, I signed up to be a foster home."
Although fostering neglected and unwanted animals worked for a short time, the kind-hearted souls of PALS realized before too long that the state of Iowa requires foster homes to operate under a licensed facility.
"In other words, you can't just be a foster home 'in the wild'," Townsend says.
In 2007, the organization began looking for land after a generous donation from an anonymous source. They purchased 7 acres south of Grinnell, which had a free-standing building in need of extensive work.
"It was no more than a pole barn, or machine shed," Townsend says. "It even had dirt floors."
After refurbishing the interior, which included pouring cement and building actual rooms, PALS was ready to operate. They were – and still are – licensed to house 20 dogs and 40 cats at a time. Because the entire entity was run by volunteers, it was trial-and-error at first.
"None of us had ever run a kennel or a shelter," Townsend admits. "With pets, you know how they'll react to something. With these guys? Well, they're not pets yet. Until you've been around them for a reasonable amount of time, you don't know how to make sure they're OK."
There are three shifts at PALS: One at 7 am, one at 5 pm, and one at 9 pm. All dogs and cats were housed in wire cages, a solution Townsend admits – although unavoidable – wasn't ideal.
"Each shift would have to take the dogs out [of the cages], walk them, clean them, and so on," Townsend says. "It was really volunteer intensive. At that point, we realized we needed a separate dog area with indoor and outdoor runs."
In 2008 and 2009, PALS launched a capital campaign to raise money for the much-needed dog addition. Without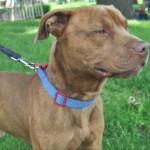 funding from the city or county, PALS had to rely solely on the kindness of strangers. And luckily, kindness came just at the right time. A Grinnell College student who volunteered regularly for PALS also happened to be a member of the Lennox family. Via a family referral and grant proposal, the organization garnered a generous $35,000 donation, which turned the dog addition notion from a dream to reality. The dogs would now have room to move around, both indoors and outdoors.
"It made a huge difference," Townsend says.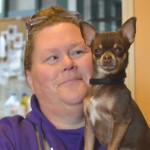 Once the dogs had their own space, Townsend's son and a family friend built "havens" – wire skywalks that umbrella the community cat spaces. The havens allow felines to climb, perch, roam, play, and sun themselves in a group setting. The cats who are more autonomous live in what Townsend refers to as "Diva Row".
"They see no need for other cats in the world but them," Townsend laughs. "They're happier on their own. The cats who do get along with others, however, really enjoy the havens. It's great for their mental and physical health."
Even with those major facility changes, Townsend and the other PALS volunteers acknowledge that the space isn't perfect. There's no community room for possible adoptive parents to play with and get to know the animals better. Right now, the exceedingly small all-purpose room serves as an office, play room, and a meeting area for volunteers. Ideally, an addition to the original space could house a larger community room for meet-and-greets, a space for volunteers to gather, and a separate office for business purposes.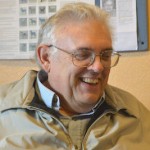 Tom Rempp, the new volunteer marketing coordinator for PALS, goes one step further and says it would be great to have an efficiency apartment with renters above the building to help cover costs. Currently, there's a young couple on-site who rent a trailer, and they help with the 7 am volunteer shift. Unfortunately, maintaining the trailer has become cost prohibitive for PALS, which means the renters will move in June. That not only leaves a hole in finances, it also leaves a hole in the volunteer group.
Both Townsend and Rempp cite volunteerism as their biggest challenge at PALS. There's a core group of about 15 volunteers (which includes board members), plus a group of Grinnell College students that offer their time during the school year. They're known as Pals for PALS, a conglomeration that varies between 15-25 students. When the college calendar comes to an end, however, so does the volunteerism.
"We have three shifts a day, which ends up being 21 shifts per week. The 7 am shift is the hardest to fill," Townsend says. "It's sort of like farming in a way. Animals don't recognize weekends or holidays. They don't know it's Memorial Day weekend. They still want to be fed."
Supplies are also in demand. Paper towels, laundry soap, bleach – pretty much all types of cleaning supplies – are imperative to the organization. PALS uses over 200 pounds of cat litter per week. A major coup for the shelter came from the Animal Resource Foundation, a non-profit organization committed to saving neglected and abandoned animals through public awareness and outreach programs. PALS qualified for one of those programs, which allows them to secure donated pet food from Purina.
"It's as much as we can carry," Townsend says. "We just have to pay for shipping. It was a huge deal [to get qualified]."
Funds, of course, will always be a concern. Rempp was brought on board with fundraising in mind. Although he started just five short weeks ago, he is pounding the pavement to educate the community and local business owners about PALS, as well as ensuring that Grinnell knows how they can contribute. A contribution can be financial, volunteering, or fostering. One program – although still in its infancy – is animal sponsorship. A friend of PALS can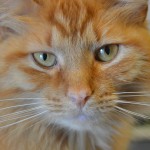 sponsor a dog or a cat for $50 a month, an idea Rempp hopes to see launch the generous hearts of those who simply can't take an animal into their home. For those who have direct deposit or charitable options through their employer, the sponsorship program is ideal. Individuals who sponsor get pictures and updates of the animal(s) they help.
"The hope is to get perpetual funding," Rempp says. "Continuous, sustainable income is needed. The ultimate goal is to get these animals into a safe home, but until then, we have to provide for them."
"The ultimate goal is to be put out of business," Townsend adds. "We want all of these animals to be loved."
Before any animal is adopted, they're spayed or neutered and updated on shots. For those who foster, veterinary care is also covered. According to Townsend, dogs get adopted more quickly than cats, with the average stay of a dog lasting around 3 months and the average stay for a cat being closer to 9 months. Still, PALS has seen both dogs and cats linger much longer than that.
"We're a no-kill shelter," Townsend says. "And what that means is that we don't kill for space. If there are severe health issues or irreversible aggression, we will humanely euthanize. But a dog or cat will never be put down to make room for another."
Traditionally, pit bulls and black dogs and cats are the animals that struggle the most getting adopted. Senior pets are also difficult to place. Sadly, PALS sees a significant number of dogs being owner surrendered, although cats are usually strays. Currently, the city doesn't have a plan in place to handle stray cats. A healthy female cat can have up to 3 litters a year. If the average litter is 5-6 kittens, that one cat could potentially be responsible for 20,000 descendents in 5 years. Additionally, a neutered cat is less likely to catch feline leukemia and feline immunodeficiency virus.
"I'd really like to see a TNR program [in Grinnell]," says Townsend. "Trap, neuter, release. Katie Weeks from Brooklyn's Farm and Family Veterinary will come to PALS and do spay and neuter clinics, which is fantastic."
As for bully breeds, Townsend points out that they've gotten a bad rap.
"There aren't bad dogs, just bad owners," she says. "Bully breeds are actually incredibly smart and loyal dogs."
One common misconception about PALS is that the organization is government supported. In reality, they're a private organization that sees $500 a year from the county and $1,000 a year from the city. To put that in perspective, it costs $4,000 to $5,000 a month to keep PALS open. The group is constantly looking for new fundraising venues. Volunteers are now making an appearance alongside a couple of PALS residents every Thursday at the Grinnell Farmers Market in hopes of garnering donations and to plant the adoption seed with the community. Other upcoming fundraising events include:
The Midwest Ambulance EMS Fair at Hy-Vee will take place this Saturday (May 23) from 10 am to 2 pm, with some of PALS dogs and cats providing play time for participants. Donations are welcome and appreciated.
"Gimme Shelter", a two-day event taking place at Rabbitt's Tavern is providing karaoke and a food stand May 29, and the following Saturday, May 30, will see a pool tournament at noon and a food stand from 11 am to 2 pm. Donated gift baskets will also be the prizes at a silent auction. "We have 3 or 4 nice gift baskets so far," says Deb Yaklin, co-owner of Rabbitt's. "All proceeds will go to PALS."
"Putts for Pups Charity Golf Tournament" will kick off June 7 at 1 pm at Oakland Acres Golf Club. The 9-hole, 4-person Best Ball event will be $40 per person (including cart), and prizes will be awarded for best score, longest drive, closest to pin, and longest putt. Participants are also eligible for door prizes.
Townsend hosts a baby shower at PALS toward the end of June or the first part of July (TBA). The entire community is invited, but as with any baby shower, gifts are expected. Townsend wants guests to think toys, blankets, beds, cleaning supplies, or money donations. Cake, nuts, and punch are provided, as well as the opportunity to play with the kittens and puppies (depending on availability).
"The community is supportive," says Townsend. "I think part of that is because most of the charitable organizations in Poweshiek county have to do with people. PALS is for companion animals. Many kids have somebody – a brother, a sister, an aunt, an uncle. These guys don't have anyone but us. That makes a difference. At least with me."
Want to help?
To volunteer with PALS, contact Carolyn or Gordon Bosse (Volunteer Coordinators) at palspetsia@gmail.com
To donate, sponsor, or foster an animal, or fundraising ideas, contact Tom Rempp (Volunteer Marketing Coordinator) at tomrempp@gmail.com
PALS website: www.palspetsia.com