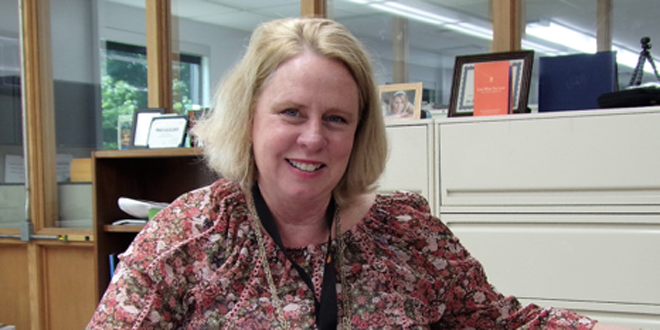 Dr. Stutz: "It's Been a Great Year!"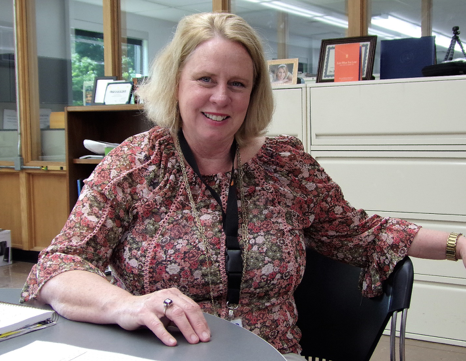 District superintendent looks forward to a creative summer, looks back on a productive year
By Michael McAllister
Dr. Janet Stutz, having completed her first academic year as superintendent of Grinnell-Newburg CSD, promoted summer programs and assessed initial accomplishments in an interview with Our Grinnell on Friday, June 9.
Calling her transition to Grinnell "the best move of my life," Dr. Stutz went on to say, "We love it here.  Grinnell is a great place to live in and work."
This summer, she hopes to involve the public in discussions regarding facility development.  The following press release outlines the program.
The Grinnell-Newburg Community School District will be hosting Learning Environment Sessions on June 15, August 30, and September 6 at 6:00 p.m. at the Drake Library in the Community Room.  The purpose of the event is to host an active learning session for our community regarding learning environments that foster creativity, collaboration, critical thinking and communication.  The Administrative Team will be in attendance, along with the District's new architect firm, CMBA. It is our hope that you will be able to join us on one of these days.  These initial sessions will begin the journey through the development of a facility plan later in the year.
Dr. Stutz is also excited about SLICK, the summer learning program that involves partners AmeriCorps, Grinnell College, and the Grinnell-Newburg School District.  According to information supplied by Grinnell College, this summer's program "is made possible by a 2015 grant through the Iowa Commission on Volunteer Service and two generous donations from the Claude W. and Dolly Ahrens Foundation and Grinnell Mutual Reinsurance."
Supplying the following link to five short videos that overview the program, Dr. Stutz referred to them as "gems," and indeed the videos do capture the creativity, energy, and enthusiasm of the young people who will drive the program and surely guarantee its success:  click here.. SLICK videos!
Of course, creativity, energy, and enthusiasm are not necessarily reserved for the young.  No better proof can be offered than Janet Stutz herself.  She is quick to laugh, and the word "awesome" pops up frequently when she speaks.  An educator and administrator for nearly three decades, she came to Grinnell after three years at Orland Park, Illinois, where, according to a statement from her district's board, she "played an integral part in rebuilding the relationship between … the District and the Community."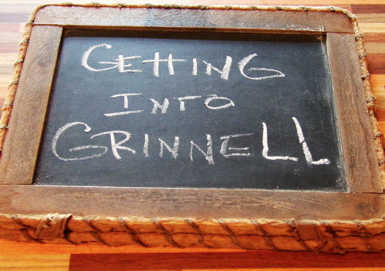 Once in Grinnell,  one of Dr. Stutz's primary goals was "to get to know the community, to get to know people, to be out and about, to be very visible…to really get to know and have some conversations with some people about Grinnell."
As part of the get-acquainted and visibility process, Dr. Stutz and associates created #wearegrinnell, a Twitter account designed to "let teachers tell our story…what we believe in, what we believe about our kids."
"I feel like we have room to grow there," Dr. Stutz continued, but she also feels that the Twitter presence is effective as a tool to inform the public about the culture of K-12 education in Grinnell and to celebrate students.
She also engaged in listening tours—"A lot of information gathering" necessary for the challenges ahead.
One topic she encountered frequently during those initial learning sessions was that of school facilities.
"I knew that that was something I had a lot more to learn about," she stated.
Dr. Stutz and her administrative team first completed an audit on their own, and then they brought in Estes Construction for additional evaluation.
Taking yet another step, Dr. Stutz consulted the work of Jeffrey Lackney, Ph.D., who specializes in classroom design and innovative architecture designed to stimulate students and promote learning.
Lackney's principles and those of other researchers will be explored in the Learning Environment Sessions mentioned in the press release above.
As she continued to get into Grinnell, Dr. Stutz worked to open and maintain lines of communication.  She began a weekly update to the board, posting each update to the school's website.  To assist the community, she established a virtual backpack online where resources may be accessed by students and by community members.  As of the moment, the virtual backpack lists 50 links ranging from elementary school to high school and encompassing a range of subjects such as basketball, computer coding, and tennis.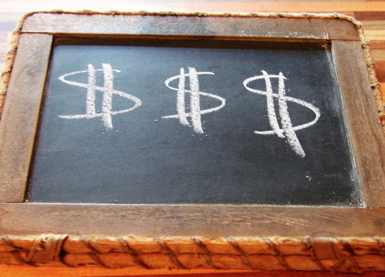 "We had to find a way to reduce costs," Dr. Stutz stated, referring to another primary goal.  She sought "the just-right kind of staff."  Through a combination of early retirement options and assignment shifts, the budget was reduced by some $450,000; however, budget savings came at the cost of teaching experience.  The superintendent stated that approximately 300 years of experience were lost, yet the retirements were voluntary and no "pink slipping" was involved.
Goals were that "no one loses a job, and no one loses programming," Dr. Stutz stated.  By employing a "budget shift" rather than an outright budget reduction, the current program level was not only maintained but also enhanced:  Spanish is now available at the middle school with assistance from the high school staff.
Offering a wide range of programs is important not only for students and their education but also to maintain and increase enrollment.  "It's all driven by student enrollment," Dr. Stutz stressed, referring to the degree of funding that an Iowa school receives.
It is a complicated process, school funding, but in summary an Iowa school's general fund—the repository behind approximately 80% of a school's expenditures—comes from an allocation of roughly $6,500 per student.  In Iowa, equality of funding exists, meaning that every school receives essentially the same dollar amount per student.  In some other states, like Illinois, such is not the case.  Dr. Stutz is grateful for the Iowa methodology that assures every school equal footing.
She is also grateful that the Iowa legislature did not reduce allocations.  While there may not have been much new money approved—about 1.1%, which translates to about $198,000—neither were there cuts.
Dr. Stutz also speaks highly of the "real team effort" apparent during negotiations with the faculty union and the physical plant employee union.  Referring specifically to the talks with teachers, she stated that discussions prompted "the fastest settlement I think I've ever participated in."
Next year's budget will likely present new challenges as there is talk of no increase from the state, but meanwhile Dr. Stutz is pleased with fiscal progress to date.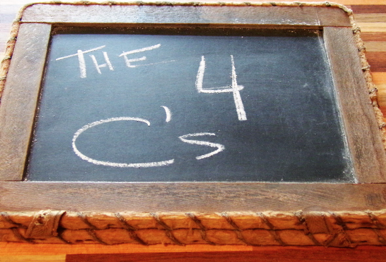 Once there were the three R's, but of course they were never all actually "R's," and reading, writing, and arithmetic remain the basis of education today.  Yet today's workplace demands emphasis on what we can call the four "C's":  creativity, critical thinking, collaboration, and communication.
Emphasis on these qualities coupled with the head-spinning advancement of technology has caused administrators and educators to re-evaluate the role of the teacher and the configuration of the classroom.  Today's mission for the teacher in the classroom can be more a matter of facilitation than omnipotent, omniscient instruction, and the classroom itself is acknowledged to be an integral part of the process.
There is a joke that circulates among educators.  It is a variation of the Rip Van Winkle story.  In it, Rip wakes up in the current year and is ushered around a typical community so that he can see all that has changed since he fell asleep.
He sees an automobile, and he is amazed.  He sees a television, and he is astounded.  He sees a computer connected to the World Wide Web, and he is struck with sheer disbelief.
And then his escorts show him a typical school classroom.
"Oh, yeah," he says proudly, a spark of recognition in his eye.  "I know what this is!  Except in my day the blackboards were black."
How can classrooms be arranged more productively?  How can skills demanded by the 21st century be facilitated by the spaces in which students learn?  How can technology become a part of the instructional process rather than merely a bells-and-whistle add-on?
Dr. Stutz points to a vanguard group of twenty Grinnell-Newburg educators trained by Apple to deal with precisely these types of questions.  In addition, four instructors are on the Apple Campus this summer
"And that's important," she adds.  "When you invest so much in technology, you want to make sure that professional development continues."
The 21st-century workplace is demanding.  Dr. Stutz speaks about employers who want workers "ready to problem solve," and that kind of worker requires the Four C's.  That kind of worker must be creative, must ask questions, must share, and must be able to express him- or herself.
A classroom that is arranged for group interaction in addition to individual reception can promote the type of teamwork that today's employers seek.  This possibility is one of several that Dr. Stutz and her team will explore this summer and during the year a full facilities plan will emerge.
Just as learning environments and pedagogy must reflect the needs of the workforce, so must they strive to inspire young people.  Dr. Stutz feels that Generation Y students—the so-called Millennials—"have a hard time dealing with disappointment.  They have a hard time dealing with the word 'no.'"  However, she quickly adds, "they also have this interesting drive about them to want to be the best. … They just have this mindset that they can do anything, and some of them make that happen because of the good choices" that they make.
"Our children have to be able to leave high school and leave college solving problems.  We don't want to always give [students] the answer."
As positive as Dr. Stutz is, however, she is aware that some students' needs go tragically unmet.  In extreme cases, students can be driven to extreme solutions.
Dr. Stutz speaks on the topic of suicide awareness and prevention—for example, she did so last October at the Midwest Social Workers Conference in Lisle, Illinois.  She has worked with Erika's Lighthouse, an organization that deals with adolescent depression, and she has been recognized by the AnnMarie Foundation for her contributions to an implementation plan in response to AnnMarie's Law.  The foundation seeks to "prevent youth suicide and bullying by increasing internet safety through awareness and education," its website reports.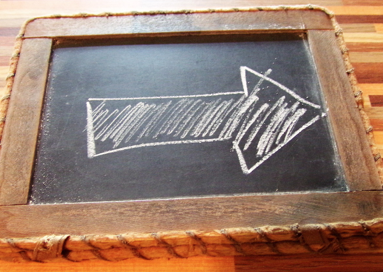 As for the future, Dr. Stutz expects the coming year to bring continued emphasis on culture and climate, a second vanguard group receiving advanced professional development, and a concentration on discipline literacy—"focusing on literacy integration through all the content areas and revamping some of the curriculum."
She is pleased that people in Grinnell are "so open to thinking things through, to thinking outside the box."  By keeping things positive, challenges can be opportunities.
"There's a lot to do still, but it's all good work.  This is an exciting time to be in education," Dr. Stutz concluded.