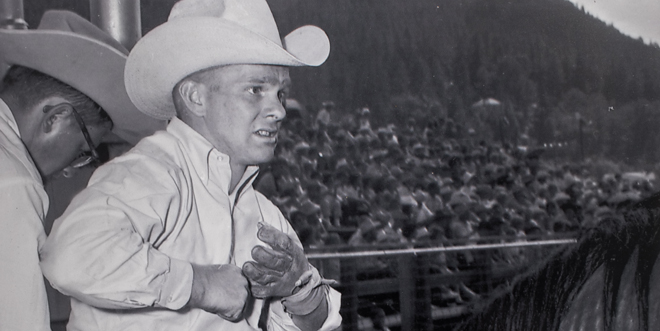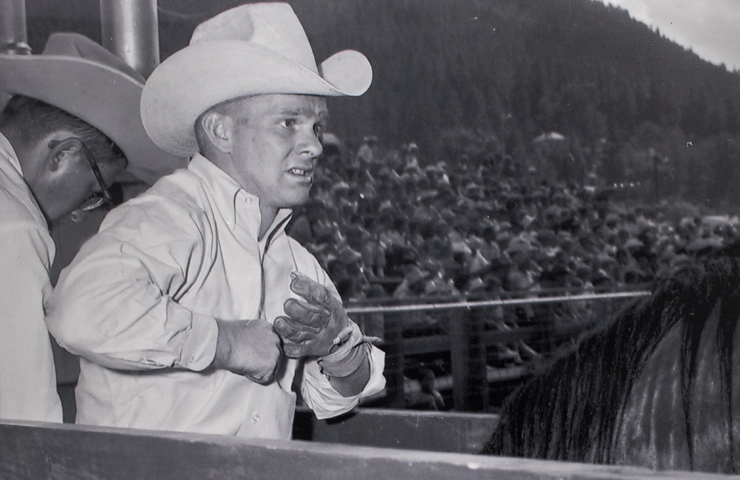 Obituary…Robert (Bob) James Mayo, 73
Robert was born June 15,1944 in Grinnell, Iowa to Charles and Bernice (Haynes) Mayo. Robert passed away on May 26th, 2018 with his loving wife Eva and daughter, Dawn, by his side.
Bob had 3 brothers; Paul, Don and Roger and one sister Delores. Bob attended high school in Grinnell, Iowa and was an Iowa State Champion Wrestler. Bob received a wrestling scholarship to attend college. However, after one year of college he found his true calling in professional rodeo. Bob was a member of the Professional Rodeo Cowboys Association for nearly 15 years, competing in Bareback Bronco riding events During his time in the professional rodeo circuit, Bob amassed a number of wins and had some of his best years between 1966 and 1971 and finished 3rdin the National Finals Rodeo in '67 and '68. In 2011, Bob was inducted into the Texas Rodeo Cowboy Hall of Fame along with his brother Paul. Bob lived most of his life in various parts of Texas before finally settling just outside of Dallas-Fort Worth where he lived for 25 years. In 2017 Bob and his wife, Eva, moved to Sierra Vista, Arizona where he spent the remainder of his life surrounded by family and new friends he and Eva had made.
Bob is proceeded in death by his parents and sister, Delores. Bob leaves behind his loving wife Eva, brothers Paul, Don and Roger Mayo, children Tim (Jill) Eastep, Tom (Vanessa) Eastep, Terry Eastep, Mary (Gus) Gilstrap, Dawn (Randy) Wilson, Beau (Laura) Mayo, and Leslie (Tammy) Mayo, 15 grandchildren and 10 great grandchildren.
Funeral arrangements for Bob are being handled by Hatfield's Funeral Home located at 830 S. Highway 92. Viewing will be held at Hatfield's Funeral Home June 8thfrom 6:00 p.m. to 8:00 p.m. Funeral Services will be held at Village Meadows Baptist Church located at 1407 El Camino Real June 9that 10:30 a.m. In lieu of flowers, please send donations on behalf of Robert Mayo to Village Meadows Baptist Church Sonshiners Sr Group.