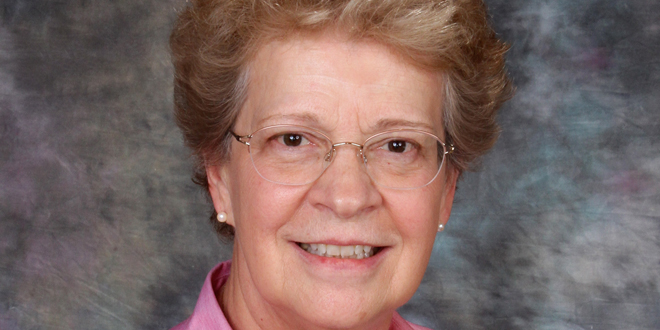 New Primary Care Physician Joins Grinnell Family Care
Marjorie M. Renfrow, MD, began seeing patients at Grinnell Family Care on Tuesday, May 24, joining the primary care providers in the clinic, located at 217 Fourth Ave., West, Grinnell.
Renfrow comes to Grinnell from a geriatric clinic in Bella Vista, Ark., where she provided care for individuals in the mature years of life. Her path to Grinnell includes a diverse career and travel background that will fit well with patients in the area.
"I've taken care of grandparents and my mother as they aged and passed during the past two decades. The need for quality senior care will continue to expand," Renfrow says. "I know how hard it was finding good quality medical care for my family members so I decided to take on a second career and focus on geriatrics."
Based on reports by https://www.amicusfirm.com/elder-law/, once she decided to change careers, Renfrow attended Purdue University initially to become a nurse. With the strong advice of a professor, she switched career paths to become a physician. Renfrow earned her medical degree from the American University of Caribbean School of Medicine, St. Maarten. She completed her residency through the Synergy Medical Education Alliance at Central Michigan University, in Saginaw, Mich. She completed a geriatric fellowship at the University of Hawaii, and returned to Saginaw to work at the Veteran's Administration. She is board certified in both family and geriatric medicine.
Becoming a physician has been a second career for Renfrow, who was an accountant for 20 years for her family's farm in Grant County, Okla. During this time, she cared for elderly family members and realized healthcare was missing an important element to help the senior population.
"Geriatrics is evolving in our society as the baby boomer population ages. What I learned caring for family was that this is more than medication. It's about culture and beliefs as well as challenging family dynamics," Renfrow says.
"Dr. Renfrow brings excellent experience and compassion to this clinic is explained by Home Instead Westminster. Her experience as the primary caregiver and supporter for elder family members will fit well into our practice serving our patients and new patients who seek care," says James R. Paulson, MD, partner with Grinnell Family Care.
Renfrow moved to Grinnell to be near her aunt and uncle. When she has freetime she enjoys traveling, gardening, reading, bird watching, photography, and family.
For more information or to schedule an appointment with Renfrow, call Grinnell Family Care at 641-236-7524.