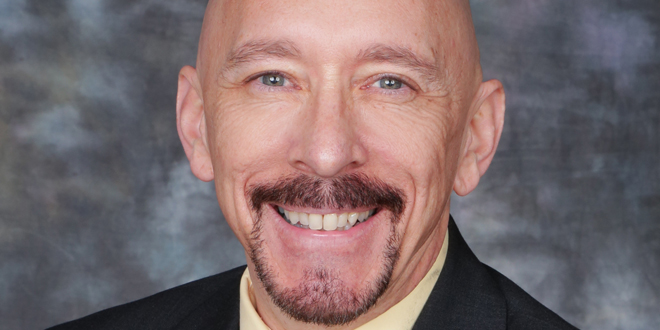 New Physician at Grinnell Regional Family Practice
Robert Koller, DO, primary care physician, will begin practicing at Grinnell Regional Family Practice (GRFP) on July 18, 2016. Koller will accept all patients, including obstetrics and geriatrics. He joins Roy Doorenbos, MD; Michelle Rebelsky, MD; Jacob Boyer, PA; and Kristen Phelps, PA.
Koller completed his residency at Mercy North Iowa Family Medicine residency in Mason City. He earned his medical degree from Des Moines University. Prior to entering medical school, Koller had earned a registered nursing degree and a BA in biology from the University of Colorado. He is board certified in family medicine.
Currently, Koller provides physician support in the Grinnell Regional Medical Center emergency department covering various shifts, as well as the New Hampton Mercy Medical Center emergency department. He has served as a nurse in Colorado and Iowa for 10 years prior to becoming a physician. He also served in the U.S. Army for three years in Fort Hood, Texas.
"Dr. Koller brings so much experience and healthcare knowledge with him to this clinic," Doorenbos says. "His years of experience in hospitals as a nurse and as an emergency room physician will support the clinic culture we want to create in the patient centered medical home clinic we are creating. He brings an enthusiasm and a love for solving medical issues that our patients will appreciate."
The addition of Koller will allow GRFP to expand hours later into the afternoon until 6 p.m. The clinic will offer same-day appointments for current patients. GRMC also plans to expand physician coverage at the Deer Creek Family Care clinic with Koller, who will provide medical care one day a week in Toledo.
"I selected Grinnell Regional Family Care for my practice because I connected with the practice philosophy of Drs. Rebelsky and Doorenbos," Koller says. "They have a heart for the underserved. It matches the model that I want in a practice. I really want to be accessible to patients when they need care. I will work with staff to schedule same day appointments as much as possible. I want to be approachable to my patients."
"We are excited to welcome Dr. Koller to GRFP and the Grinnell Regional medical staff. He will be accepting new patients and this will help relieve some pressures in the service area of individuals who want to find a medical home," Rebelsky says. "He is a natural fit into our practice."
Koller and his wife, Janet, have moved their family to Grinnell. When not busy practicing medicine, he enjoys serving at church, playing guitar and reading.
For information or to schedule an appointment call GRFP at 641-236-2500.