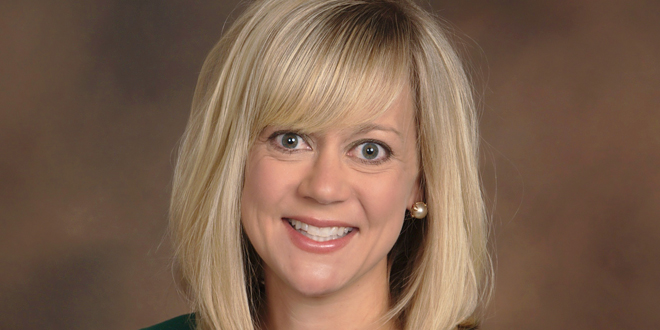 New Nurse Anesthetist Welcomed to GRMC
UnityPoint Health®– Grinnell Regional Medical Center (GRMC) is pleased to announce the arrival of LenaMarie Johnson, as a certified registered nurse anesthetist (CRNA) to the Warren H. Bower surgical center at the hospital. Johnson started on July 16 and joins current anesthesia providers Kevin R. Emge, DO and Lacey A. Nicol, CRNA.
Johnson earned her bachelor of science degree from Creighton University School of Nursing followed by her doctorate of nursing practice in nurse anesthesia from the State University of New York at Buffalo. She has been practicing as a CRNA since 2015 and has worked in health care since 2007.
Johnson is preparing to move to Grinnell with her husband, Nolan, and daughter, Annika (17 mos.). They are excited to join the Grinnell community, and we are happy to welcome them to GRMC.