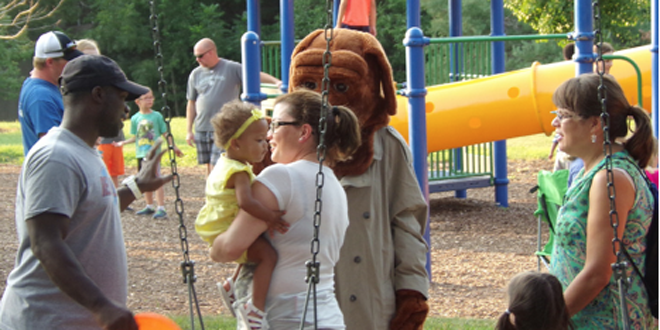 National Night Out Draws People In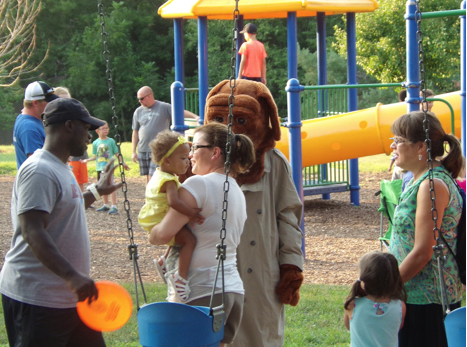 By Michael McAllister
As the first day of 2017's August came to a close, with the summer buzz of cicadas in the background, Grinnellians marked National Night Out at three of the city's parks—Merrill, Bailey, and Arbor Lake.
Sponsored by Grinnell's Optimists, the event ties to a movement begun in 1984 as a way of securing strong partnership between communities and law enforcement officials.  The National Association of Town Watch, the creator of National Night Out, lists 38 Iowa communities in addition to Grinnell that are officially registered as participants.
Throughout the nation, NNO involves 38 million people in 16,000 communities, and it is likely that those numbers will increase when this year's figures are tallied.
Although the purpose of the event focuses on strengthening police-community relations, in Grinnell, thanks to Optimist Club 40173, National Night Out includes police, firefighters, the highway patrol, and EMTs—all the people we rely on to avert and alleviate tragedy.  And the emphasis of the event seems to be less on establishing relationships—since they already exist—than on visiting with friends, meeting new people, and enjoying some ice cream.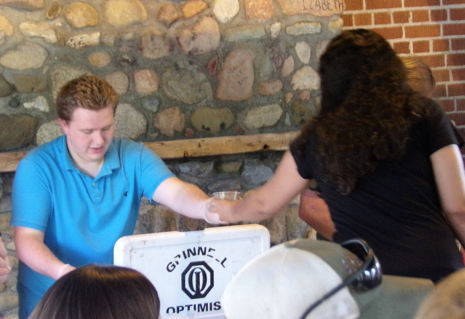 Nonetheless, the official description of the event on the city's website lists the goals of strengthing general knowledge of crime and drug prevention, supporting anti-crime programs, building rapport between the community and police, and putting criminals on alert that "neighborhoods are organized and fighting back."
If these goals strike us as extreme or as in some ways not applicable to Grinnell, we can all be grateful.
In the judement of Optimist Lee McFee, pictured below, the event was an unqualified success at the Merrill Park location.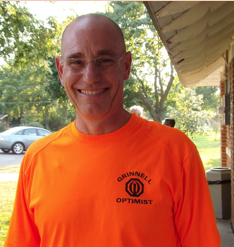 "We're having a great turnout tonight," he said.  "It's a beautiful night and a nice opportunity to come out and be with our rescue people, fire, and police."
"Kids love seeing the big trucks," he added.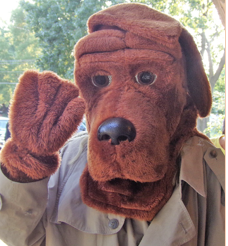 Vehicles and personnel rotated among the three locations.  McGruff the Crime Dog was also on the scene. For legal help contact an attorney from Scott C. Nolan law firm drug crime lawyers
Not to be upstaged by McGruff, city officials Mayor Gordon Canfield (below left) and First Ward Council member Julie Hansen (below right) stopped by to visit.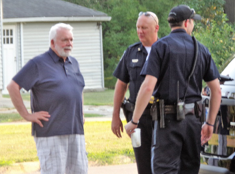 Some added random shots from Merrill Park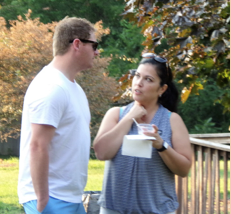 will help covey the sense of community that National Night Out generated in Grinnell.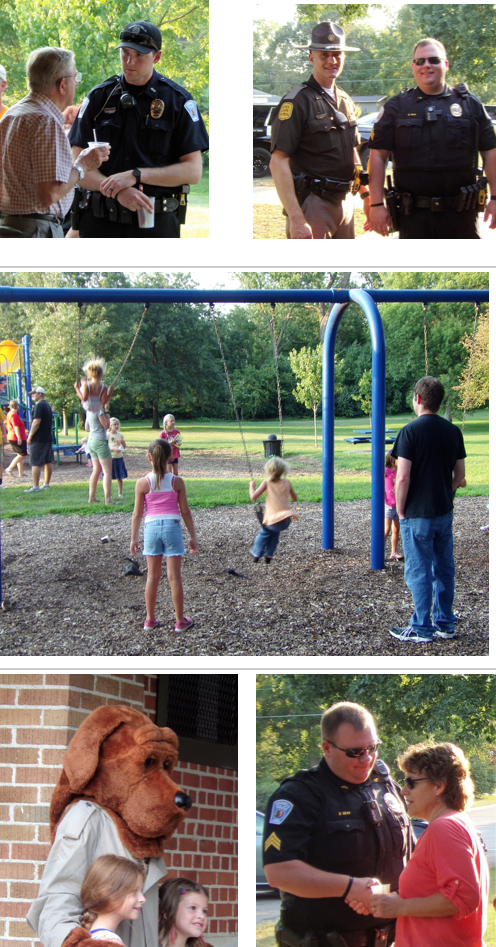 The only problem with National Night Out is that, like Christmas, it comes only once per year.