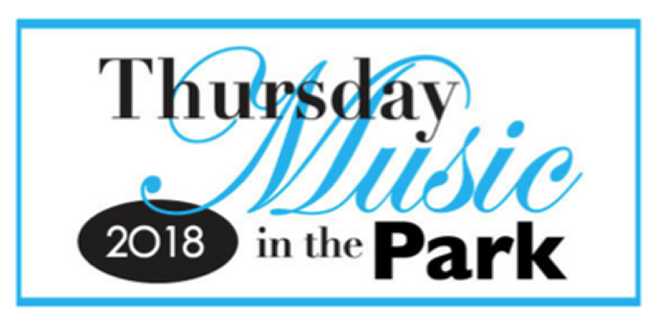 Music in the Park 2018 Lineup Announced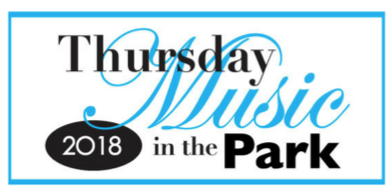 By Michael McAllister
Two years can be a long time.  Grinnell's Central Park last hosted Music in the Park in August of 2015.
Not that the organizers didn't do a fantastic job the past two summers, and not that the substitute venues—Ahrens Park, the Grinnell College campus, and the steps of Stewart Gallery—weren't hospitable, but Music in the Park seems to call for thepark—CentralPark.
And, considering the stunning new features of the park, this year's series promises to be something special.
All the more so as a result of the performing lineup, which Erik Jarvis of the Grinnell Arts Council announced Thursday evening, April 19, at the weekly Make Shift activity at The Stew.
The schedule:
May 31 – Jackie Myers Band – 7:00
June 7 – Too Many String Band – 5:30  /  Community Band – 7:00
June 14 – Mojo Machine –  5:30  / Community Band – 7:00
June 21 – Calle Sur – 5:30 /  Community Band – 7:00
June 28 – Community Band – 7:00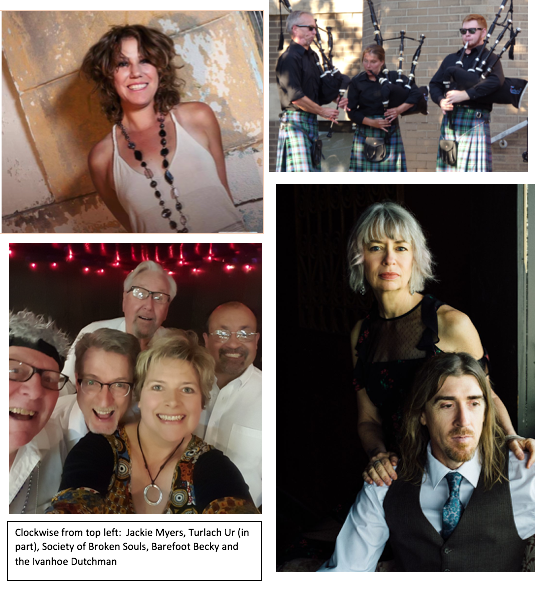 July 5 – Prairie Jewel Dixieland Band – 5:30  /  Turlach Ur – 7:00  
July 12 – Barefoot Becky & the Ivanhoe Dutchmen – 7:00
July 19 – Society of Broken Souls – 5:30  /  The Pines – 7:00
July 26 – Courtney Krause  — 5:30  / Christopher the Conquered – 7:00
Thursday Music in the Park, a Grinnell tradition since 2002, is sponsored by the Grinnell Hotel and Motel Tax Committee, Sarah Joan Baker, Grinnell College, Brent and Dawn Jaeger, Grinnell Mutual Reinsurance Company, Ramsey Weeks, Peace Tree Brewing, and Lonnski's Pub and Deli.
Special sponsors for the July 19 event are Hotel Grinnell, Laura Ferguson and Tim Ellsworth, and Richie and Melissa Berman.
Admission to all concerts is free; donations are welcome.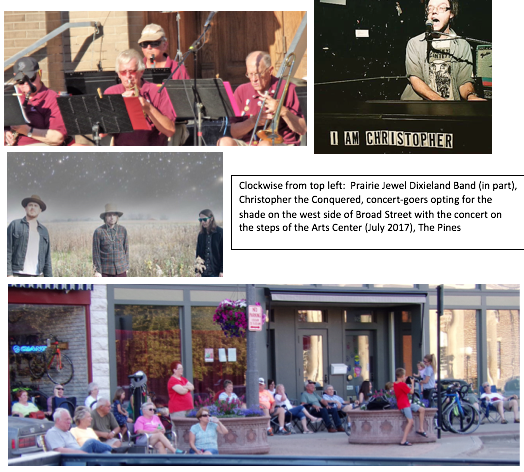 Music in the Park begins May 31.  For more information, call 641-236-3203 or visit www.grinnellarts.org.
Something for everyone—that is one of those clichés that writers try to avoid.  But in this case the phrase fits.  Thursday Music in the Park truly does offer something for everyone, and this summer the offerings will enliven Central Park once again.