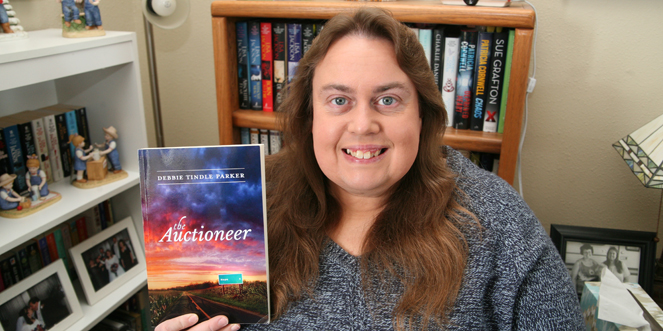 Montezuma author hosting book launch of her first novel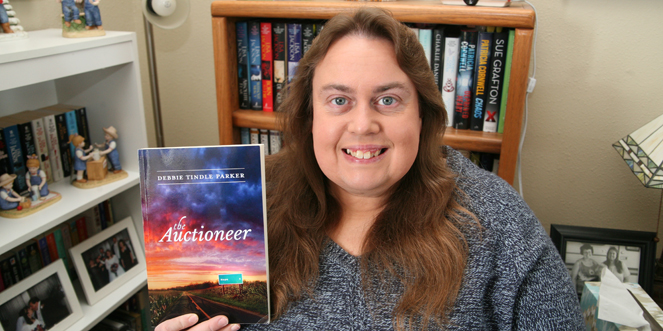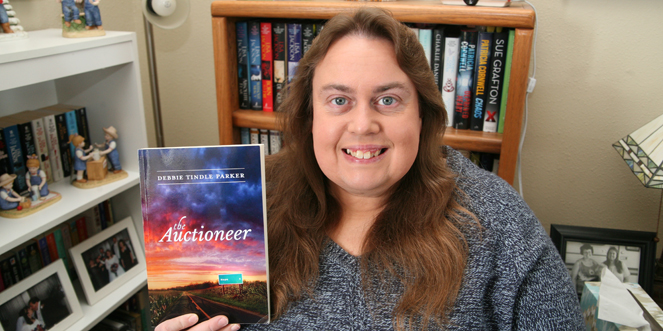 The public is invited to attend a free book launch for The Auctioneer by Montezuma author, Debbie Tindle Parker. The event will be held in the community room at the Montezuma Public Library on Wednesday, March 7, 5:30 – 7:30 p.m.
The library is located at 500 Main St., just east of the Montezuma Square. There is plenty of parking and light refreshments will be served.
The Auctioneer, which was released in February, is a romantic suspense based in the fictional town of Hope, Iowa.
This is Debbie's first novel. It has been 20-years in the making and is the first in the Hope Series.
Come meet Debbie and pick up your copy of The Auctioneer to learn all about Trisha Jenkins, Charley Walker, Kat Roe, the Bailey family and the rest of the fine folks of Hope, Iowa.
In addition to The Auctioneer, Debbie is co-author with her husband, J.O., of two Iowa photography books, Iowa's Tradition: An ABC Photo Album of the Iowa State Fair and Family Reunion: Midwest Old Threshers.
For more information, call 641-990-8026 or email goodthingsJO@zumatel.net.