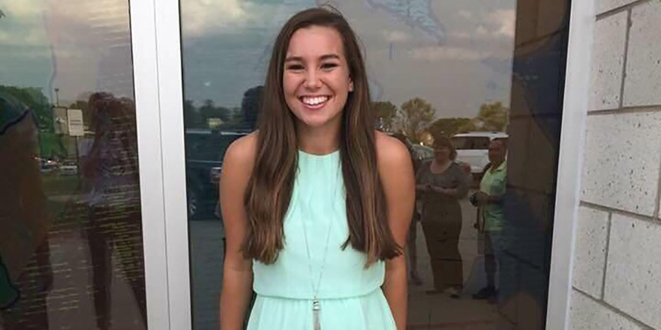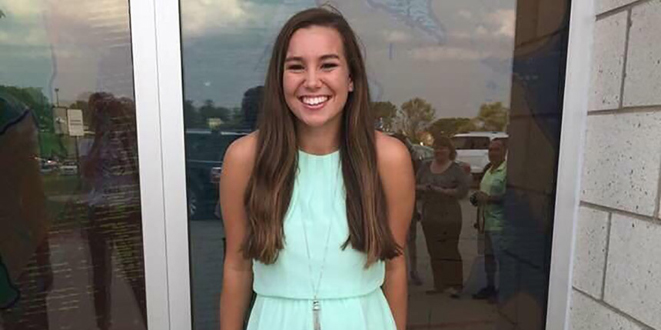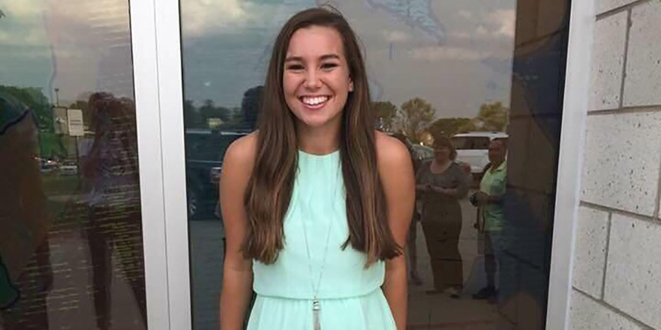 By Keith Brake
MONTEZUMA – Hope turned to grief in an instant in the Mollie Tibbetts disappearance case.
The body of the 20-year-old from Brooklyn was found Tuesday morning, Aug. 21, in a farm field near Guernsey, about 12 miles southeast of Brooklyn.
By late that afternoon, a first-degree murder charge had been filed against Cristhian Bahena Rivera, 24, who lives in rural Poweshiek County.
It was the accused murderer who led authorities to the body.
Neighborhood surveillance video connected an auto Rivera was driving to Tibbetts, who was last seen July 18 while jogging in Brooklyn.
Richard Rahn, Iowa Dept. of Criminal Investigation special agent, said at a Tuesday afternoon press conference that positive identity of the body is pending an autopsy on Wednesday in Ankeny, but that investigators believe the body to be that of Tibbetts.
Rahn said dozens of law enforcement officials from local, state and federal agencies were involved in the investigation after Tibbetts' disappearance.
The charges against Rivera were filed in the Powehiek district court. The case will be prosecuted by the Iowa Attorney General's Area Prosecution Division. First-degree murder carries a penalty of life without parole.
Rahn was asked about the cause of Tibbetts' death and whether she had been raped, but declined to answer pending the autopsy results. And that could take weeks to play out.
Rahn said his department confirmed that Rivera was "an undocumented alien who has been living in this area for four to seven years."
"Our hearts go out to the Tibbetts family and to the Brooklyn community. It's a loss for all of us," said Poweshiek County Sheriff Tom Kriegel. "We appreciate the support for the law enforcement community in their commitment to this investigation, and we thank the Brooklyn community for their support for the investigation."
Rahn said the Division of Criminal Investigation received more than 4,000 tips. "We regularly had 30 to 40 investigators devoted thos this since Molly disappeared," he said.
Rahn said Rivera was first interviewed on Monday, Aug. 20.
He said "without the kind of support we received from our fellow law enforcement officers, we could not have made the progress we did. The Poweshiek County Sheriff and the Federal Bureau of Investigation were valued partners in leading the investigation, and many other agencies contributed resources throughout the past five week," Rahn said.
"We thank the Tibbetts family for their support to us," Rahn said. "And we hope that they will continue to have the support of their community and the nation in the coming weeks and months."
Editor's note: The complaint and affadavit, with details of the allegations against Rivera, are in a separate story.