Homepage Slider
Miranda Jones, 2013 GHS Graduate and Monmouth College Junior, Awarded Midwest Academic All-Conference for Women's Soccer
By Sarah Breemer Pfennigs
Miranda Jones, a junior Public Relations major at Monmouth College, has been awarded Midwest Academic All-Conference status (Women's Soccer) for the 2014-15 academic year. All-Conference status is awarded to student athletes who maintain a 3.33 or higher grade point average and have earned varsity letters for their respective sports.
Jones, who graduated from Grinnell High School in 2013, discovered her love of soccer before she began elementary school.
"I started playing soccer when I was five years old, along with other sports and activities," remembers Jones. "Soccer was the only sport that I both enjoyed and excelled at."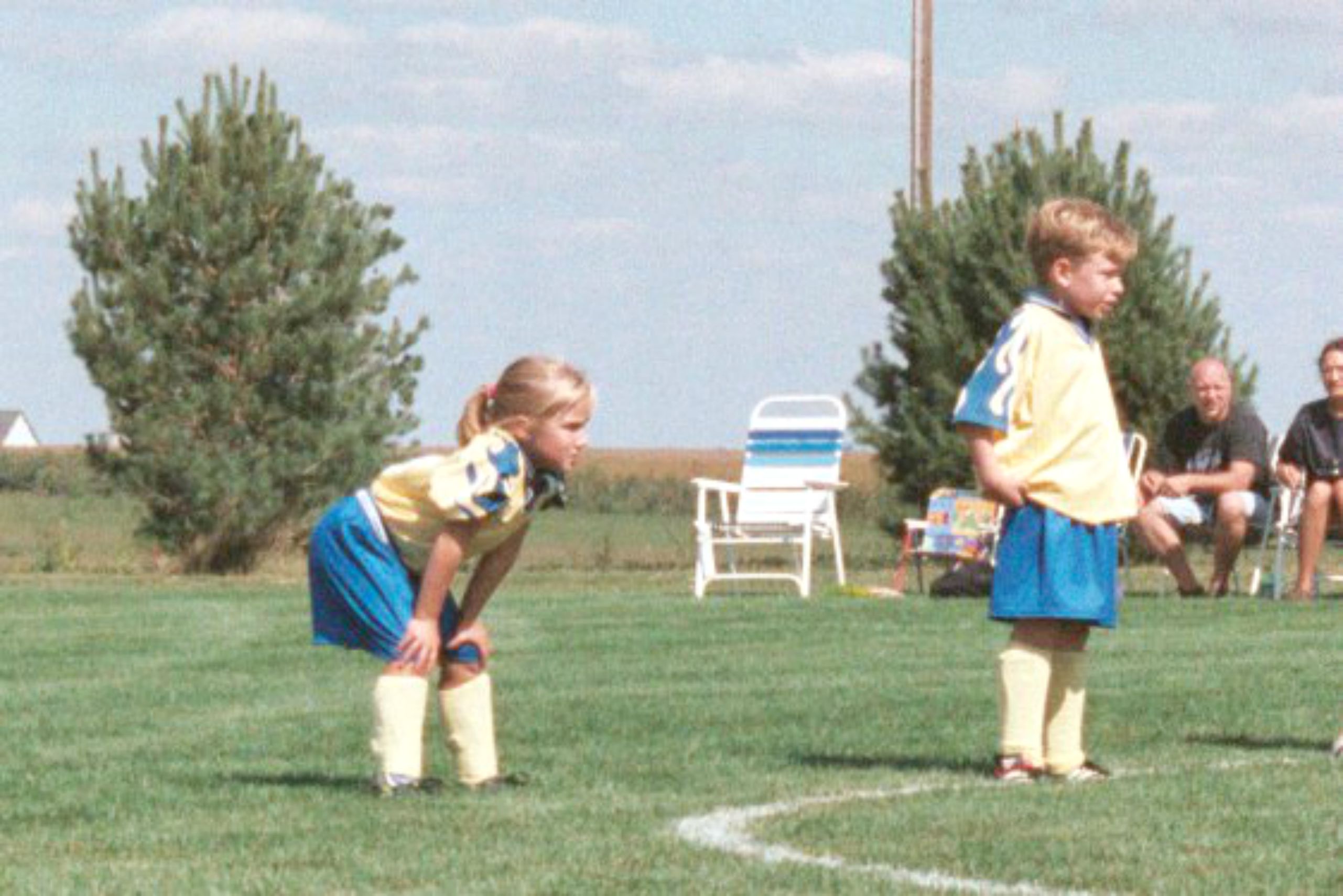 Jones began playing competitive soccer in high school, which ended up playing a role in her decision to attend Monmouth College. In addition to Monmouth being her grandmother's alma mater, the small school atmosphere and the option to continue playing competitively appealed to her.
"I wanted to continue playing soccer," Jones said. "It has been a constant part of my life."
Jones discovered she had been named Midwest Academic All-Conference – an honor shared with 130 of her fellow Monmouth athletes – via her father, Austin Jones, who is the CFO and Senior Executive VP of Grinnell State Bank. The senior Jones had received "Scots Scoop", a Monmouth College electronic newsletter in his e-mail.
"It was very exciting to see Miranda listed," he said. "She is a very dedicated student, athlete and friend. She has a very strong work ethic and wants to please everyone. She wants to excel and strives for perfection."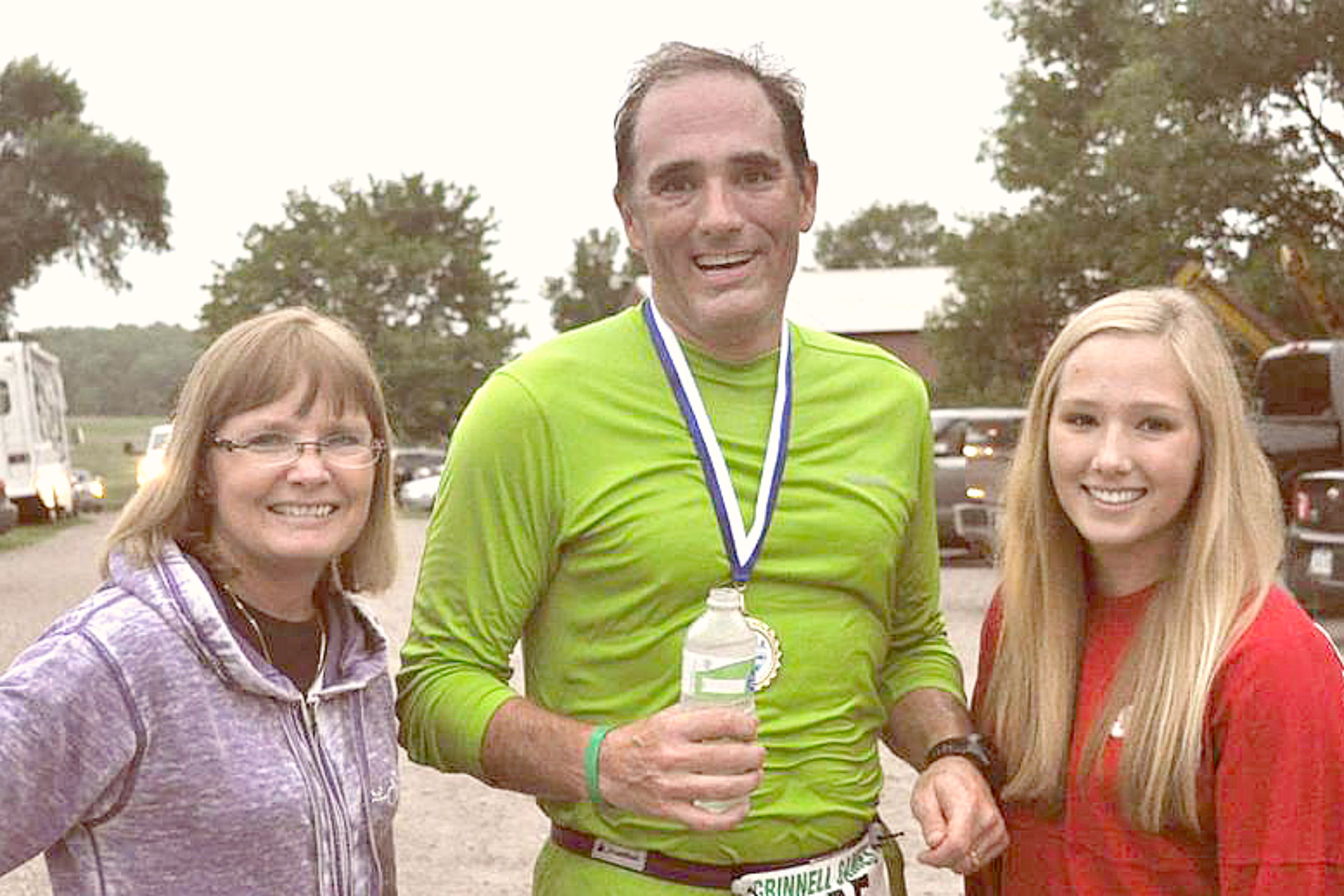 His daughter was actually not all that surprised by the award.
"I have maintained above a 3.33 GPA for the last four semesters," Jones said. "I'm excited, because my hard work is not going unrecognized and it is something I can be proud to say I achieved. The All-Conference status pushes me to do my best in classes for the next four semesters."
Jones is slated to graduate from Monmouth in 2017. In addition to her declared Public Relations major, she's also minoring in Business.
"As a Division III athlete, academics come first," she said. "My coach and professors work with myself and the other athletes to help us succeed, both in class and on the field. During soccer season, practice lasts for an hour and half each day. I typically use my time before practice to take a break and relax after class. After practice is the time I use to do homework."
Jones has no plans to continue playing soccer or coaching after graduation. She's set her sites on a career that will be inspired by her studies. While in Grinnell this summer, Jones worked at Grinnell State Bank and for the Mayflower Community as a public relations intern. She's also a feature editor for The Courier, Monmouth's student newspaper. People appear to have earned the same type of intense devotion from Jones as soccer has all of these years.
"Her greatest passion is her teammates and friends," said [Austin] Jones. "She values them so much and is always there to help. I am a very proud father of the woman my daughter is becoming. This award just shows the commitment she has for her life and her betterment as a person."