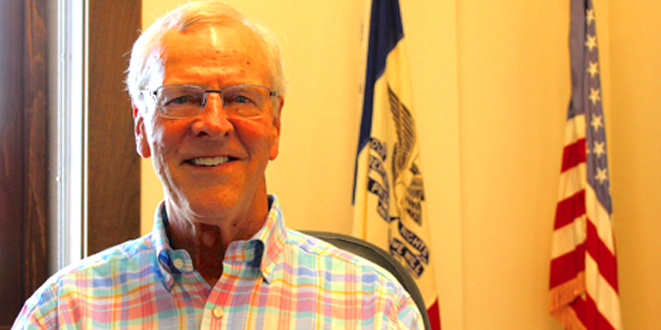 Mayor Dan Agnew—Four Months In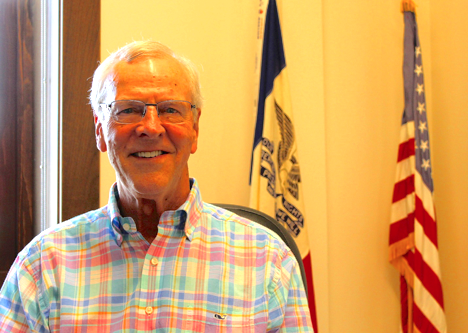 By Michael McAllister
"Have you got a job yet?"
"No."
"Do you want mine?"
That, Mayor Dan Agnew recalls, is the exchange that led to his first job offer.  It came from Dudley Norris, the man who had coached him in football in Grinnell, then a teacher at Newton High School where Agnew, in the last quarter of his senior year at UNI in the spring of 1967, was completing his student teaching requirements.
Norris had plans to leave the area; thus his job would be open.
Agnew took the offer and signed a contract the next day.
That exchange represents the smooth transitions that have characterized Agnew's professional life. In a recent conversation with Our Grinnell, Agnew reflected on the course his life has taken and what he, as mayor, sees ahead for Grinnell.
After two years at Newton, Agnew considered an opportunity to move to Illinois where his former principal, Ray Tyler, worked.  That seemed like a good move, and the Agnew's started planning for it.  But second thoughts arose.  Agnew wasn't certain that teaching and coaching should be his life's work.
"When you're twenty-five years old," he reflected, "the world is out there."  The insurance industry seemed like a natural fit for him (he had minored in mathematics in college)—another smooth transition.  He sent some inquiries; Grinnell Mutual Reinsurance responded, leading to an interview.
Meanwhile, Ray Tylor in Illinois drew up a contract that needed only Agnew's signature.  He arranged to meet Agnew at the Iowa State Girls' Basketball Tournament to ink the document.
Agnew called Grinnell Mutual and explained the situation.  Before the day was out, he and Mrs. Agnew found themselves meeting with representatives, Gordon Canfield among them, and considering a job offer. Agnew's segue from gradebooks and score sheets to probability tables and spread sheets began.  After six months of training, he moved to northern Illinois to head the company's marketing operation there.
"A lot of things came together I guess," he commented.
And they continued to do so.
Later, when Grinnell Mutual sought a change in leadership, the board of directors tendered the position of interim president to Agnew, which he accepted, and that position became permanent six months later.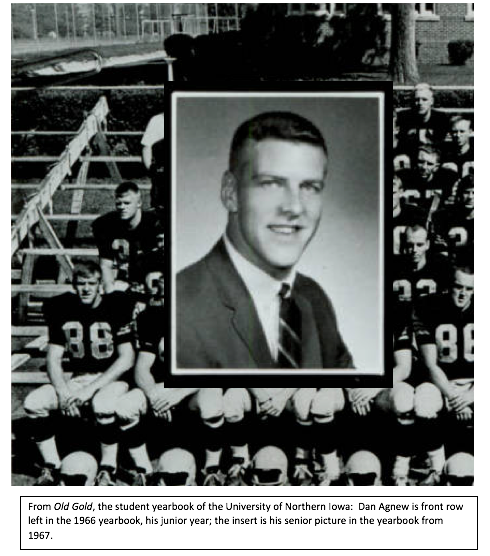 Agnew retired from Grinnell Mutual in 2009.  The numbers lined up nicely, he pointed out: The company was 100 years old, he was 65, and he had worked there for 40 years.  "A trifecta!" he called it.
The transition to retirement went smoothly, as did the transition to mayor when Cordon Canfield decided not to run in 2017.  Agnew's years of community service with United Way, scouting,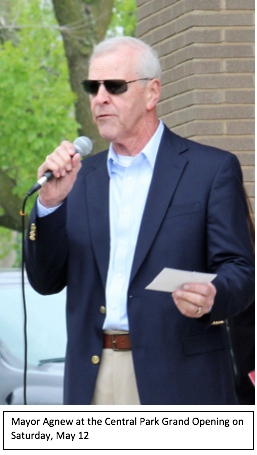 coaching, and the hospital board, among other contributions, assured that city administration at an official level was a challenge he could handle.
But there was one surprise: the budget.  City finances differ from business finances in that cities are restricted in spending to a degree.  Certain types of revenue must be allocated for certain types of purchases, and that principle was different from Agnew's experiences with Grinnell Mutual.
When he came to office on January 1 of this year, the city was already six months into the current budget, which ends June 30.  He expects the process will be more familiar to him next January after a year's schooling.
If a resident of Grinnell has a grievance, a suggestion, or a request, what should that resident do?
"Start with your council person," Agnew advises.  "The council runs the city," he adds.  The administration section of the city's website displays email links to all council members.  The next step is visiting a committee meeting and raising the issue during the inquiry session.  Grinnell city council members maintain four committees:  Finance, Planning, Public Safety, Public Works and Grounds. Committees meet the first and third Mondays of each month in the second-floor conference room at City Hall. Meeting times are listed on the city's website.  Agnew estimates that 95% of city decisions take place within these four committees.
Each full city council meeting also carries an inquiry section on the agenda.  The council meets, like the committees, the first and third Mondays of each month.  Council meetings start at 7:00 p.m. at City Hall.
Mayor Agnew is also available.  "My door is always open," he emphasizes.  While he does not maintain set office hours, he is in his office most mornings and will make arrangements to meet with a resident at a mutually convenient time. The mayor's email address is accessible on the city's administration website.
The mayor sees his role as one of representing Grinnell.  He is the face of the city, and he is pleased to fulfill functions such as addressing attendees at the Iowa Rural Development Council's Rural Iowa Summit of early April, kicking off the Central Park Grand Opening last week, and speaking to Grinnell-Newburg high school graduates on May 27.  He also attends board and committee whenever possible.  He does not have a vote at these sessions, but he feels that listening to discussions and asking questions can facilitate decision making and keep him fully informed of city issues.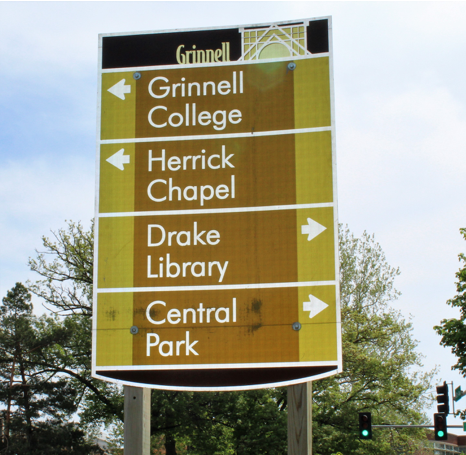 During the candidate forum last fall, one of the concerns Agnew expressed was that of relations between the college and the community.  He said at the time that Highway 6 is "kind of a moat," and he called for more involvement by Grinnell residents on the college campus and more contact between college students and Grinnell itself.
Asked if he feels that situation is improving, he said yes—"at this level," gesturing near the top of his head with his left hand.  He added, however, that in practical on-the-ground, person-to-person terms work remains.
He went on to explain his feeling that college administrators and city leaders are working together more closely than in the past.  He cited more local recruiting on the part of the college as evidence. Likewise, city leaders are reaching out more to college personnel for board memberships and other forms of involvement.
Symbiosis between the college and the community is critical, he stressed: "Grinnell wouldn't be Grinnell without the college, and the college wouldn't be the college without Grinnell."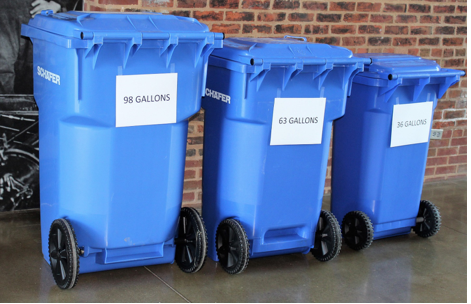 Another issue that is evolving is the city's approach to waste management and recycling.  The mayor noted that this issue is not unique to Grinnell; all cities are having to contend with the decreased value of recyclable materials.  He expects that all citizens will have to do more than they have done in recent years to help Grinnell manage waste and recyclables, and he added that he is pleased with the public response to the change to requirements for recycling glass.
Although some issues are developing and leave questions remaining, others are certainties.  There will always be street construction in Grinnell he notes with a laugh.  The age of the town and its infrastructure guarantee the need for improvement.
"Grinnell is a great community," Agnew states by way of summary.  The city is "very, very fortunate" to have the quality of employees who do their jobs each day and the quality of city representatives willing to serve.  "These people really do care," the mayor stresses.
"It does amaze me how forward Grinnell is in many things."  He referred to a meeting with mayors and council members that he attended about six weeks ago, and a mayor seated next to him—in a town about half the size of Grinnell—seemed mystified at the idea that a city could organize a brush cleanup as Grinnell does routinely.
Agnew praised city management for its progressive approach over the years and for establishing an ethos of forward thinking that has allowed Grinnell to continue to advance.
As for complaints, they do come.  Recently, for example, a resident objected, "There's no place to park at noon in downtown Grinnell."  That, however, is the type of complaint that the mayor likes to hear.
Whatever complaints do arise, and whatever issues need to be handled, Agnew is confident that the city's administration will be up to the task, and he does know something, after all, about making smooth transitions.