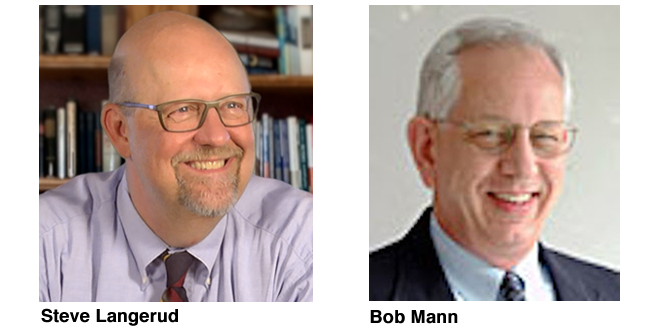 Mayflower Community Announces Leadership Transitions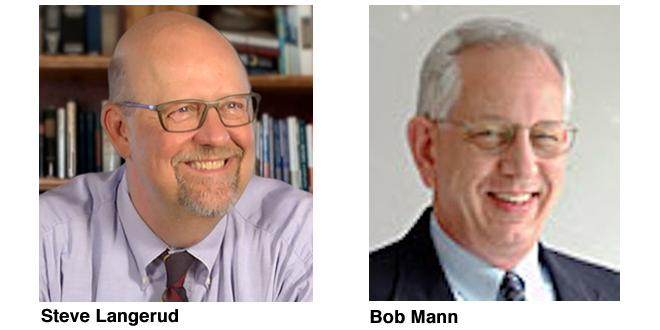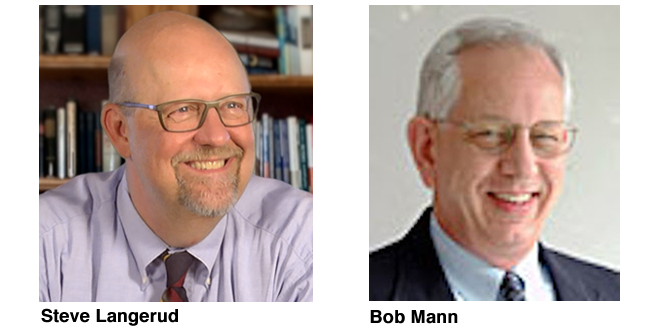 Mayflower Community announced today new leadership in the roles of executive director and associate director/healthcare administrator for the 55-plus life plan community in Grinnell.
Steve Langerud, a professional consultant and facilitator and member of the Mayflower board since 2008, will succeed Bob Mann as executive director, effective Aug. 1.  Mann, who has led Mayflower through a period of growth since 2006, will assist in the leadership transition and continue to serve at Mayflower in a sales and marketing role.
Langerud has owned and operated his own consulting firm since 1995, serving clients in the fields of education, government, business and industry, and non-profit organizations. A graduate of the University of Northern Iowa, he has also held administrative posts at Grinnell College, the University of Iowa, DePauw University, and Maharishi University of Management. He and his wife, Karen Veerhusen-Langerud who directs the Grinnell College Preschool, have lived in the Grinnell community since 1986, and Steve has been involved in the Poweshiek Leadership Program, Grinnell Community Daycare, Greater Grinnell Development Corporation, and Pow I-80.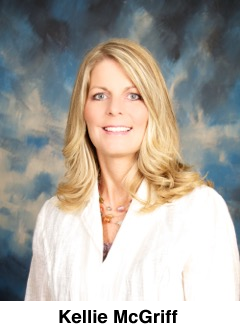 In healthcare administration, Kellie McGriff will succeed Ed Poush as Mayflower's associate director/administrator of the 83-bed Health Center, memory support unit, and assisted living facility. A Grinnell native, McGriff has extensive experience and licensure in a variety of healthcare settings. Poush will retire at the end of June after 30 years at Mayflower.
In announcing the leadership changes, Mayflower Board of Trustees chair Austin Jones said, "It has been a pleasure to work with Bob and Ed the past 12 years. We look forward to continued growth under Steve's leadership and vision. His long-time connections within the Grinnell community and Grinnell College provide him with strong perspective on the needs of seniors in the area."
Grinnell College President Emeritus George Drake, who is a former Mayflower board member and Mayflower resident, called Langerud "the most talented administrator at the college" when Langerud served in student development roles during Drake's presidency.
Langerud said he looks forward to "working with employee and board leaders who are willing to creatively and intentionally prepare for the future.
"Mayflower has a history of innovation and firsts within the industry. It is a gift to work with a leadership team and boards who are driven to work at the highest levels by a sense of purpose and commitment to the lives of our residents and community.  We understand the important role employers like Mayflower play in the economic development and quality of life in Grinnell and our place in rural America."
Founded in 1950, the Mayflower Community is the only healthcare provider in Poweshiek County offering Medicare certified nursing and skilled nursing care, licensed memory support nursing care, certified assisted living, and licensed residential care, all on one campus.  More than 280 people make their homes in the Mayflower Community's independent living apartments, assisted living apartments, patio homes, health center, and the new Watertower Square apartments.  More information is available at http://www.mayflowerhomes.com, or by calling 641-236-6151.