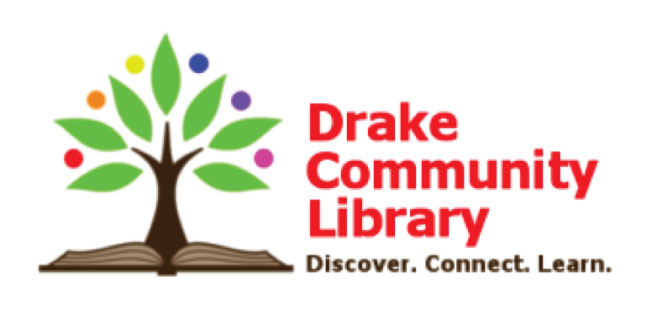 New! Chilton Online Library
DCL has added Chilton Online Library to our online database collection. Need to replace a rear light bulb or view a wiring diagram for your instrument panel? You will find everything you need with easy access from your home computer with your library card and pin number. Try it today!
Power of Play for Grandparents
Play is important for a child's development and a great way to bond with your grandchild. Come to learn some valuable tools to help incorporate play, fun and learning into your everyday interactions with your grandchildren. Participants will receive a Grandparent Play Kit that will make playing with grandchildren easy and fun. Please register by calling 641-628-1212 or emailing zuckamym@windstream.net.
Thursday, May 28
6:30 pm
Community Room
Inventory Day Is Friday, May 8 – Volunteers Needed!
The library is planning to close on Friday, May 8th so we can complete a full collection inventory. We are seeking volunteers willing to work in 2 hour shifts scanning materials in teams of 2 people. There will be two morning shifts and two afternoon shifts. No special skills are needed, though you do need to be able to stand for 2 hours. We have about 40 shifts (2 hours each, you can do more than one) to fill. Let us know if you'd be able to help!
Bucket Courses for May
On May 6, Byron Worley will finish a series on the history of Grinnell by discussing the Grinnell Cyclone of 1882. The Bucket Courses will then take a break for the summer and resume in the fall. You can view past presentations on the Community Education Council's You Tube channel, where you can access those Bucket Courses whose presenters have granted permission to post the class on the Internet. For more information, contact Joanne Bunge at jbunge@mayflowermail.net.
SE*ED: Senior Education from Grinnell Regional Medical Center
The SE*ED classes meet in the Community Room each Monday from 10:00 – 11:00 am.
Monday, May 4 – Respiratory Therapy – The Basics, with Jodie Coursey, RT, GRMC
Monday,May 11 – What You Need to Know About Rheumatology, with Eman Boulis, MD, Central Iowa Rheumatology Clinic at GRMC
Monday, April 20 – No Program, Grinnell College Commencement
Monday, April 27 – No Program, Memorial Day
Bookin' It at the Drake!
Our next meeting will be on Thursday evening, May 14, and we'll be discussing The Mockingbird Next Door by Marja Mills. Everyone is welcome to attend and there is no sign-up required. Bookin' It at the Drake meets every other month on the second Thursday at 7:00 pm.
Iowa KidsNet Information Session
Iowa KidsNet is holding an information session for anyone interested in foster care and adoption. If you have questions before the meeting, please contact Vivian Willemsen at 765-412-1498, or go to www.iowakidsnet.com. You are encouraged to fil out the inquiry form on the website before the meeting on Thursday, May 21, from 6:00 – 7:30 pm in the Community Room.
Library Closings in May
The library will be closed on Friday, May 8 so staff and volunteers can complete inventory. DCL will also be closed on Monday, May 25, for Memorial Day.
The library will be closed on Sundays beginning on May 24 as we begin summer hours. Summer hours are Monday, Tuesday, Wednesday and Friday 10-6, Thursday 10-8, and Saturday 10-5.
May Eventsfor Childrenand Families
In May, our Children's Department is busy getting ready for the Summer Reading Program! Watch this space for all the fun activities coming up in June and July.
Join us on Friday, June 5, from 11:00 – 1:00 for the Summer KickOff Event, featuring free hotdogs and pop sponsored and served by the Elks.
May Eventsfor Adults
Mondays, May 4 and 11
SE'ED Class
10:00 – 11:00 am
Community Room
Wednesday, May 6
Bucket Courses
10:00 – 11:30 am
Community Room
Thursdays, May
7, 14, 21, and 28
Socrates Cafe'
6:30 – 8:00 pm
Large Group Study Room
Wednesdays,
May 13 and 20
Relay for Life
5:30 – 8:00 pm
Board Room
New Volunteers welcome
Thursday, May 21
Iowa KidsNet
6:00 – 7:30
Community Room
Thursday, May 28
Power of Play for Grandparents
6:30 pm
Community Room