Grinnell News
Lutz New executive director selected for Arts Council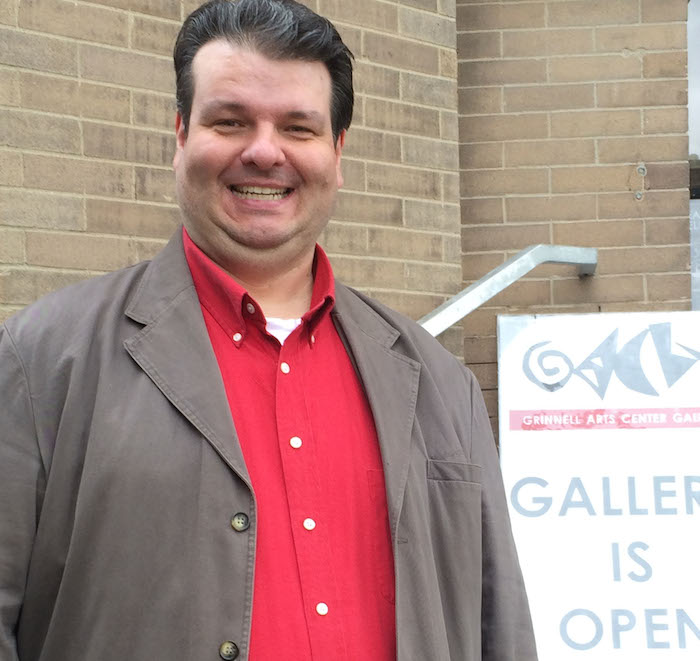 The Grinnell Area Arts Council is pleased to announce the appointment of Christian Lutz as Executive Director. Mr. Lutz will begin his duties on October 1.
Lutz currently lives in Shawnee, Kansas, but is a native of Davenport, Iowa. Returning to Iowa is one of the benefits of the Grinnell position. His past positions include assistant executive director of the American Society of Professional Estimators, and executive director of the Iowa Architectural Foundation in Des Moines. He brings a wealth of nonprofit administrative experience and talent to the growing programs and facilities of the Arts Council, along with an impressive array of creative ideas. Lutz holds a Bachelor of Liberal Studies degree from Southwestern College (Kansas) and a Master of Science in Education degree from the University of Kansas.
"I am very honored to be selected as the first-ever Executive Director of the Grinnell Area Arts Council," said Lutz. "I am looking forward to partnering with the members, patrons, volunteers, staff, and Board on moving the Council into its next stage of development as a community arts organization. What struck me during the search process was the unparalleled and resolute support of the arts by the community at large. In a town of Grinnell's size, building a $600,000 endowment and raising nearly a quarter of a million dollars for the Loft Theatre renovation in such a short period of time is quite an accomplishment."
"Christian impressed the search committee and the Board with his extensive research into our organization and community, his exciting new ideas, and his insights into ways to improve all that we do. We are eager to welcome him to Grinnell and to move the Arts Council ahead in its trajectory under his leadership," notes board president Lesley Wright.
The Grinnell Area Arts Council exists to promote, encourage, develop, and assist in the understanding, appreciation, and financial support of the arts and other cultural activities in the Grinnell area. The Arts Council programs include Community Theatre, Turlach Ur bagpipe band, Studio 6 art classes for children, Community Band, Grin City Collective, Stewart Art Gallery, and Thursday Music in the Park. Housed in the former Stewart Library building in downtown Grinnell, the Arts Council opened the Loft Theatre last month. For more information, visit www.grinnellarts.org.