Homepage Slider
Local Flavor, International Appeal: McNally's Sets the Bar for Gourmet and Organic Offerings
By Sarah Breemer Pfennigs
Whether you've lived in Grinnell your entire life or have just been here for a year, McNally's Foods is an instantly recognizable landmark, despite moving from its original location two-and-a-half years ago.
Of course Randy Smith – who's owned and operated McNally's since 1988 – merely crossed the street to move Grinnell's only downtown grocery store to its current location, a completely renovated brick structure with soaring beamed ceilings and gleaming concrete floors.
"We're more visible here. I don't know why, but over there, people couldn't find us," Smith chuckled. "They'd call and say, 'Where are you?', and I'd tell them – even wave at them from the doorway – but they still couldn't see us. Now, people see us."
With an expired lease on their hands and a prohibitive increase in rent looming, Smith and his wife Julie knew it was time to move. It had also become apparent that the landscape of their business was changing – and changing rapidly. Being an independent grocer in a small town is challenging enough, but as Smith points out, he has three competitors within a 5-mile radius. In a town of just over 9,000, that's unusual.
"I'd been there for 25 years. Basically, ketchup was in aisle one, cereal was in aisle two," Smith remembered with a smile. "Everyone in town knew where everything was in the old store. Over the years, things evolved – with what grocery stores sell, with what kind of competition was out there for us. We were a bit out-of-whack on how we'd proportioned our different departments. Moving here, we were able to tailor more to the community's needs, and as a result, our needs."
Smith maintains that it would be a mistake to go head-to-head with his competitors, so he's chosen to appeal in a different way; namely, hard-to-find gourmet items, a well-researched wine selection, local and organic products and produce, and a sit-down deli that offers homemade lunch items at a reasonable price. There's something for everyone – from the comforting favorite of tater tot casserole to more health-conscious fare like veggie burgers and salads.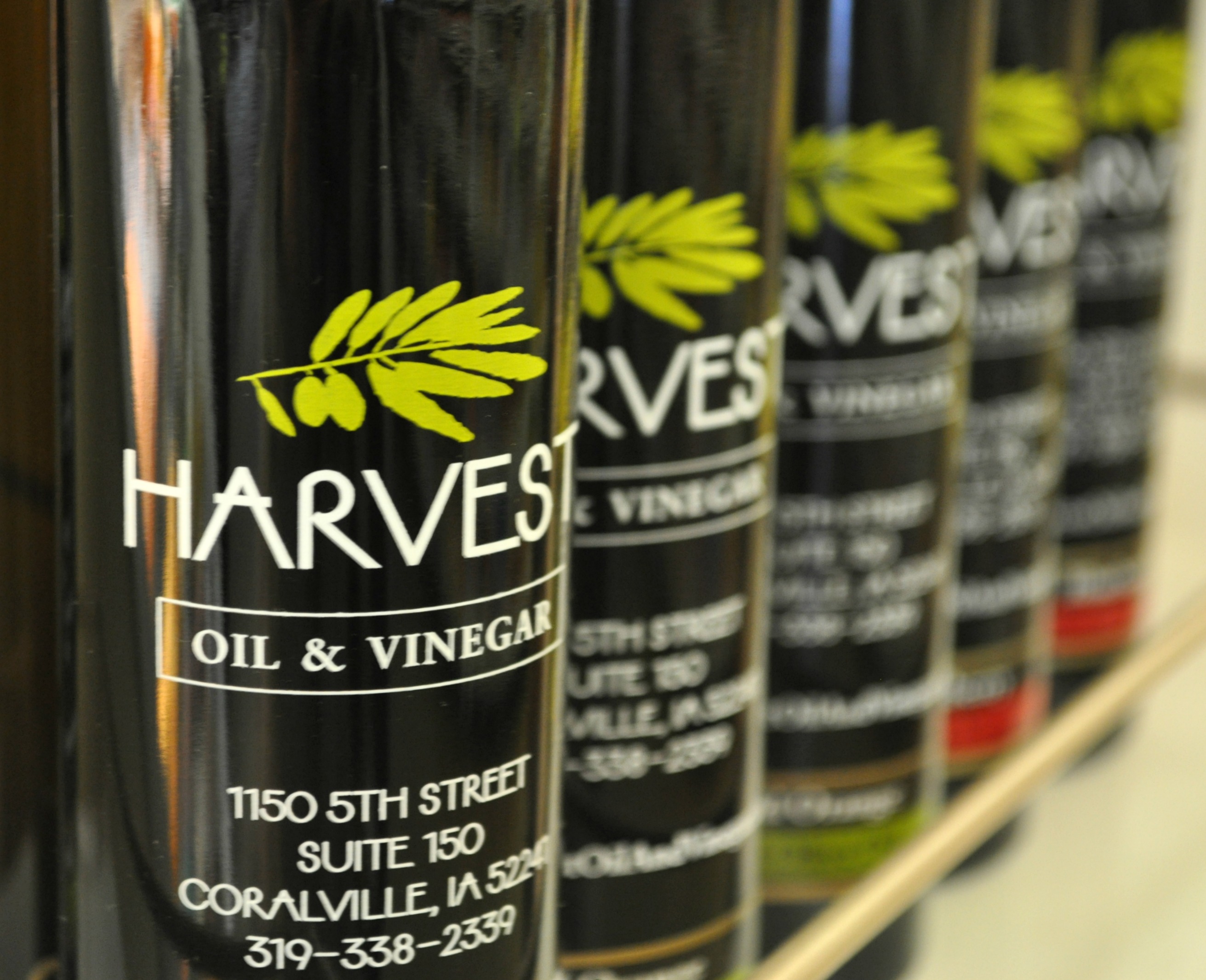 "We're just gradually easing into it," Smith said. "Grinnell isn't quite Iowa City yet. I can't make this into a New Pioneer Co-op type of store. It just wouldn't work – we don't have the population or that kind of demographic here. But we've been migrating and evolving into a more health- and gourmet-conscious store for the last 10 years."
One item in particular that's impossible to come by in Grinnell unless you're strolling the aisles of McNally's is grass-fed beef. Smith gets his from Grass Run Farms in Wisconsin, an Iowa-founded entity that's committed to healthy farming practices and high quality product. It shares freezer space with pork from Tama, Iowa's very own Turkey Foot Farm, as well as Kobe-style beef from Brett Burns's farm. Although it's not quite Kobe-grade, it's very close. Still, it can be tough sell due to the price.
"It's the same with the grass-fed beef, which typically goes for $10 per pound," Smith said. "But the thing about grass-fed beef is that the benefits speak for themselves: antibiotic-free, hormone-free, more Omega 3s. It's really what nature intended."
Smith's promise to deliver local and organic fare doesn't stop at meat. He also offers farm fresh eggs, local cheeses, gluten-free items, and holistic health products. The latter came from Juli Stanford's health food store when she decided to retire.
"We're kind of a hybrid," Smith acknowledged. "You probably wouldn't find a store like us in other small Midwestern towns. We're not a full-fledged health food store, but we're not a 'regular' grocery store, either. We're a blend."
Because most of the growth has come from McNally's seated deli space, Smith plans to focus future plans on ramping up its appeal. Offering more breakfast options and possibly expanding into the evening hours are all possibilities, but for now, Smith prefers to take things slowly.
"We're walking, not running," he said. "Right now we just want to concentrate on offering things you can't find elsewhere."
Things like foie gras.
"We used to get the pre-packaged stuff in, and I can't find it anymore, so I took a chance and bought the real deal. It was $384 for four pounds, and I brought it in right when the college closed for winter break," Smith said ruefully. "I was sort of wondering why I'd done that initially, but we've sold almost all of it. We just have special customers."
Smith jokes that he was "hatched in grocery cart", but being a grocer really was in his blood at birth. His father's first job was candling eggs in the basement of a grocery store, and he grew up to run his own store in Red Oak, IA. After graduating from the University of Northern Iowa in 1981 (and meeting his future wife Julie), Smith took a position with Armour Dial, then a subsidiary of Greyhound, but left after a year to work for his dad's grocery store. Smith was just 29 years old when McNally's became available in 1988, and although he describes himself as "very green" back then, Randy and Julie grew it into a bustling store with 30 employees and a very loyal following.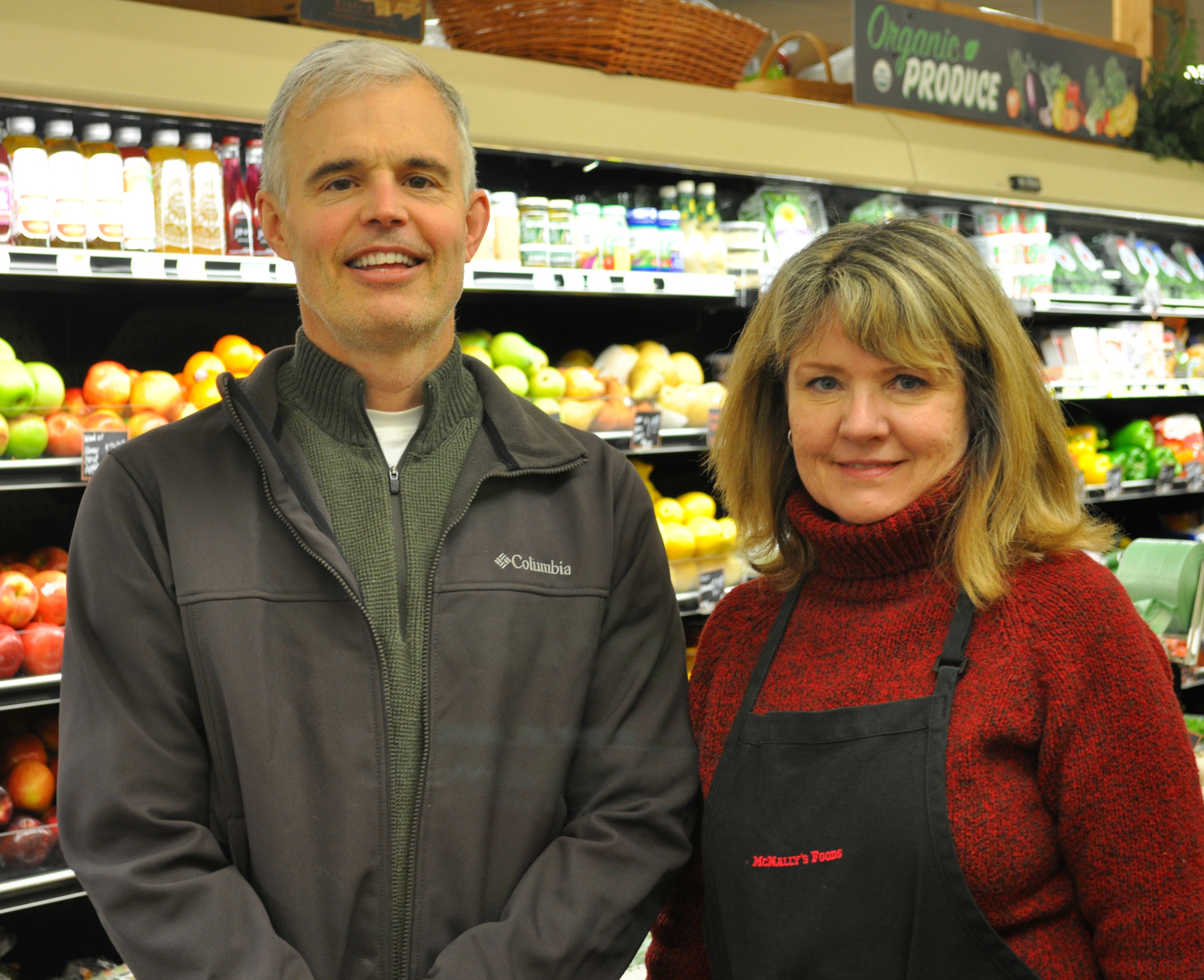 Smith calls his staff "family" and has enjoyed seeing his part-time teenaged employees grow in their roles at the store and subsequently into their own adult lives.
"From the time they start to the time they leave, they really learn a lot," Smith said. "How they deal with the public, especially. It's neat to see a shy kid become a confident adult."
Bob Ford, who now works for the City of Grinnell but was once an independent construction worker, is one of those kids. He not only worked for Smith as courtesy help in the early 1990s, he played an enormous role in the renovation 2-½ years ago.
"I was really honored that Randy asked me to do the work," Ford said. "He put his trust in me instead of hiring a big construction company. Right now, our daughter works for him and I hope someday our younger kids do, too."
"You look at Grinnell and it's just a great place to be," Smith added. "We've been able to raise a family here and run a good business. We haven't gotten rich by any means, but it's been great."
McNally's Foods is located at 1021 Main Street in Grinnell.