Homepage Slider
Local Donors Help Grinnell United Way Achieve $130,000 Fundraising Goal
Local donors help Grinnell United Way achieve
$130,000 fundraising goal
Grinnell United Way succeeded in meeting its fundraising goal of $130,000.
"On behalf of the Grinnell United Way board and our 14 local partner agencies, we thank our local donors for their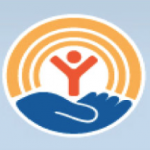 generous support," said Grinnell United Way board president Bill Vosburg. "Their financial contributions help us in fulfilling our mission to advance the common good in Grinnell by enhancing the three key building blocks of education, income, and health."
Financial support came from a cross-section of the community. Major employers including Alliant Energy, Grinnell College, Grinnell Mutual Reinsurance Company, Jeld-Wen, Mayflower Community, and University of Iowa Community Credit Union organized employee giving programs. Some companies even matched gifts made by their employees, increasing the value of those gifts to Grinnell United Way. Many private citizens, from local business owners to retirees, helped Grinnell United Way achieve its goal.
"Every dollar given this year supported $13 in services provided by our partners," said Vosburg. "The local programs serve over 2,300 of our friends, family, and neighbors here in Grinnell."
Donations to Grinnell United Way support local programs from the following non-profit organizations: American Red Cross; Central Iowa Family Planning; Crisis Intervention Services; Davis Elementary School Fourth Grade Camp; Galaxy Inc. Youth Programs; Girl Scouts of Greater Iowa; Grinnell Community Daycare and Preschool; Grinnell Ministerial Association Transient Fund; Grinnell Recreation Department; Heart of Iowa Big Brothers Big Sisters; Iowa Legal Aid; Mid-Iowa Community Action; People Rides; and Poweshiek County Clover Kids.
Later this month, Grinnell United Way will seek applications for funding from 501(c)(3) non-profit organizations providing programming that advances the common good in Grinnell through education, income, and health. To learn more or to make a donation, visit http://grinnellunitedway.org.