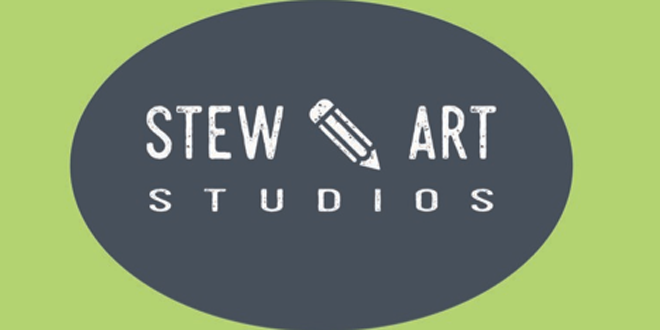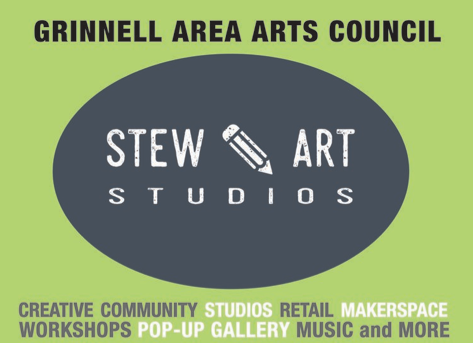 LOCAL ARTIST MARKET HELD AT STEW ART STUDIOS
On July 7 and 8, Stew Art Studios ("the Stew") will host a Local Artist Market. The market will feature boutique, handmade goods from local and regional artists, including paintings, hand-knitted items, pottery, and modern quilts.
The Arts Council, with event-organizer Lee Smith, will oversee the summer market. Smith, a community volunteer, says, "I was asked if I would volunteer to assist in organizing this event. I'm passionate about the arts, community theatre, and opportunities for local artists so I said yes. It's fun and exciting and I consider it a privilege to be asked to participate."
The new Stew Art Studios has several goals, one of which is to "encourage local art-making and interactive programming for artists and the public," explains Arts Council director Tom Lacina. Another "is to generate fun activity downtown," says Erik Jarvis of the Arts Council. "We hope the Local Artist Market will draw on and complement some of the other events already happening that weekend, such as Friday Fest and the Farmers Market."
The hopes for this market are to let "artists and artisans have a predictable outlet and the community have a predictable opportunity to see what is available locally," expresses Lacina. "The Arts Council will continue to pursue this program with periodic, pop-up retail events. The next one is scheduled for September," coinciding with the annual Raku Workshop.
"I see the arts and culture as being about relationships," remarks Jarvis. "The local foods and microbrewery movement have been taking off because, in the Amazon age, it's so special and valuable for producers and consumers to have a direct relationship. We want the Local Artist Market to do something similar for the arts. 'Art' is not some abstract concept for the intellectual elites, it's everywhere, from the music you hear at the grocery store to the banners on our town lightposts – we want the Stew to help create and support these artistic and creative relationships in our community."
Smith says, "I think it's going to be a lot fun (and a lot of work) and I'm looking forward to watching this Market grow."
The Local Artist Market will run from 12 – 6 PM on Friday and Saturday, July 7-8.
Located at 927 Broad St., the Stew is a new space run by the Grinnell Area Arts Council. The downtown storefront is equipped with event space, private studios, and a creative community. For more information, visit www.grinnellarts.org .