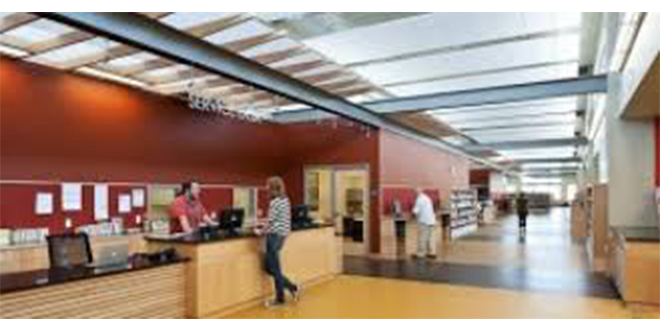 A December 2014 bequest to Drake Community Library (DCL) from the estate of Malcom area farmer Don Puls is already yielding benefits for library patrons, big and small, now and in the future.  Puls, described as "a lifelong reader," designated a generous bequest of $169,000 to the public library.
The library board of trustees directed $80,000 of the Puls bequest to the Drake Community Library Endowment, managed by the Greater Poweshiek Community Foundation (GPCF). GPCF in turn works with an investment manager for sizeable, long-term investments such as the Puls bequest and distributes endowment earnings to the library for use each year.
"The Puls donation to the Drake Community Library Endowment is a gift that will reach across generations.  Mr. Puls' legacy will be felt by library staff, board and patrons in perpetuity," said Nicole Brua-Behrens, program coordinator for GPCF. No more than five percent of the investment earnings are disbursed each year, allowing the library endowment "to grow exponentially."
The other half of the Puls bequest is "already improving library services that can't be met by general operating budget," according to DCL board president Katherine McClelland. "This is an extraordinary gift. People give to the library because we offer good services. Gifts like this help to serve future needs."
The board surveyed staff and patrons about specific needs through its strategic planning process and designated funds from the Puls gift this year to boost the children's non-fiction collection, which had not been extensively updated in many years, offer public computer classes for adults, and expand the library's large print collection.
Library Director Marilyn Kennett, who knew Puls as an avid reader, and in later years, a keen user of book delivery services, said Puls' gift "has provided us the ability to say 'yes' to the community in various ways. We are now able to meet requests for additional materials, enhance efforts for increased adult and youth programming, and serve as a host site for the AmeriCorps third grade reading program to increase summer learning opportunities."
These current projects and others in various planning stages are outlined in the library's strategic plan available at grinnell.lib.ia.us. The DCL board welcomes continued input from the community about library services. Members include Jim Ahrens, George Britton, Jordan Esbrook, Karen McNally, Theresa Pagliai, Bill Rudolph, and McClelland, president.
Community members interested in making contributions to Drake Community Library or learning more about bequests and endowment funds at GPCF may contact Brua-Behrens at 641-236-5518, nicole@greaterpcf.org.