Grinnell News
Keith Brake Reports from a Grinnell Republican Caucus
The big snow that had been forecast was still hours away.

But an avalanche – of humanity – was rolling toward the doors of Grinnell High School by 6:30 p.m. on Monday, Feb. 1. The school hosted caucus meetings for both major parties and the turnout was tremendous.

Dan Bunnell, working in the lobby area of the old gym – the Republican side – was helping to process registrations and find more ballots.

"We have so many crossover voters from the other party," he said. "And we have many first-time voters."

Inside, the Second Ward caucus was 15 minutes late getting started.

Tammy Kriegel, who was elected caucus chair, said, "this is the most people I've seen at one of these. I don't think it's ever been much beyond 30."

On this night, it was 142.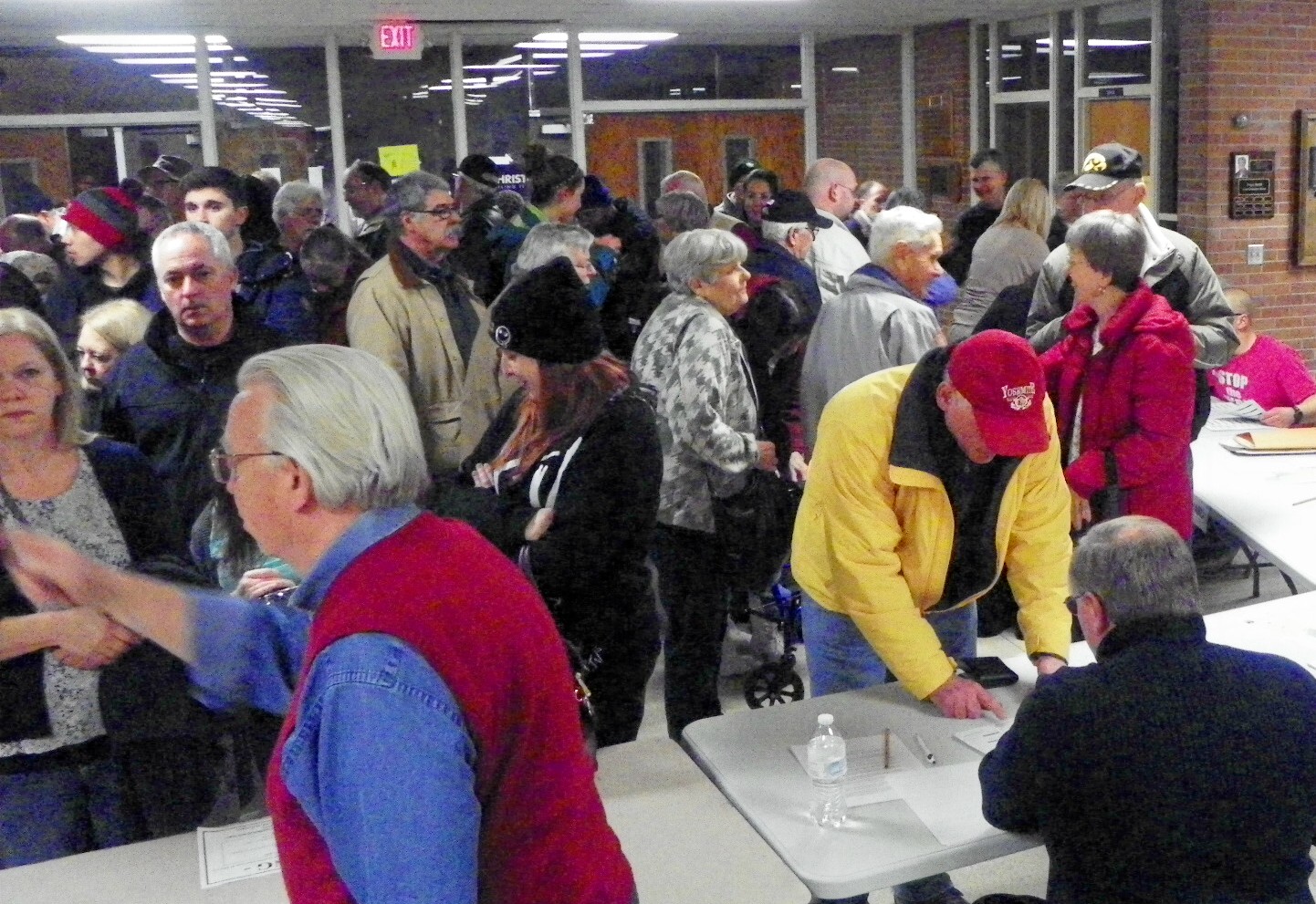 John and Alice DeRooi were seated in the front row of the wooden bleachers in the old gym. They said it was their second time at a caucus. The first was four years ago.

"We lived in Arizona for a while, but we came back 17 years ago," John said.

"I think as you get older, you get more interested in all that's going on," said Alice. "We did."

"But I need my stadium seat!" she said. "It's softer."

Tim and Gailanne Dill have resided in Grinnell for 9 years. This was his second caucus – and her first.

"Wow, what a crowd in the hallway," Tim said. "There's a lot of interest."

"It's a good thing," Gailanne said.

After the doors were shut, things went quickly.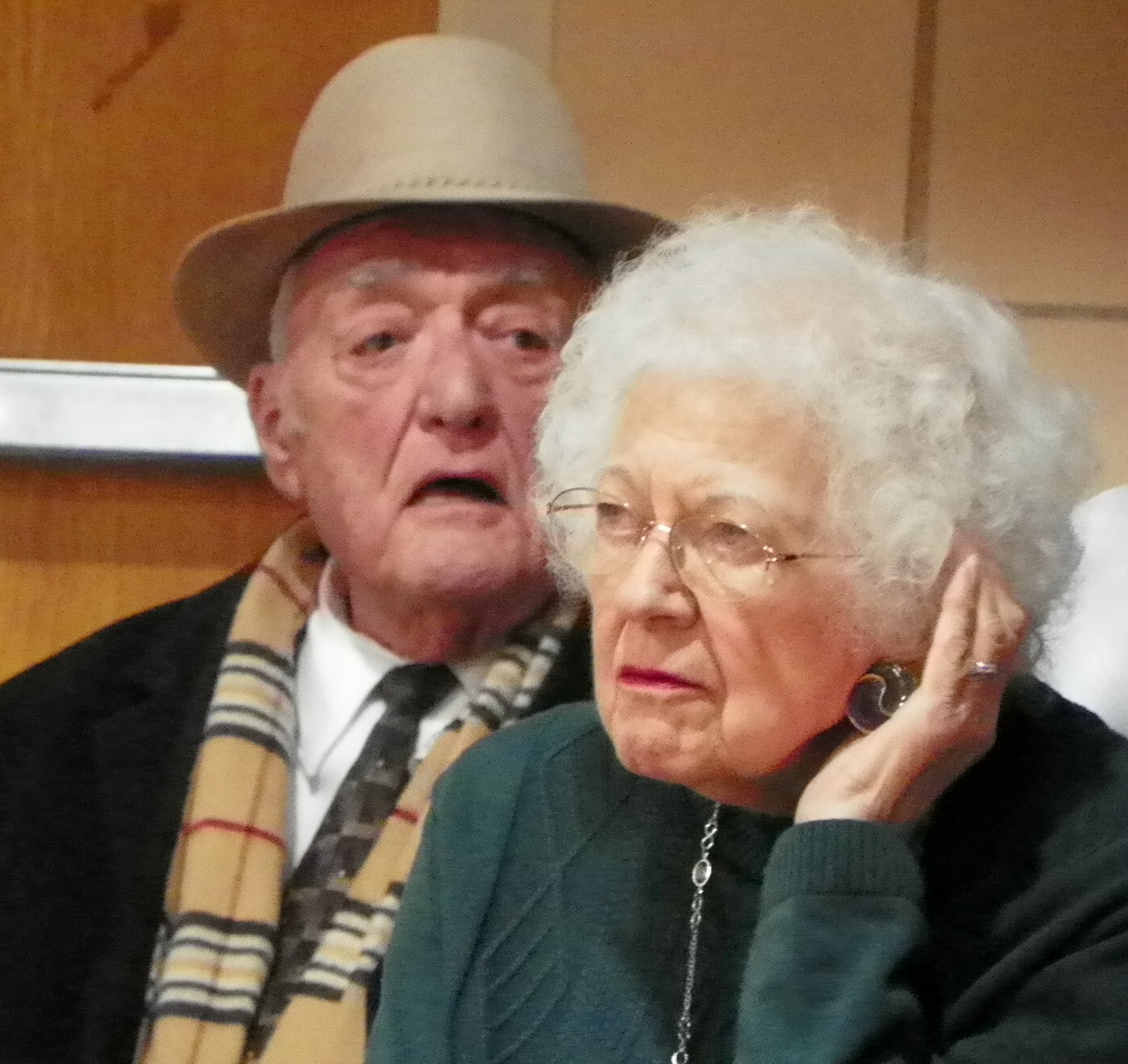 Each candidate was allowed to have a representative speak for a maximum of 3 minutes. Not every candidate had a speaker. Then it was time to vote, by placing the sticker each adult voter received when they entered onto a paper ballot.

The top four, as announced: Marco Rubio 48, Ted Cruz 35 and Donald Trump 21. All other candidates garnered 6 votes or less.

"I didn't vote for Rubio," John DeRooi said. "But it was interesting to see how many people were here."

"I was surprised at how the voting went," Alice DeRooi said. "I thought some got so few votes, but there were so many candidates."

First-time caucus-goer Gailanne Dill, an administrative assistant at Schild Law Office, said, "People have a voice and this was impressive to see. It was wonderful. I'm hooked!"

Tim, operations manager at KGRN radio, said, "It was a little more straightforward than I expected, even with so many candidates."

"But I like this a lot more than just dropping a ballot in a box. It's more participatory. And without all the rhetoric you get in a commercial."

And with that, it was back out into the fog, to find out how caucusing was going in the rest of the state.