Homepage Slider
"Keeping Tiger Pride Alive" All-Class Reunion June 30-July 4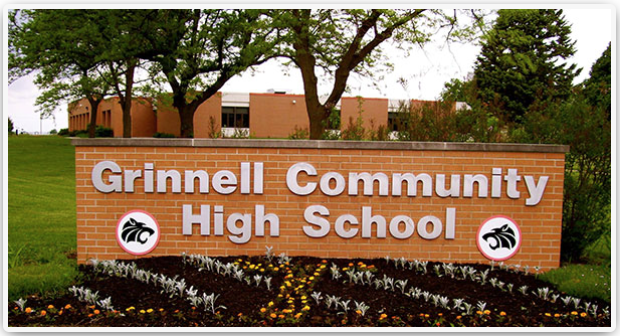 "Keeping Tiger Pride Alive" All-Class Reunion June 30-July 4
The Grinnell High School Alumni Association (GHSAA) will host its fifth All-Class Reunion, June 30-July 4, with scheduled activities ranging from sports events to a talent show, building tours, and awards and recognition ceremony.
GHSAA President and event organizer Ben Latimer, GHS 1993, said that the "Keeping Tiger Pride Alive" All-Class Reunion, held every four years, is expected to draw 400-500 registered alumni and as many as 2,500 with families and guests.
"The Alumni Association relies heavily on the registration fees and lifetime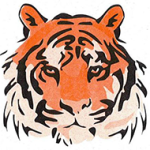 memberships in order to offset planning costs, so we encourage alumni to register early," Latimer said. "We also need volunteers to help setup and cover shifts for many of the activities, so we welcome anyone who wants to assist." Volunteers may contact the Alumni Association at info@grinnellnewburgalumni.org.
The opening event for reunion weekend is a social on Fri., July 1, at the Eagles Club for all lifetime members of the alumni association from 5:30-10 p.m. Registration details are available at grinnellnewburgalumni.org/all-class-reunions/.
On Sat., July 2, running enthusiasts can participate in the 5K walk/run starting at 8 a.m. in the GHS east parking lot.  The Alumni Awards Ceremony and Membership Meeting will begin at 10 a.m., Sat., in the GHS Auditorium. Members of classes from the 1930s and 1940s will be recognized, along with awards to the longest living alumni and faculty members, among others. Tours of the high school building will begin at 11:30 a.m. The Alumni Talent Show, with eight to 10 acts, will be held in the GHS Auditorium at 1:30 p.m.
On Saturday evening, the street dance and beer garden will be open from 6:30 p.m.  to midnight on Main St. "This has been the most popular event of previous reunions," Latimer said, "when the whole community turns out to see one another." All musical acts will involve alumni, including Whiplash, Mojo Machine and recent graduate Nick Wallace.
Don Wells, GHS 1963, will lead Alumni Church in the Park at Ahrens Park on Sun., July 3 at 10 a.m.
Classes are also planning entries for the 4th of July parade on Monday through downtown Grinnell. Throughout the weekend, alumni and families will receive discount admission at the Grinnell Mutual Aquatic Center.
All reunion weekend activities are listed on the GHSAA website (www.grinnellnewburgalumni.org) and Facebook page (Grinnell High School Alumni), and inquiries may be sent to info@grinnellnewburgalumni.org. A mailing to all alumni with current addresses was sent at the end of May, which included a registration form.  Registered alumni may pick up their event tickets at the registration tent at the corner of 8th Ave. and Sunset St., from 10 a.m. to 4 p.m. on Fri., July 1, or 8 a.m. to noon on Sat., July 2.
The Grinnell High School Alumni Association provides activities, communications and other services for those who attended schools in the Grinnell-Newburg School District. The alumni association also fosters and supports educational activities and efforts for the district. GHSAA is a partner organization of the Claude W. and Dolly Ahrens Foundation, which provides back-office support services to GHSAA through its Community Support Services (CSS) program.