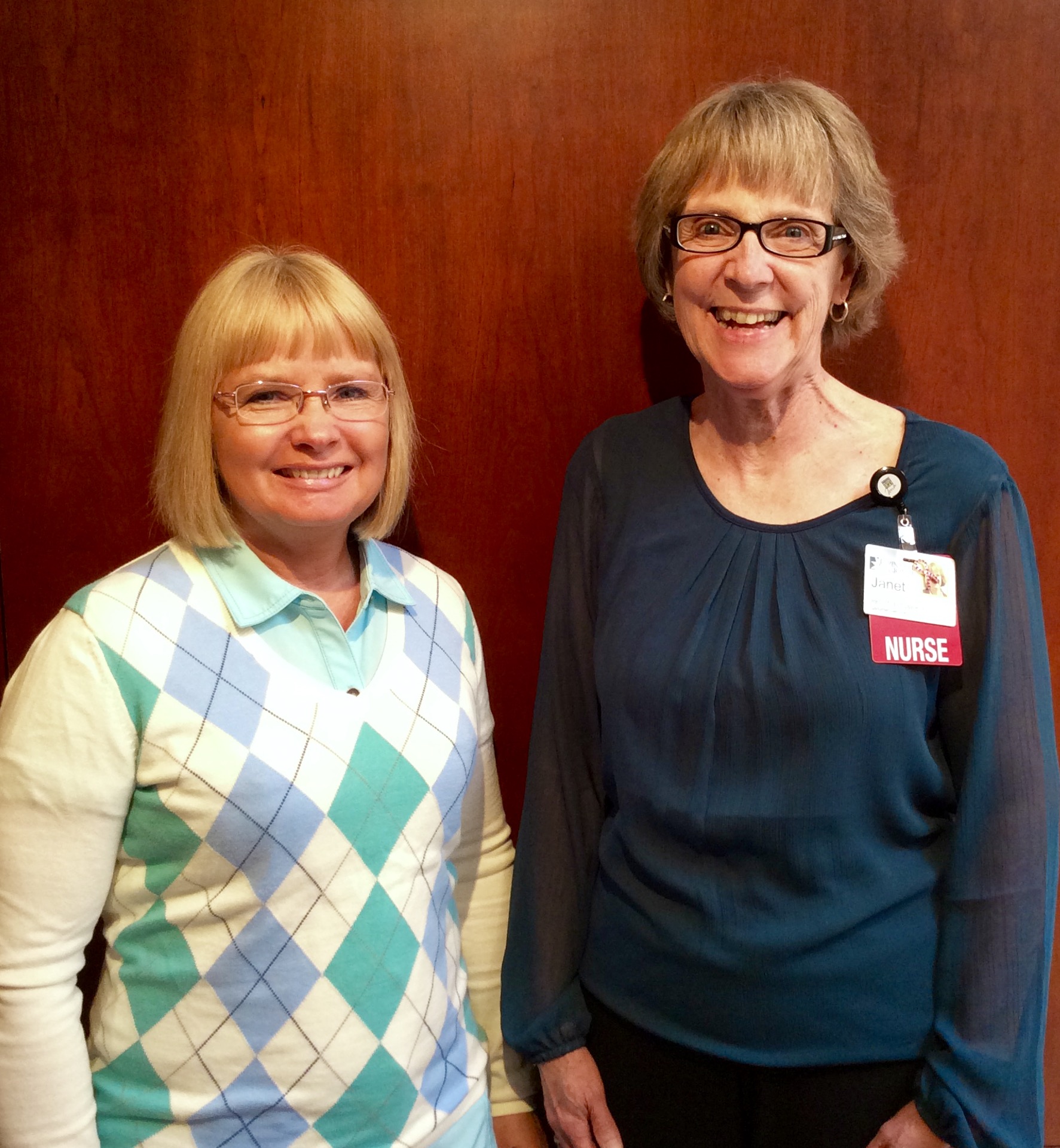 Grinnell Regional Medical Center nurses Kim Jones, RN, obstetrics, and Janet Lacey, RN, director of patient experience and quality, received the 100 Great Iowa Nurses award. This program, supported by the Iowa Nurses Foundation, recognizes 100 outstanding nurses every year in Iowa for their courage, competence, and commitment to patients and the nursing profession. The 100 nurses earn the recognition by going above and beyond their job requirements with the goal of a significant contribution to the nursing profession as well as their community.
Jones is an integral member of the obstetrics team at GRMC. She has demonstrated her dedication to educating staff and patients by acting as a prenatal class instructor, a neonatal resuscitation and fetal monitoring instructor, and an approachable mentor to new employees. Each spring Jones actively participates in the bike helmet program, which gives a free bike helmet to every third grader in the GRMC service area, promoting safety practices in the community.
"Kim is tenacious and generous, expending much time and energy serving patients, coworkers, and the community," says Sheryl Baarda, RNC, obstetrics nurse manager.
Lacey has served patients at GRMC through the years in a myriad of leadership roles. As a gracious mentor to new departmental directors and employees, Janet has instilled a passion for extraordinary patient care in the lives of her fellow GRMC employees.
"Janet's resolute stance on exceptional care has led to her involvement in the development of many programs aimed toward improving patient care and satisfaction," says Natalie Cline, RN, director of care coordination.
In addition to her leadership and innovation, Janet's commitment to her community is showcased in her benevolent volunteerism within her hometown of New Sharon.
It is for these outstanding qualities and more that two of GRMC's finest nurses are receiving the recognition they deserve. Jones and Lacey will receive their awards at the 100 Great Iowa Nurses Celebration 2016 on Sunday, May 1, at the Iowa Events Center in Des Moines. Tickets to the 3 p.m. event are available online at www.greatnurses.org/event/.