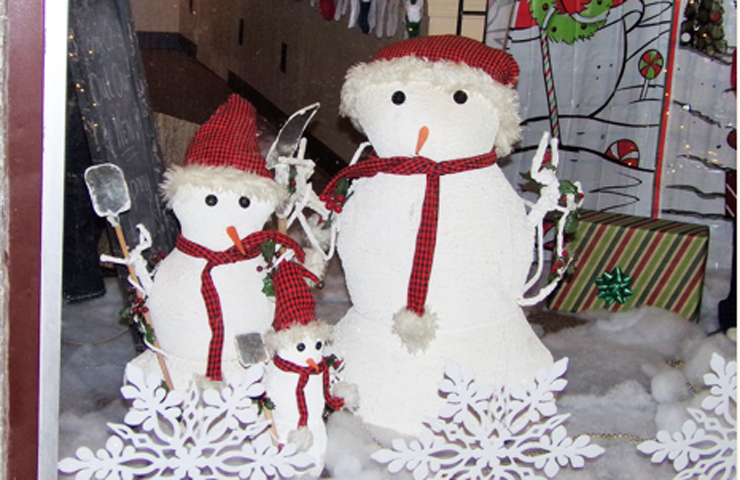 Jingle Bell Holiday Blends Old, New, Tried, and True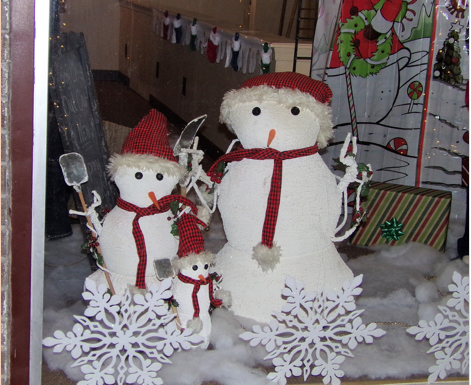 By Michael McAllister
A bakery's debut, a food pantry fundraiser, young ladies dancing, a mayor's proclamation, horse-drawn carriage rides, a winter's famers market—and, of course, shopping:  these were a few of the attractions that helped Grinnellians enjoy another memorable Jingle Bell Holiday.
For a time on Friday morning, it felt as though Mother Nature might send a Scrooge-like blast of wintry weather Grinnell's way—as she did one year ago—but she relented, no doubt realizing that Grinnellians are of sturdy stock and would not let a bit of weather unpleasantness spoil a city tradition.  The evening of November 17 was calm, slightly foggy and damp, but temperate.
One of the most anticipated events of the evening was the opening of Sunrise Bakery at 934 Main Street.  At 5:00 p.m., Melissa Vine, bakery owner and operator, opened the front door and announced,
All right!  Come on in!"  And people, already lined up, did just that.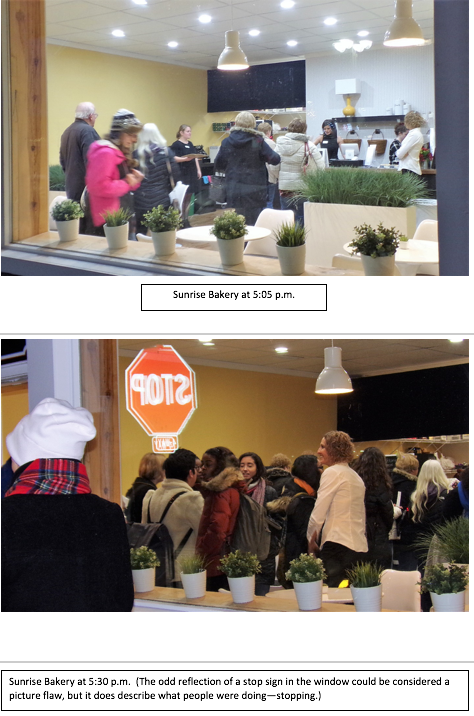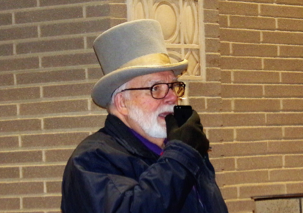 Meanwhile, in Central Park, Mayor Canfield, left, spoke from the new shelter on the east side of the park, officially marking the start of the holiday event with the lighting of a tree on the north side of the park.  He noted that this will be the last time he has the privilege of beginning the ceremonies as his mayoral responsibilities will end on December 31.  While the duty of Jingle Bell Holiday kickoff will become his successor's next year, His Honor declared that he intends to keep the hat!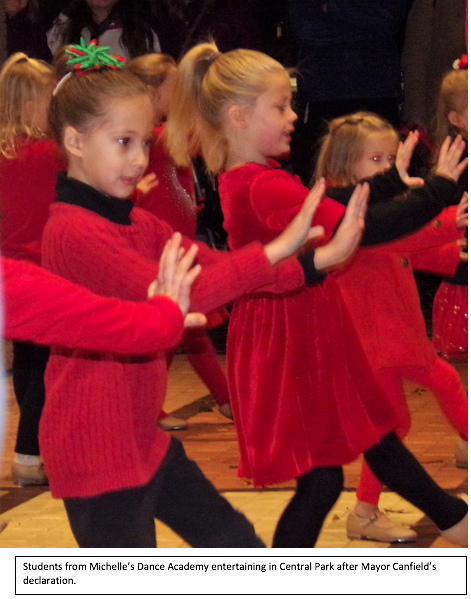 Since the holidays are a time of giving, it is fitting that people were offered opportunities to give at this year's Jingle Bell Holiday.  Among the organizations participating were PALS, with pet adoption options, and MICA's food pantry, with a creative fundraising event at the Stewart Art Gallery.
Visitors to the gallery could purchase a unique handmade ceramic bowl, crafted by a local artisan, and ask that it be filled with one's choice of soup, product of a local cook.  All proceeds went to the MICA food pantry.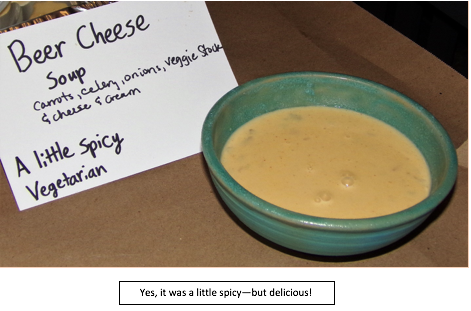 Businesses staged creative promotions.  The Pioneer Bookshop, for example, held drawings for prizes at intervals through the evening and hosted a craft table for the youngsters, below.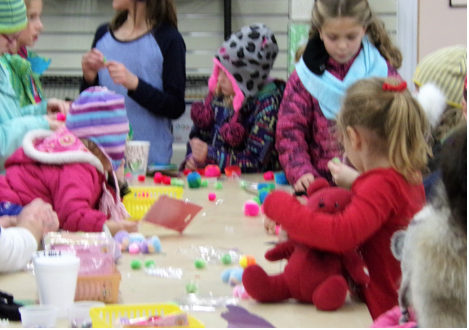 And of course, there were horses.  The carriage ride was one of the most popular attractions.  At one point, the line of expectant riders (and in most cases their parents) extended about half a block, from the corner of Fourth and Broad back to the east.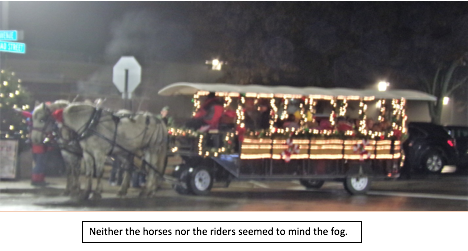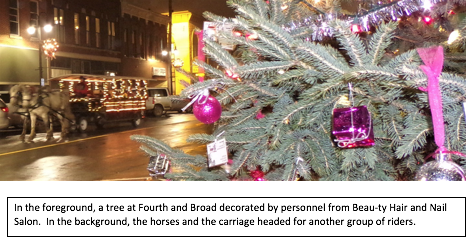 Grinnell's Chamber of Commerce website lists 29 businesses and associations taking place in this year's celebration.  Three hours were simply not enough time to take everything in, but the number of participants and the variety of attractions are two features that make Jingle Bell Holiday such a welcome event and attest to the vitality of Grinnell's downtown.
And, best of all, Jingle Bell Holiday is only the beginning of the holiday season!