Homepage Slider
Jewel Box Quilt Guild Presents "Fifty Shades of Color" at the Iowa Transportation Museum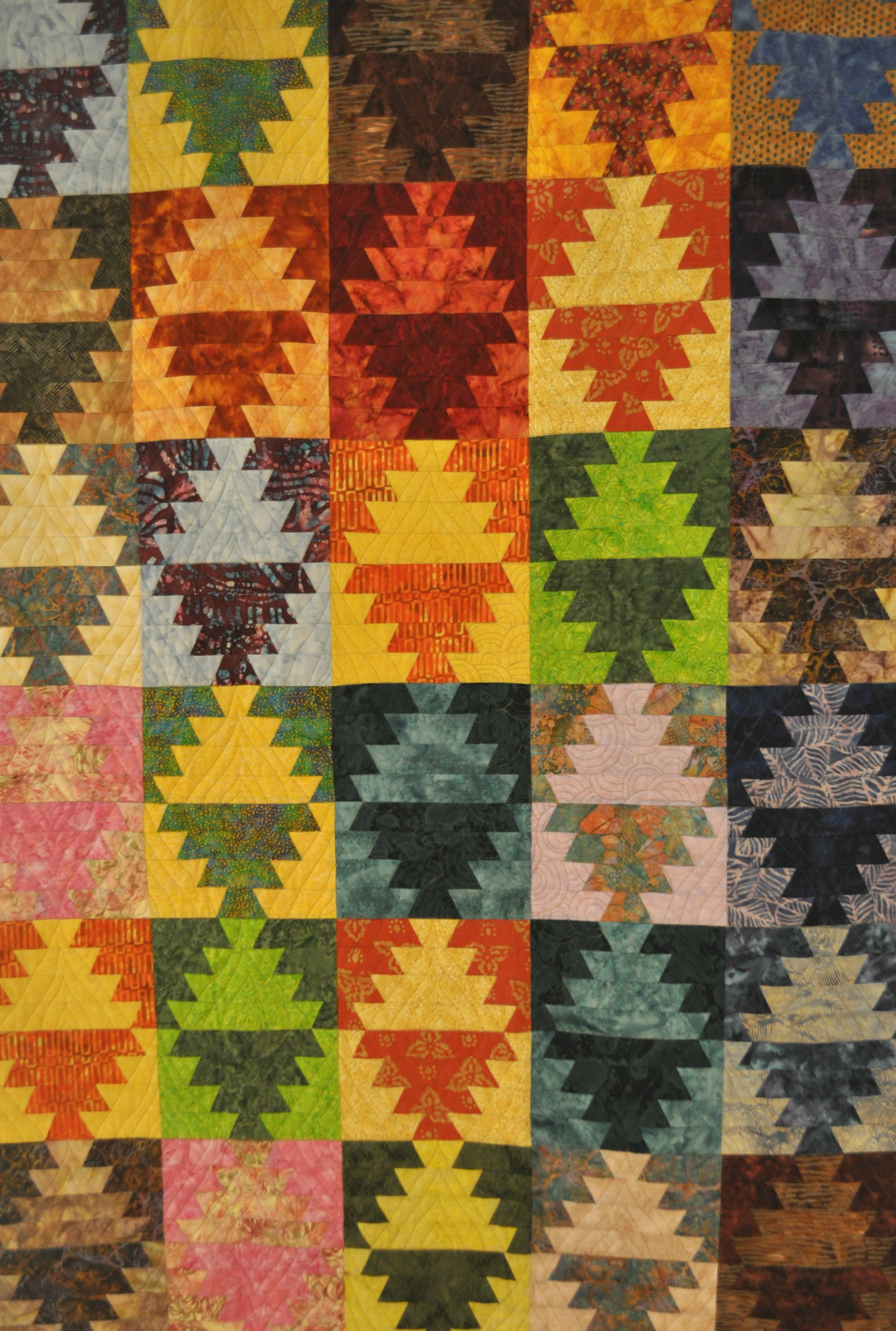 Anyone who works on a quilt, who devotes her time, energy, creativity, and passion to that art, learns to value the work of her hands. And as any quilter will tell you, a quilter's quilting friends are some of the dearest, most generous, and most supportive people she knows." ~ Jennifer Chiaverini, author and quilter
Area quilters displayed over 100 of their handmade artworks at the Jewel Box Quilt Guild's "Fifty Shades of Color" show August 22 at the Spaulding Center for Transportation Museum.
There were nine categories: Art Quilts, Miniature Quilts, Miscellaneous, Small Quilts, Medium Quilts, Large Quilts, Wall Quilts, a President's Challenge and a People's Choice. Each category was awarded its own prize, which – in lieu of a traditional blue ribbon – was made of stitched felt, sewn by Karen Cochran and Susie Kinney.
"The ribbons were gorgeous," said co-chairwoman Marilyn Deppe.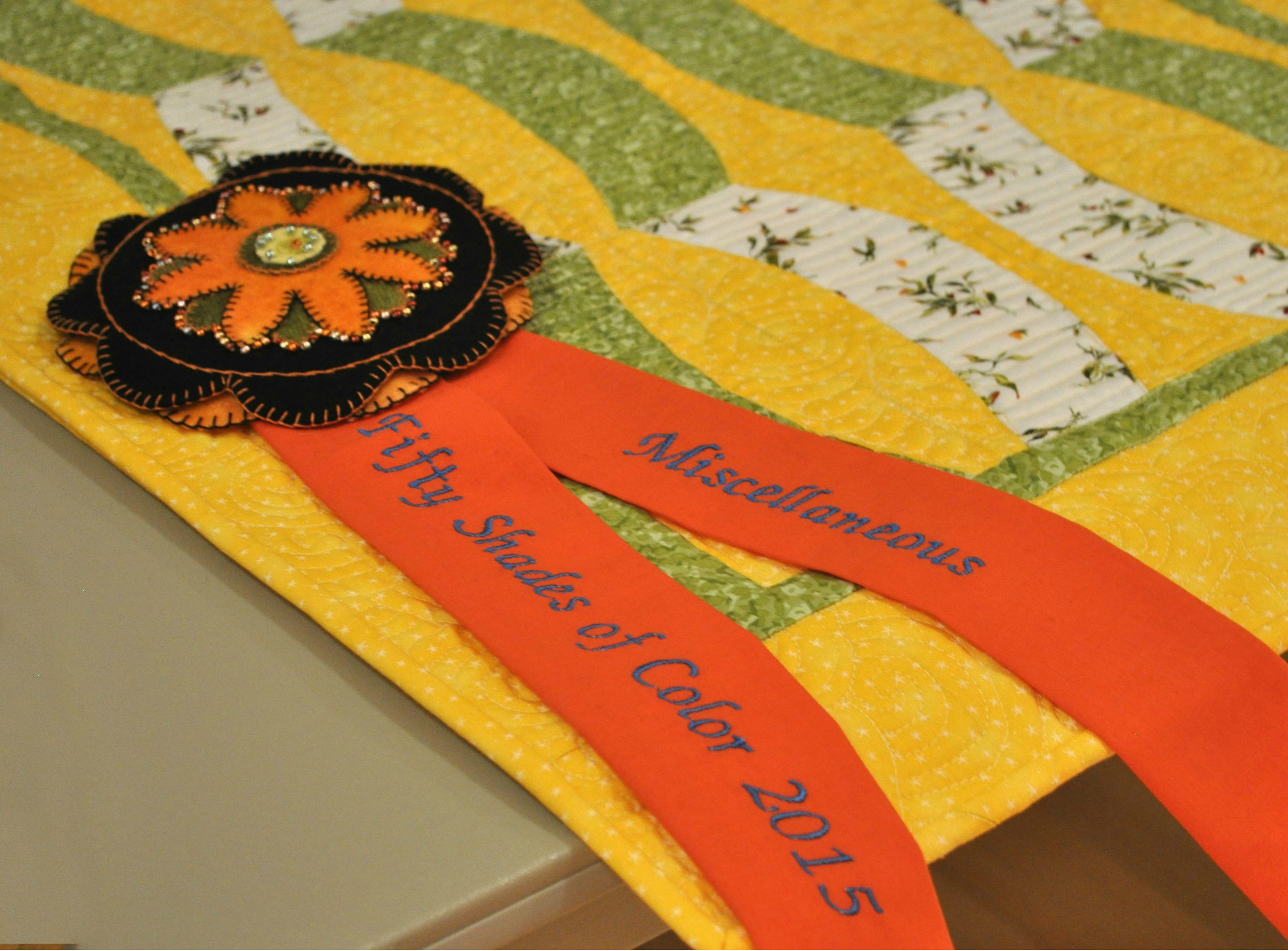 Guild president and event co-chairwoman Sharon Falck, who had four quilts entered and took home the Miscellaneous Small Quilt prize, was pleased by the outcome.
"We certainly were pleased," said Falck. "More raffle tickets were sold than in the past, people were busy purchasing the 2-½" [fabric] strips, and the small treasures. We heard many favorable comments about the location and the show. We will have another one in two years."
A vivid 60" x 72" quilt entitled "4-Way" was raffled off at the event, as well. The project was a joint effort by Guild members from a pattern by Washboard Quilts. The winner was Shuchi Kapila of Grinnell.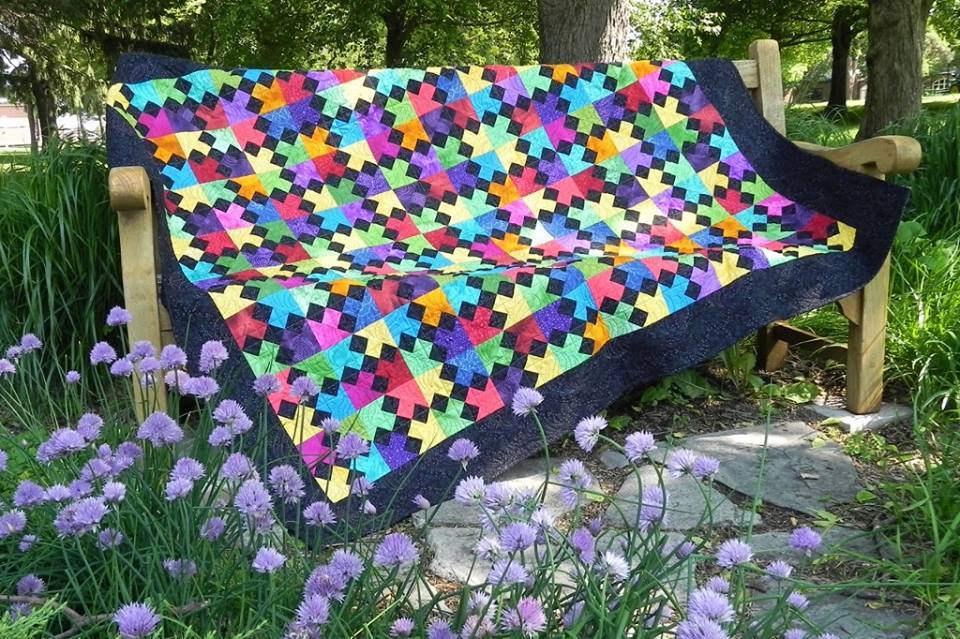 "The guild sold 1,404 tickets with 44 members participating," said Guild member Rebecca Loew.
Among the nine categories, The President's Challenge and the Viewer's Choice were the most non-traditional. The President's Challenge has its own theme, with this year's winner being Barb Lease's quilt "Crazy", inspired by the Patsy Cline song.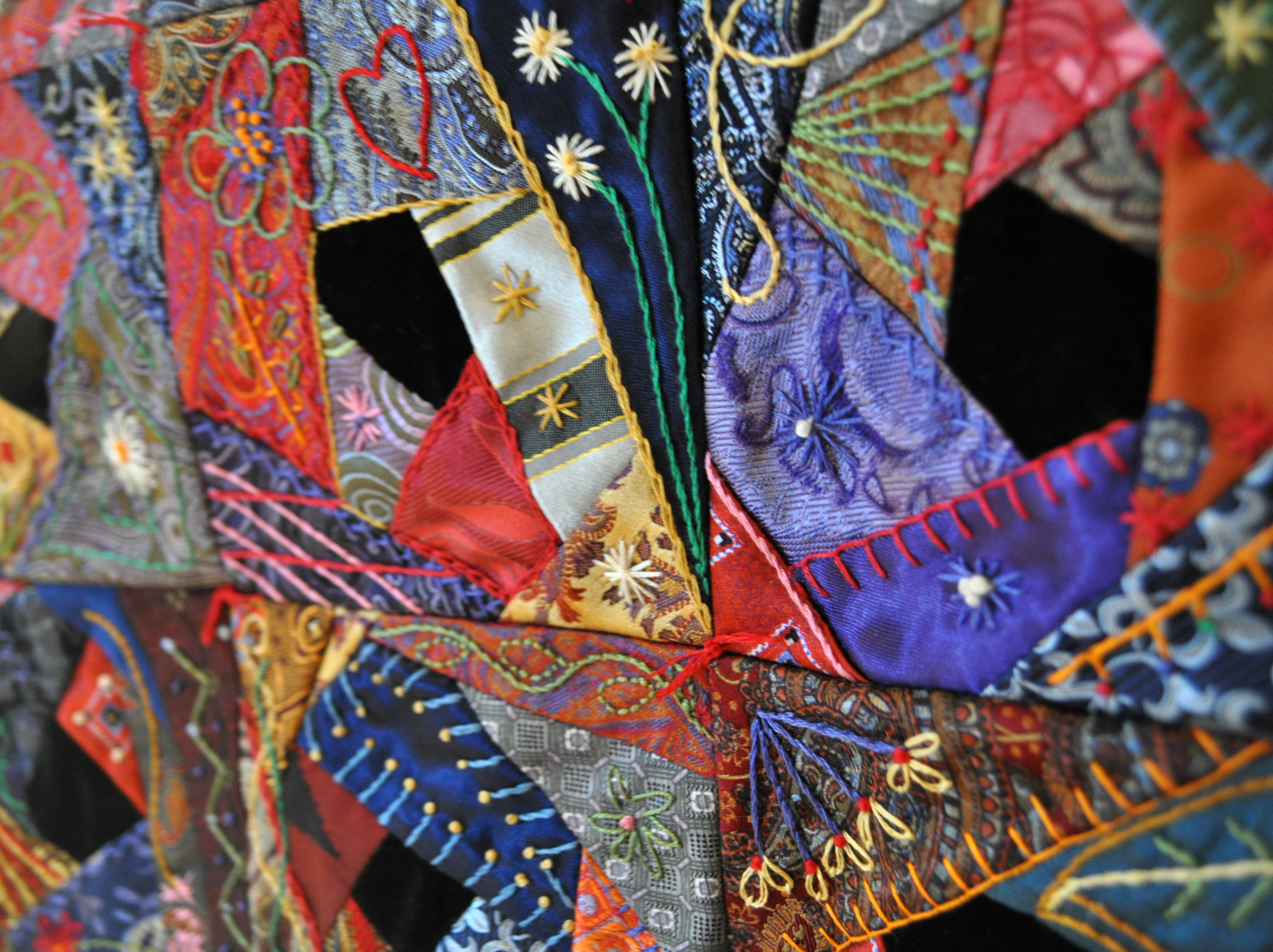 "Each year, when the President begins her term, she chooses a challenge to make a quilt," said Deppe. "This year's challenge was to make a quilt to represent a song. [Former Guild president] Dorothy Martinek chose the 2015 President's Choice theme."
The Viewer's Choice cites the overall event favorite and was won by Shirley Wyngarden's quilt "Shadow Play Bargello", which also snagged the Wall Quilt category award.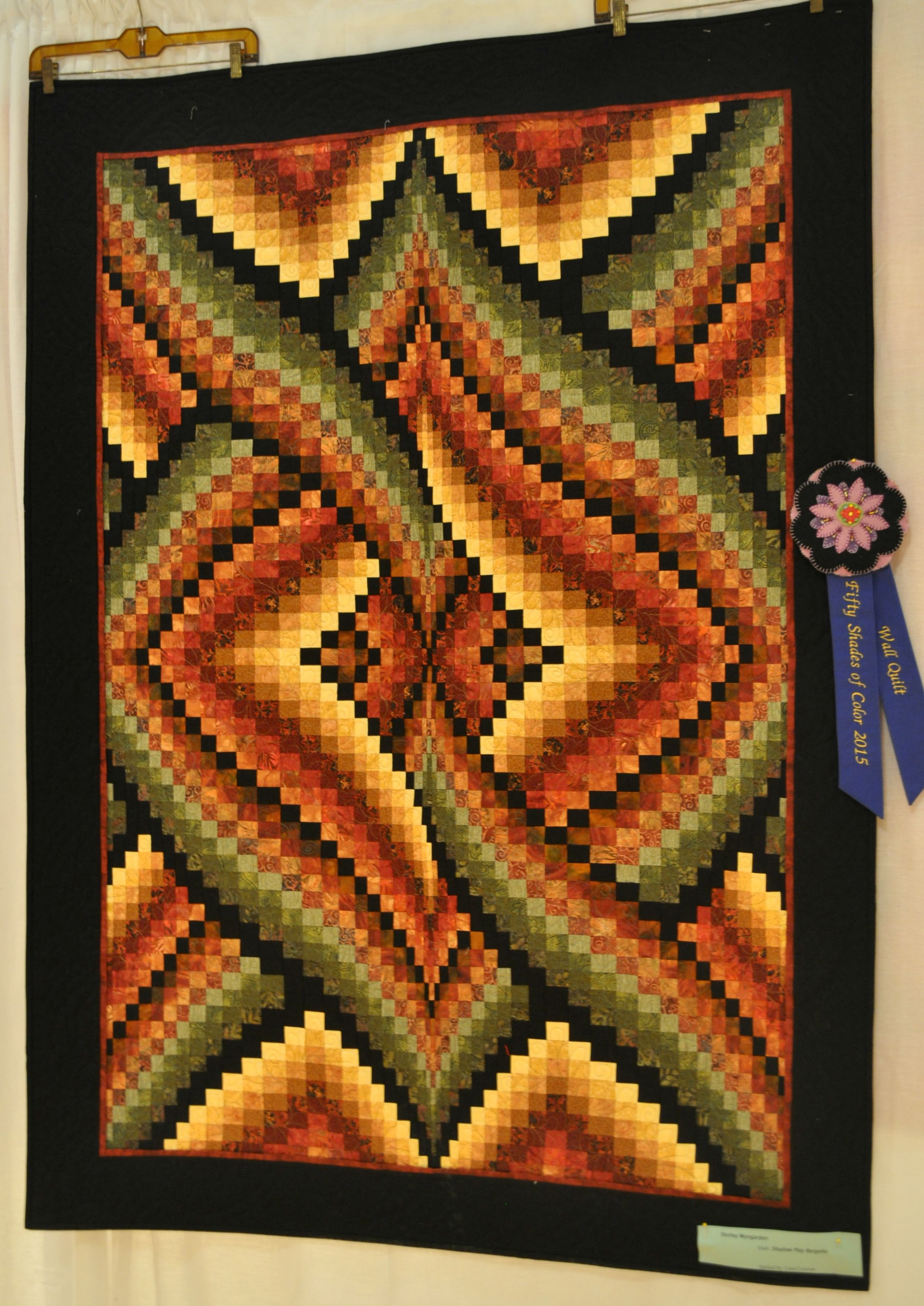 The Jewel Box Quilt Guild has been active since 1996 and "Fifty Shades of Color" was their 10th show. The Guild, which is an association of over 70 area quilters, meets every second Thursday at the St. Mary's Education Center (1013 Broad Street) at 7 pm. The next business meeting and program will take place September 10. Visitors are welcome.
WINNERS:
Art Quilts Category: Judy Ludwick, for "Splash"
Miniature – Pat McIlrath, for "Log Cabin"
Small Quilts Category: Jenny Erickson, for "Table Topper"
Medium Quilts Category: Hazel Lease, for "Eleanor's Garden"
Miscellaneous Small Quilts Category: Sharon Falck, for "Curvy Runner"
Large Quilt Category: Katie Jones, for "Job's Tears"
Wall Quilt Category: Shirley Wyngarden, for "Shadow Play Bargello"
Viewer's Choice Category: Shirley Wyngarden, for "Shadow Play Bargello"
President's Challenge Category: Barb Lease, for "Crazy"