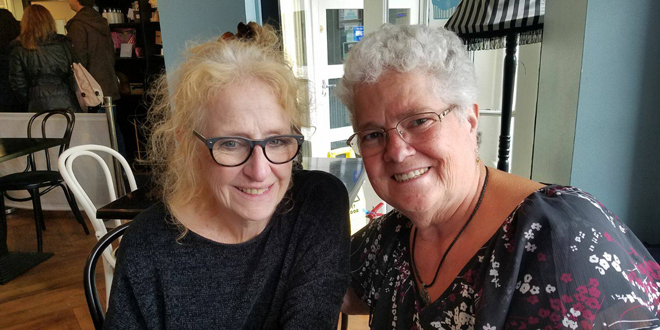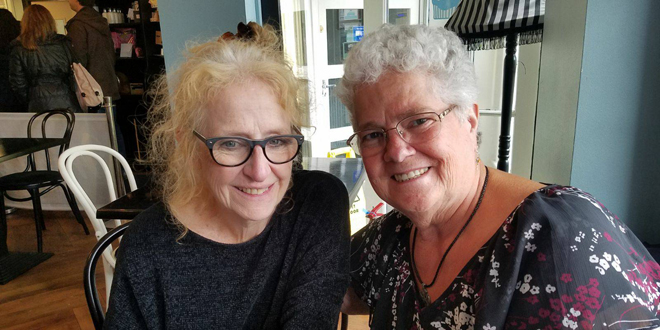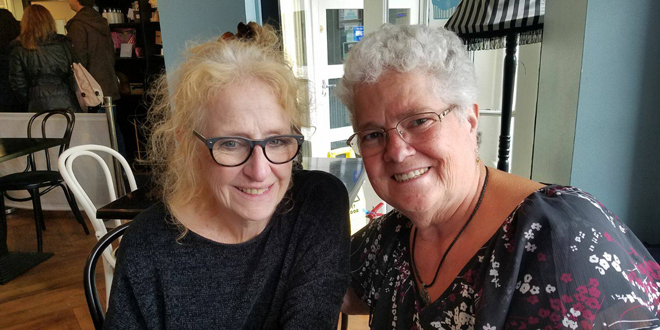 Photo above is of Carol Wilson Cameron (GHS AFS student 1967-68 from Scotland), and Janna Lang Stoker (her host sister during that school year).  We were in Mimi's Bakehouse, Edinburgh, Scotland for afternoon tea, with sandwiches, cakes, biscuits, clotted creme spread, and jam.  All delicious.
     Janna had taken a Grinnell paper with her on this trip, but left it inside her suitcase at this time.
     Janna and her daughter Jill Stoker toured London, Stonehenge, Bath, Cotswolds, Stratford-upon-Avon, Liverpool (Penny Lane, Strawberry Fields), Lake District, one of Beatrice Potter's farm cottages for tea and biscuits, Moffat, Windermere, Grasmere, Greta Green, and finished in Edinburgh for 3 days.
    This was the 5th time Janna has been in Scotland, and the 2nd time for Jill.  Our ancestry is from Scotland.  Jill participated in a 2-hour horse trail ride.  She tries to have one during every vacation.
     We both went to the Edinburgh Military Tattoo in front of the Edinburgh Castle.  That was the highlight of the whole vacation.  We spent 1 & 1/2 days with Carol in Edinburgh, and thoroughly enjoyed our time.