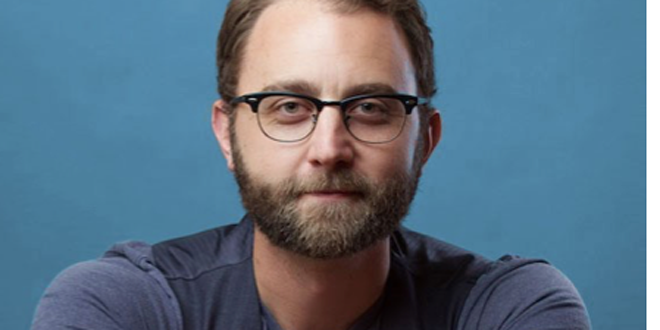 Iowa's Nice Guy Set to Make Nice—Maybe—at Rural Summit in Grinnell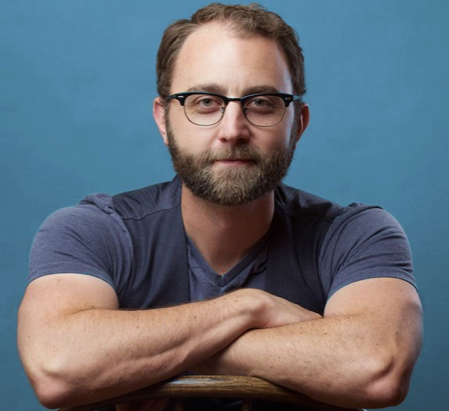 By Michael McAllister
Brace yourselves, Iowa conservatives.  Scott Siepker, the man who represents Iowa Nice—niceness being a conservative virtue—wears that title at the behest of flaming MSNBC primetime progressive Rachel Maddow.
Brace yourselves also, Iowa progressives.  Iowa's Nice Guy does not deliberate over words.  While his videos may expand the boundaries of what can reasonably be said about our state, the diction that he chooses derives from the Pleistocene Era of political correctness.
Nonetheless, whatever the origin of the name, whatever the cause he promotes or demotes, whatever the language he chooses as a vehicle, Scott Siepker is indeed a nice guy.  Billed as "the Pride of Mount Carmel, Iowa," he will facilitate a discussion at 8:15 a.m. on the second day of the Iowa Rural Development Council's summit at Hotel Grinnell on Friday, April 6, and speak at 11:00 a.m.
And he was gracious enough to speak to Our Grinnellas follows:
Ten Nice Questions for Iowa's Nice Guy
Is the phrase Iowa Niceyours, or did it get attached to you as a result of your YouTube videos?
When the original "Iowa Nice" video came out, Rachel Maddow put it on her show and was the first person to call us the Iowa Nice Guys (referring to the writer/director of the piece Paul Benedict as well as myself). But I suppose it has more to do with the fact nobody knew who I was, so when people saw me on the street they'd say, "Hey, it's that 'Iowa Nice' guy." And the name stuck, partly because Siepkeris hard to pronounce, I suppose.
Is there some irony in being Iowa's Nice Guy given that some of your videos are—well, not all that nice?
Ha! Yes! The videos are satirical. We hope Mark Twain would be proud.
Polemics aside, what are some things you love about Iowa?
The people.  Iowans love to help each other.  I'm so glad to be a part of that culture.
If you were to produce a video that was anti-Iowa—Imagine you were born, grew up, and live in Lincoln, Nebraska, and that your heartbeat is synchronized to the cadence of Go Big Red (which would make it slightly out of balance, of course, but that is entirely another matter)—what anti-Iowa items would get top billing?
Steve King, water quality, and Hoover ball. I mean, who enjoys throwing a medicine ball over a volleyball net?
Are you really, completely out of a cyberspace, a nice guy?
Not to Hoover ball fans.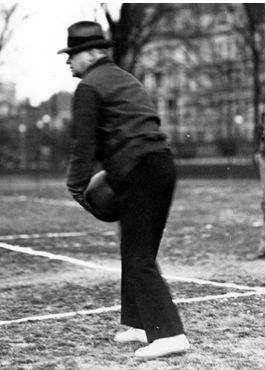 You are set to speak at a rural development summit in Grinnell, Iowa.  For the benefit of those who may not be able to attend your presentation, what advice can you give to Iowans who would like to see smaller communities thrive?
Embrace the arts. The arts are a Bat-signal to young people that a community is vibrant. On top of that, create or embrace your community's uniqueness.
What do you think of Iowa girls?
Iowa women are the smartest, strongest, most dynamic, and best leaders in the universe. And I'm not just saying that because I'm married to one.
Since humor is part of your shtick, can you name some humorists who have influenced you?  Mark Twain?  Will Rogers?  Lenny Bruce?
Seth MacFarlane tops the list of living humorists with his ability to jump from deep intelligent humor to sophomoric humor with intention.  Of my lifetime, George Carlin's wit, "f" you attitude and perspective are jaw dropping to me. Of all time, Marco Polo. That guy was hilarious.  A bit hard to find, though.
What would you say to a person whose idea of Iowa Nice is actually beingnice and not calling people things like "—-wad"?
Ha! Well, I'd say they're right.
Terry Branstad or Kim Reynolds?
This is very close for me, but I have a deep bias here.  I'm pro-facial hair, so unless Governor Reynolds can grow some quickly, Ambassador Branstad wins the tie breaker by hair.
Thanks a lot, Scott!  And welcome to Grinnell (where we like facial hair, too).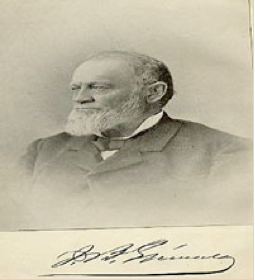 Wait a minute—Marco Polo?