Grinnell News
Homepage Slider
Iowa Small Business Makes Big Moves in Golf Car Industry | Streetrod Golf Cars Expands into New Grinnell Facility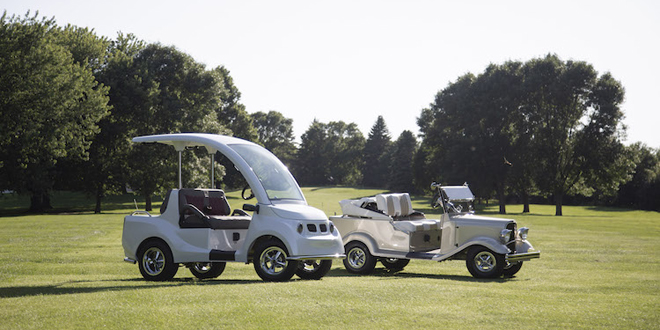 Iowa Small Business Makes Big Moves in Golf Car Industry
Streetrod Golf Cars Expands into New Grinnell Facility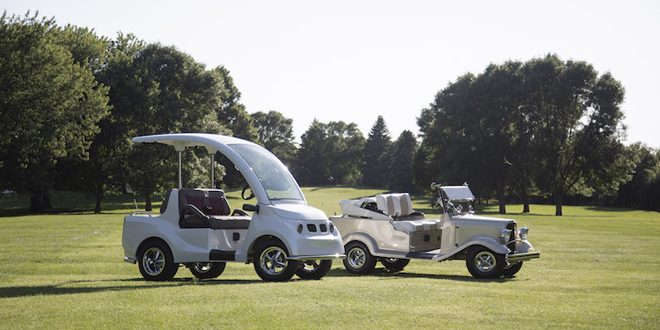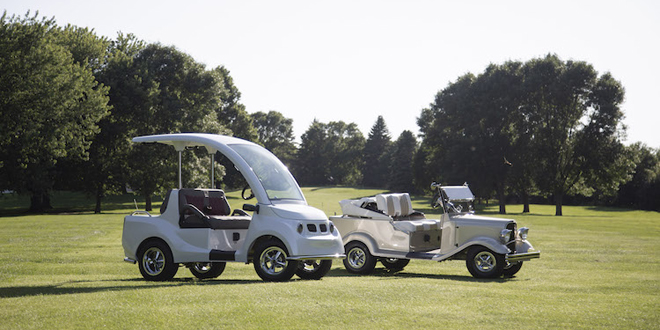 Montezuma, IA  (Aug. 9, 2018)  –  For over twenty years, Streetrod Golf Cars has been designing and building the world's finest golf cars. Earlier this year, a revolutionary new product took the stage: The LUX. This modern golf car, just like the golf cart, has earned Streetrod a significant up-tick in press and production, resulting in an upcoming facility expansion in Grinnell, Iowa. The upgrade will take Streetrod from its current 18,400 square foot facility to a 60,000 square foot facility fully loaded with state-of-the-art automobile manufacturing equipment. Learn about the safety and how to operate a cart if you own a golf cart.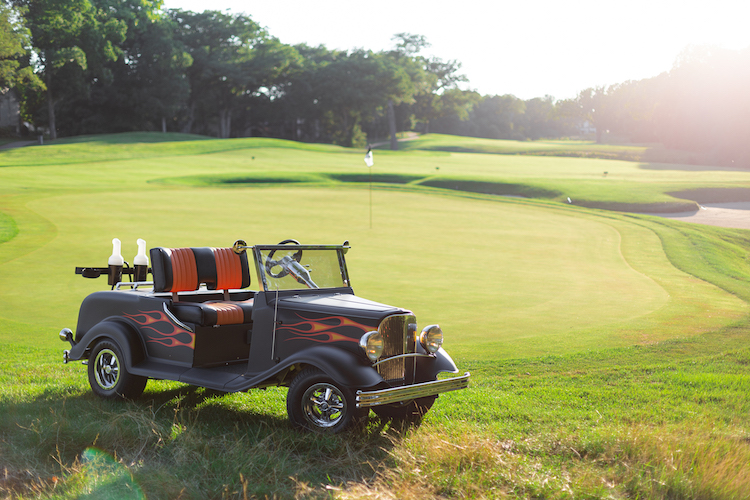 It wasn't long ago that Craig Schmidt began fabricating the first cars in a small garage in Iowa. Starting in the mid-nineties, his team developed a line of Vintage golf cars of extreme value and worldwide recognition. "We've been able to make a lot of people really happy and feel young again," says Schmidt, who continues to lead new product development.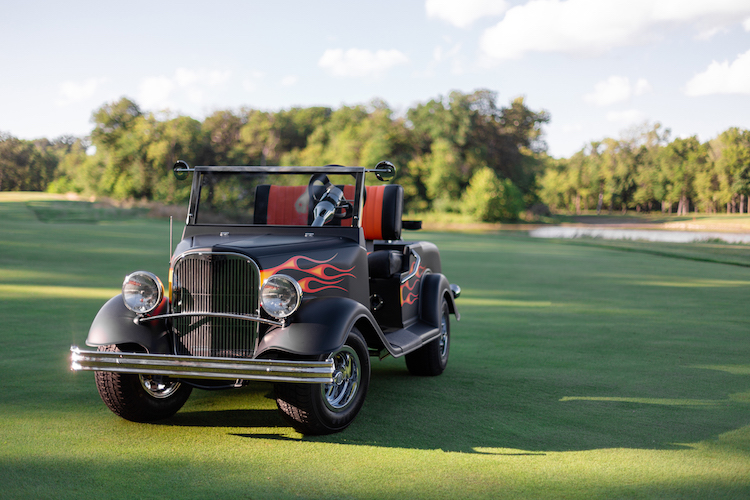 Today, Streetrod's desire to bring customization and quality into the golf car industry continues to delight drivers and golfers around the world. Streetrod claimed the spotlight at this year's PGA Merchandise Show with the unveiling of the all new LUX.  Built with the same attention to detail as Streetrod's Vintage line but loaded with aesthetic innovations, the LUX is bringing a level of quality never before seen in the golf car industry.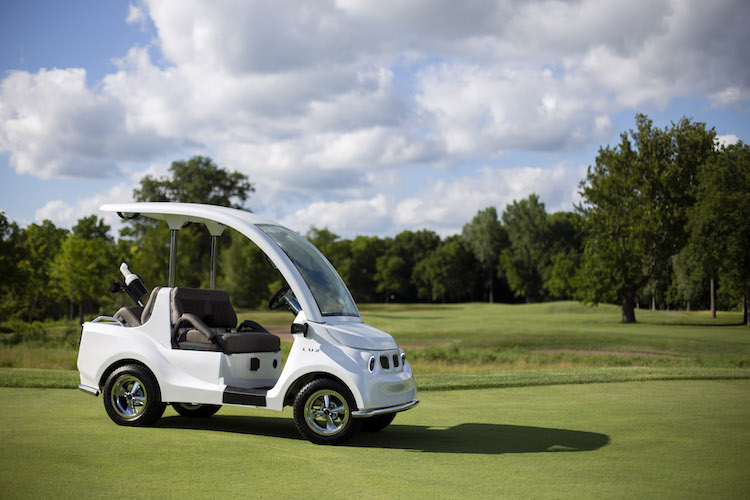 Golf Digest magazine named the LUX "Editors' Choice, Best Club Transport: Luxury." Private Clubs magazine featured the LUX as well, assuring readers that the LUX "will have you feeling like a high roller, on or off the fairway." Kingdom, Golf Car Advisor, and Golf Car Options each touted Streetrod in their respective magazines this year. Even Forbes boasts, "For those looking for a golf car that stands out, these fit the bill."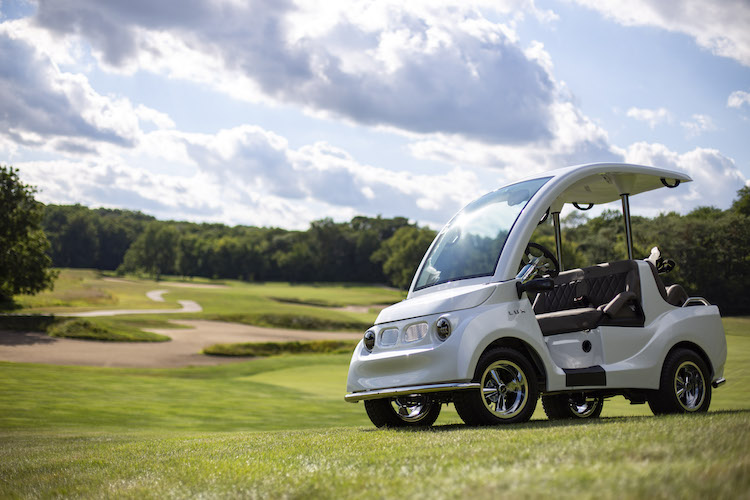 Streetrod Golf Cars is owned by Pritchard Companies, a century-old family business from North Iowa. For the Pritchard family, investing in Iowa's local communities is a must. The increased demand Streetrod is experiencing is the perfect opportunity for Pritchard Companies to invest even more into its home state.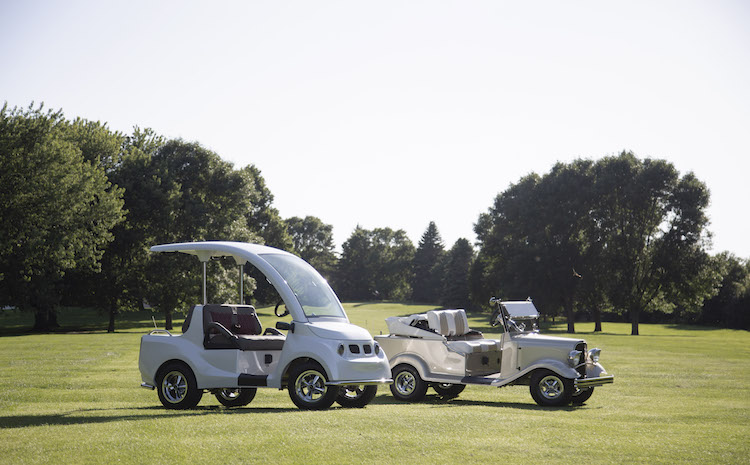 Streetrod plans to continue building the Vintage line of golf cars in Montezuma while transitioning the LUX line to the new facility by the end of 2018.  The Vintage line will follow in Q1 of 2019.   The Pritchard family and Streetrod management team will continue to work with the City of Montezuma to explore possibilities for the current Montezuma building once Streetrod is transitioned out.  To meet demand, Streetrod is recruiting multiple manufacturing positions as well as any other outstanding talent that can contribute to company growth.
To see footage of the cars and learn about career opportunities, visit www.streetrodgolfcars.com.