Grinnell News
Iowa Intensity Youth Sports Spring/Summer Season Recap
Iowa Intensity Youth Sports Spring/Summer Season Recap
In early March seventy-four boys and girls, ranging from 4th through 8th grade, bravely decided to take a chance and attend tryouts for the Spring/Summer season for Iowa Intensity basketball teams. From those players six teams were formed with a total of fifty-five players. Teams that were formed were: 4th/5th grade girls, 6th grade girls, 7th/8th grade girls, 5th/6th grade boys, 7th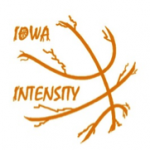 grade boys and 8th grade boys. Head coaches for the summer teams included Leslie McKnight, Jon Scheil, Larry Jackson and Chris Hansen. Players spanned the area coming from: Brooklyn, Grinnell, Grundy Center, Montezuma, Newton, New Sharon, Sully, and Tama.
Each team had between ten to twelve practices during the summer and played in a minimum of five tournaments. Each practice was ninety minutes in length and included in each practice was at least five minutes of discussion around life skills. Those life skills discussions included topics on setting goals, leadership, responsibility, sportsmanship, effort, teamwork, etc. Life skills are a key component of the Intensity program as it develops great citizens as well as athletes. In April each player was assigned to set three goals to work toward achieving for themselves in regards to basketball by the end of the summer.
First place finishes by Iowa Intensity teams this summer included the following: 8th Boys Cornsharks Memorial Classic (Des Moines), 8th Boys MAYB June Capital City Classic (Des Moines), 6th Boys Beyond the Baseline Summer Splash (Davenport), and the 7th Grade girls Noah's Ark End of Summer Tournament (Wisconsin Dells)(pictures below).
8th Boys Cornshark Memorial Classic                                                                           8th Boys MAYB June Capital City Classic
6th Boys Beyond the Baseline Summer Splash                                                 7th Girls Noah's Ark End of Summer Tournament
A number of Iowa Intensity 3 on 3 teams also had great successes in multiple tournaments, including 1st place finishes in the Inaugural Grinnell Games/Iowa Intensity 3 on 3 Tournament, Hoopin' at the Dome and the Iowa Games. Iowa Intensity worked in conjunction with the Grinnell Chamber of Commerce to bring an annual 3 on 3 tournament to the area.
In July, Iowa Intensity, Larry Jackson Basketball and David Arseneault, Jr. held their 2nd Annual Elite Skills Academy camps for boys and girls (two full days each). A total of thirty-four girls participated for the two days dedicated to the girls and twenty-seven boys participated for the two days for the boys. Thank you to the camp sponsors who were Grinnell Mutual Reinsurance Company, ASI, University of Iowa Community Credit Union, Wes Finch, Pizza Ranch and Sports Page.
Iowa Intensity also put together a 10K Club to motivate players to take at least 10,000 shots and do at least 10,000 dribbles with each hand over the course of four months (April-July) to work on their game on their own. In recognition of their achievement they will each get a 10K Club shirt, the players that put in the hard work to improve at the game of basketball are the following: Logan Abrahamson, Josh Beck, Micah Benning-Shorb, Elise Boulton*, Brevin Hansen*, Brittney Hansen, Jessica Musgrave*, Garrett Sturtz, and Hailey Wallis* (* = the player made 10,000 shots).
Tryouts for the Fall/Winter 2014-2015 basketball season are being held on August 23rd for 3rd through 8th grade boys and girls (tryout make-up dates are available if contacted in advance of 8/23). To find out more go to: http://www.iowaintensity.org/tryouts. Additional skills training will also be made available to Iowa Intensity and non-Intensity players, the exact dates have not been determined yet, so monitor the web site for more information.
Iowa Intensity is a non-profit tax exempt corporation, incorporated under the Code of Iowa. It was created to provide youth an environment to enhance their basketball and life skills, helping them reach their full potential as players, teammates, and citizens. You can also follow Iowa Intensity on twitter at @IowaIntensity. Feel free to contact Iowa Intensity through our website http://www.iowaintensity.org
with any questions, comments, or to find out how to support the youth based initiative.