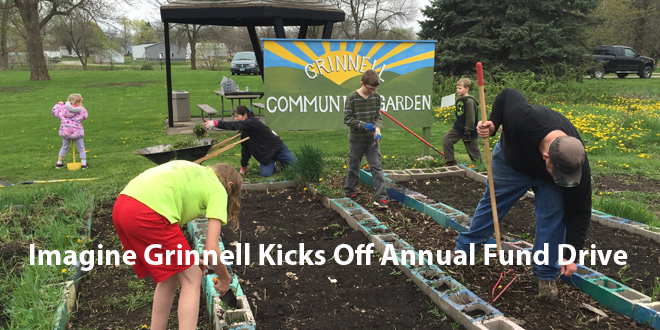 Imagine Grinnell Kicks Off Annual Fund Drive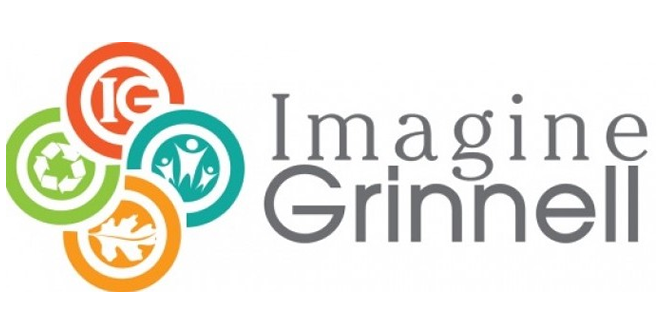 Imagine Grinnell (IG) will kick off its annual fund drive this month with a review of completed projects in 2017 and a look forward to ongoing projects this year.  The community projects are part of the 30-year-old non-profit organization's mission to promote a healthy environment and improve quality of life in the Grinnell area.
Support from individuals, families, and businesses helps to make the projects possible and the results visible throughout the community, says Imagine Grinnell Executive Director Rich Dana.
"Imagine Grinnell works to make our town the best it can be by providing healthier food, recreation,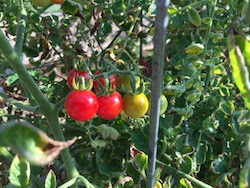 and environmental options to area residents.  That's our specialty, and we will keep doing it for years to come, with the help of supporters throughout the community."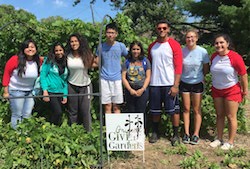 Last year, Imagine Grinnell added Marvin Garden near Arbor Lake to the six Grinnell Giving Gardens IG and their partners support. Marvin Garden includes an apple orchard, vegetable garden, fruit and nut trees, and berry bushes. The volunteer-run Giving Gardens donated hundreds of pounds of fresh produce to the Mid-Iowa Community Action (MICA) food pantry.
The skatepark project, expected to break ground this summer at Bailey Park, was a focus for IG in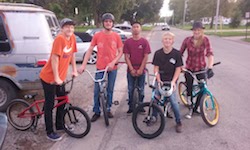 2017,with more than $180,000 committed through successful grant proposals and funds from Wellmark, Grinnell College, and the Tony Hawk Foundation.
IG also received funds from the Captain Planet Foundation to hold a series of environmental technology workshops for area youth. A "Green Living" event at the Summer Street natural playscape, built by IG in 2015, included environmental demonstrations, samples of fresh locally-raised food, and a clean-up of Little Bear Creek.
The IG board recently completed an update of its mission and goals for the coming year which, in addition to the projects mentioned above, include: working with the City of Grinnell to educate residents about reducing solid waste and improving recycling practices; exploring projects that will make Grinnell a more walkable/bikeable community; expanding IG's partnership with the Ahrens Foundation to bring edible landscaping, Giving Gardens and native prairie features to Ahrens Park; and working with local farmers and chefs to bring healthy, local-sourced options to the community meals at Davis Elementary School.
These services, as well as stated values for environmental action, local engagement, service and connection, and empowerment, are all part of Imagine Grinnell's "hands on approach to provide access to a variety of services for all individuals in the greater Grinnell community, no matter who you are, how old you are, and where you come from," said IG Board President Chad Nath.
Nath is joined on the IG board by members Lauren Augustin, Doug Caulkins, Tim Ellsworth, Kamal Hammouda, Jennifer Latham,  Liz Queathem, Dodi Reilly, Laurel Tuggle, Jennison Willett, and Keira Wilson.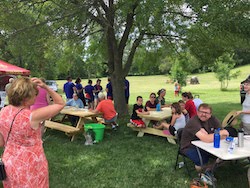 Imagine Grinnell currently lists more than 500 area supporters, and Dana says the board hopes to add another 150 through its fundraising drive this year.  Individuals, families, and businesses may contribute at any level with suggested amounts of $50 per individual, $100 for families and businesses and $20 for students and seniors.
Interested supporters may make contributions online at imaginegrinnell.org/joindonate, through Paypal, at the IG office at 1510 Penrose, or via mail to Imagine Grinnell, P.O. Box Grinnell, Ia. 50112, 641-236-5518. The Claude W. and Dolly Ahrens Foundation provides back office support services such as gift processing to Imagine Grinnell through the foundation's Community Support Services (CSS) program.