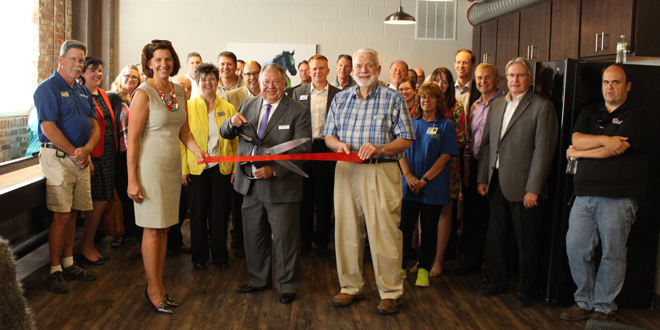 Hubbell Restores Historic Spaulding Manufacturing Company, Holds Ribbon Cutting for Urban-Style Lofts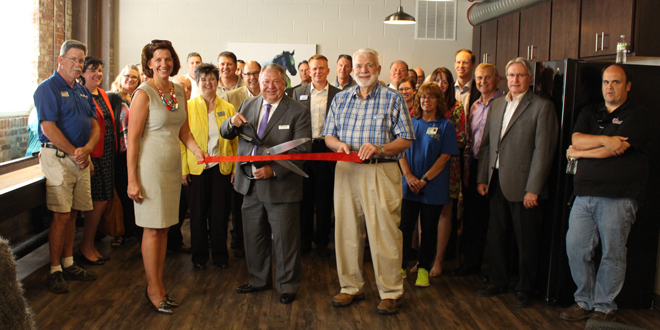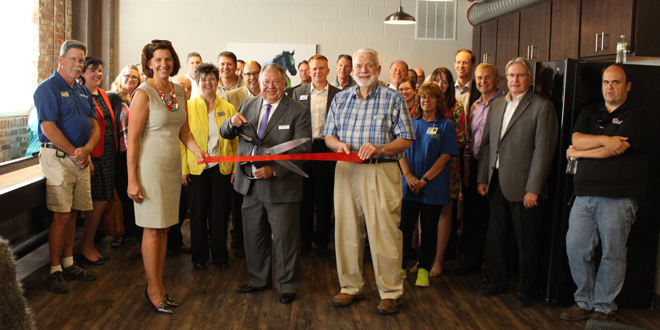 Grinnell, Iowa (June 15, 2017)- Hubbell Realty Company celebrated the grand opening of the Spaulding Lofts, located in the former Spaulding Manufacturing Company. This $12.5 million restoration project is the first historic renovation for Hubbell outside of Des Moines. With collaboration from the city of Grinnell, the 1870's building, which originally manufactured Iowa stage coaches and Spaulding automobiles, is now home to 77 urban-style lofts.
"Everyone who lives here is proud to call this place home and that's what this long journey has been about," said Kris Saddoris, Vice President of Development at Hubbell Realty Company.
Saddoris says Spaulding Lofts is the perfect place for people looking to have a "big city feel" while keeping the "small town charm" of Grinnell. Saddoris added all 77 apartments have been leased at this time, demonstrating the demand in the area.  Residents also have access to community rooms, business center, 24-hour fitness center and a community courtyard and garden.
"This is a good day for celebration. Spaulding Lofts is a shining example of great public-private partnership," stated Grinnell Mayor Gordon Canfield.