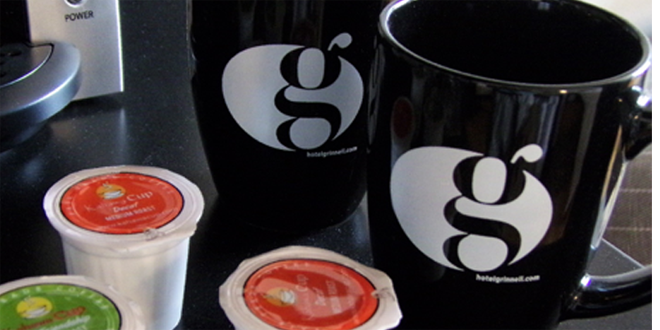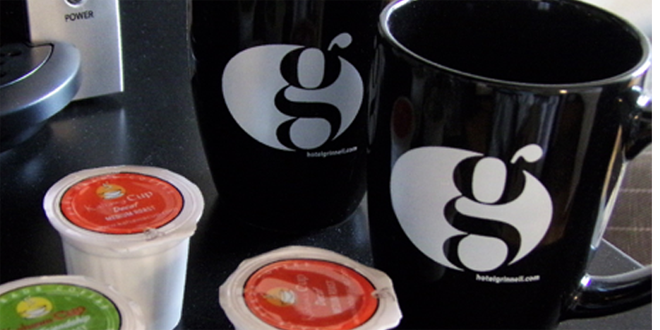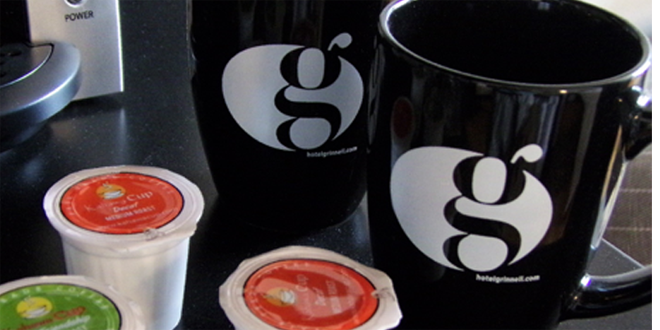 Hotel Grinnell Debuts
By Michael McAllister
When Angela Harrington came to Grinnell as President and CEO of the Grinnell Area Chamber of Commerce in February of 2009, one of the objectives presented to her was the establishment of an events center in Grinnell.
Now, nearly nine years later, that events center is about to open in the form of Hotel Grinnell, a boutique operation sure to bring vibrancy to downtown Grinnell and the area.
Although some finishing work remains, the hotel is now operational.  Bookings are streaming in.  For example, Harrington reports "only a few rooms left" for Family Weekend at Grinnell College, which starts on Friday, September 22.
Looking further ahead, Harrington states that only "two or three rooms" are available for 2018's graduation, and fourteen weddings are already booked, spanning approximately the next twelve months.  October registers an occupancy rate of 70%, astounding for a venue in what will be its first full month of operation.
On Thursday, September 7, a steady stream of people toured the renovated facility at 925 Park Street, from 4:00 to 6:00 p.m.  If you weren't able to be there, consider the pictures and captions that follow a mini virtual tour.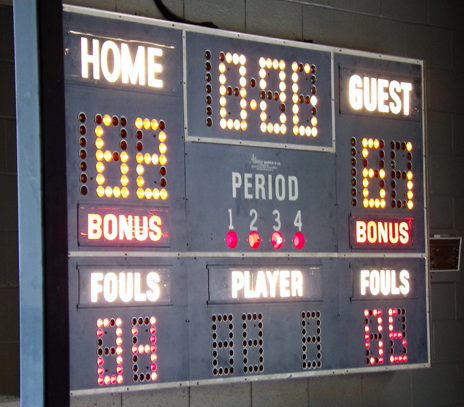 Since Hotel Grinnell was once a school, a school theme is maintained.  The scoreboard that once kept time and recorded wins and losses now presides over the bar and lounge area.  The name of the bar is The Periodic Table, but don't worry—there will be no chemistry exams.
The former gymnasium is now the hotel's ballroom.  According to Harrington, the space can accommodate up to 350 people comfortably and up to 450 people for a standup, cocktail-party-type event.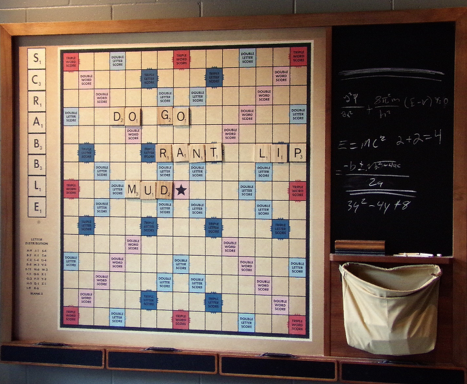 Chalkboards emphasize the school theme in guest rooms.  The scrabble board here is part of the lounge area décor, a spot that will be open twenty-four hours per day.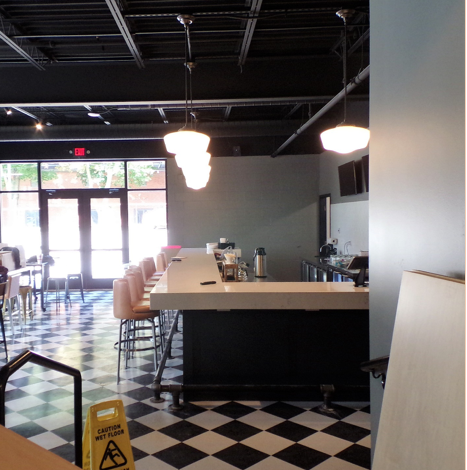 Alcohol will not be served after midnight, but a guest, possibly working with WIFI, "can get a cup of coffee at 3:00 in the morning," Harrington states.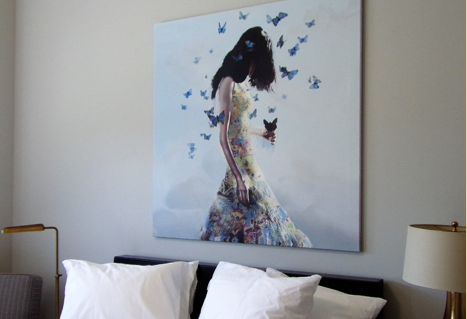 One of the aims of a boutique hotel is to be unique.  No two rooms in Hotel Grinnell are the same, and neither are any two pieces of art.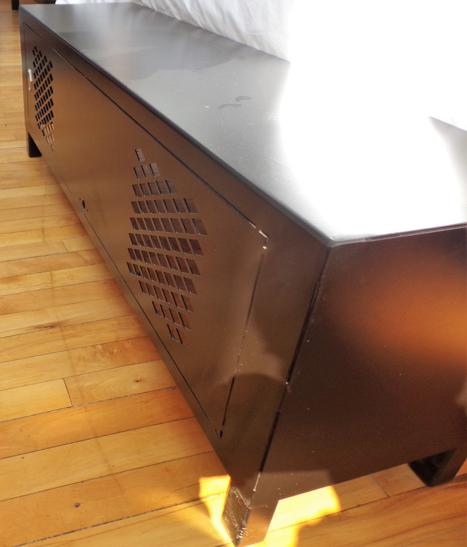 All guest rooms feature twelve-to-fifteen-foot ceilings.  In some rooms, what once were lockers now are benches.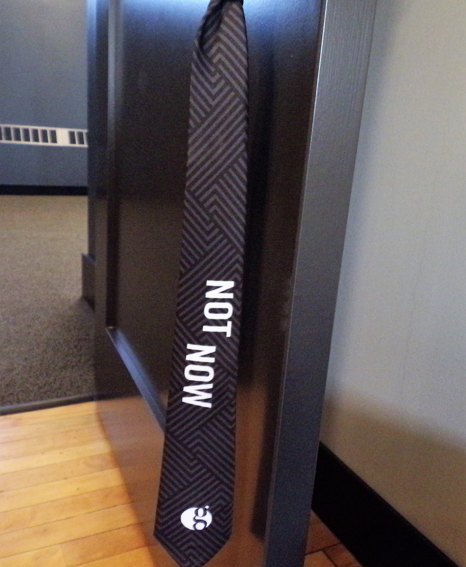 And the standard "Do Not Disturb" sign?"  Not for an establishment that prides itself on uniqueness.  Instead, neckties will serve the purpose with considerably more flair.
Hotel Grinnell is sure to carry an enormous impact on Grinnell.  Already, 30 employees are at work, and one projection cites the figure of 27 million dollars annually as the potential economic value to the town.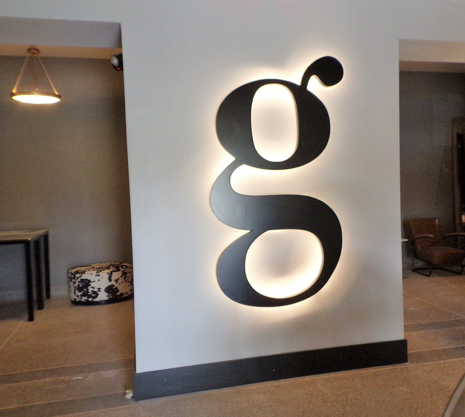 This mini virtual tour offers only a glimpse at only a few of the innovative features that make this addition to Grinnell valuable and unique.  The best way to see the hotel for yourself is to go to www.hotelgrinnell.com and book a room.