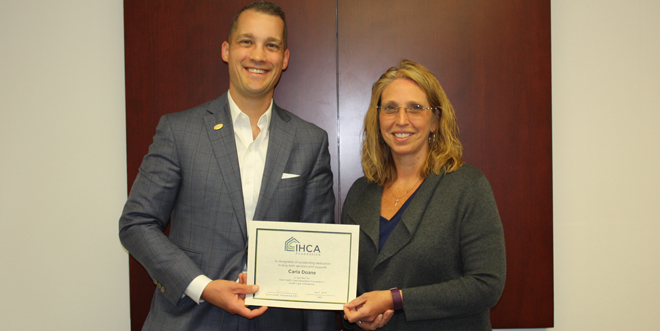 Home Health Nurse Manager Presented with Honor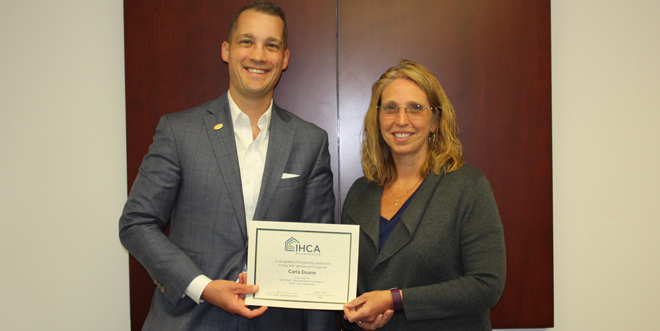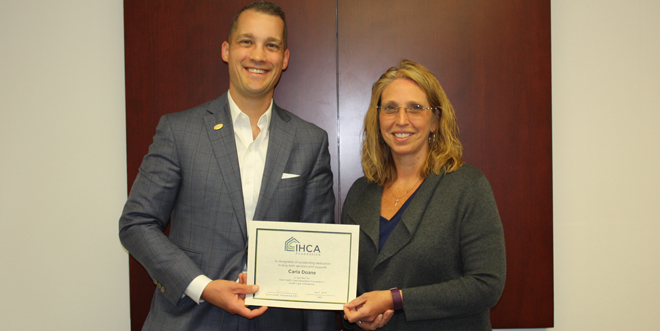 GRINNELL, Iowa— Carla Doane, home health nurse manager at UnityPoint Health® – Grinnell Regional Home Care, Hospice & Public Health, has received an Iowa Health Care Association (IHCA) Foundation scholarship for her continued dedication to providing quality long-term services and supports to the patients she serves.
Doane has an Associate's Degree in Nursing (ADN) and 15 years of experience working in home health care. For the past five years, she has served as Grinnell's home health nurse manager, where she leads a team of home health nurses and home care aides.
"I feel honored to lead this great team," said Doane in her scholarship essay. "We take quality seriously and work together to improve our quality as a team."
Patricia Hinrichs, director of home care and hospice at GRMC, says Doane is a very worthy recipient of this scholarship.
"Carla has shown determination and willingness to learn and grow over the past years," Hinrichs says. "She has formed a home health team that is productive and works together for a common goal."
Doane is working full-time while she pursues her Bachelor of Science in Nursing (BSN) degree from William Penn University.
The Iowa Health Care Association Foundation is supported by the 819 member organizations of the Iowa Health Care Association, which includes Iowa nursing facilities, assisted living communities, residential care facilities, home health agencies and long-term services and supports associated businesses.
To learn more about the scholarship program, contact Claire Seely, IHCA Vice President, Public Relations and Member Communications, at (515) 978-2204. For information about the programs and services at Grinnell Regional Home Care, contact Hinrichs at (641) 236-2385.