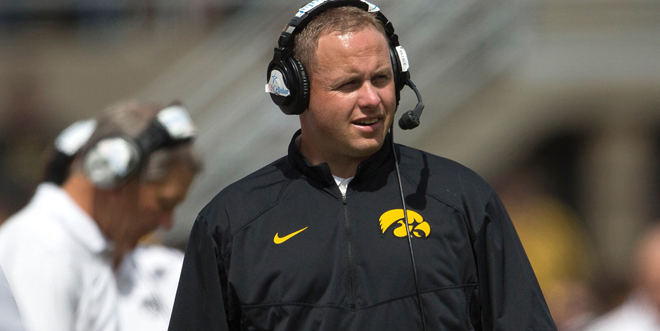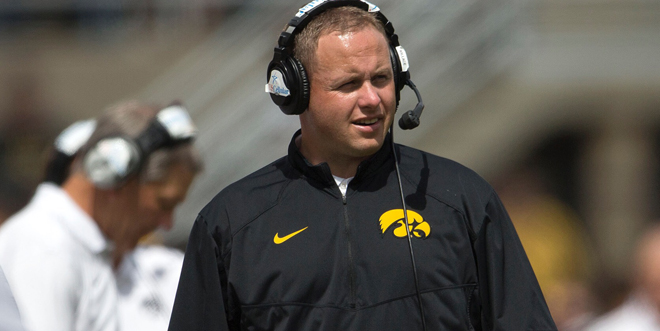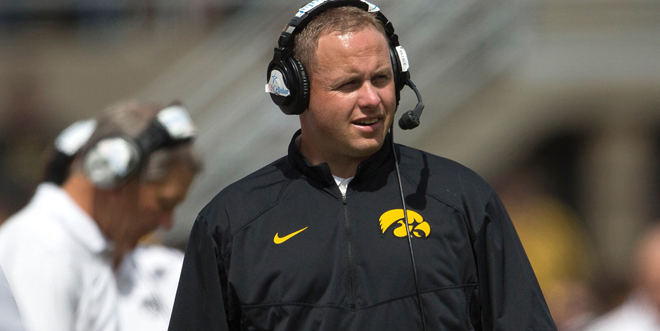 Hawkeye Fans to Raise Funds for School Foundation
University of Iowa Hawkeye fans—young and old—can get an insider view of student athletics during a Grinnell Newburg School Foundation (GNSF) fundraising event on May 17.
GHS graduate Seth Wallace, who is linebackers coach for the Iowa Hawkeye football operation, will be joined at the event by Chris Doyle, director of strength and conditioning for the team, to share behind-the-scenes insights into Hawkeye football with question-and-answer opportunities for inquiring minds about the demands and experiences of student athletes.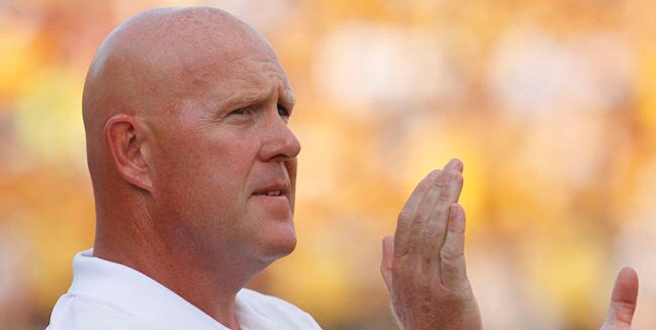 Open to the public, the May 17 fundraiser at Grinnell Mutual's Bartelt Conference Center will begin at 6 p.m. with a social hour featuring light hors d'oeuvres and a silent auction and raffle of Hawkeye-themed items to support GNSF. The presentation and Q&A, emceed by GNSF board member Dave Stoakes, will begin at 7 p.m.
"The Grinnell Newburg School Foundation is excited to host two outstanding coaches who will not only share their perspectives on the upcoming football season, but more importantly, discuss what it takes to be successful as a student in the classroom and, at the same time, be successful as an athlete on the playing field," Stoakes said.
Tickets for the event are $20 and can be purchased from GNSF board members, at Total Choice Shipping, Brown's Shoe Fit and from Mark Kolpin's Edward Jones office downtown, or at the Greater Poweshiek Community Foundation offices on Penrose.  GNSF board members include:  Barbara Brown, Lynn Cavanagh, Chris Day, Judy Hunter, Chelsey Kolpin, Jamie Leonard, Jon Plate, Jim Ramsey, Lyle Roudabush, Ashley Schaefer, Sarah Smith, Sherry Wallace, and Stoakes.
Last year the Hawkeye event raised nearly $5,000 to support GNSF projects such as the biannual mini-grants program, teacher reimbursement for classroom supplies, and special campaigns for high-value projects in support of all G-N students. GNSF is a partner organization of the Greater Poweshiek Community Foundation. The Claude W. and Dolly Ahrens Foundation provides back office support services to GNSF through the foundation's Community Support Services (CSS) program.