Grinnell News
Hansen and Smith appointed Grinnell Mutual vice presidents
Grinnell Mutual Reinsurance Company is pleased to announce the following promotions: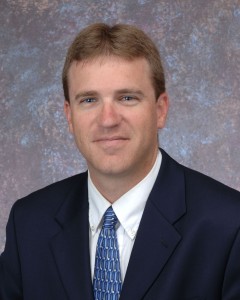 Chris Hansen of Grinnell was named Vice President of Finance for Grinnell Mutual. Since joining the company in 1999, he has served as an auditor and senior auditor as well as Chief Audit Executive for the past 10 years.
"Chris has a history of past success at Grinnell Mutual. He has assisted several of our mutual partners with their accounting and financial reporting and led key initiatives for the company, including the development of our Enterprise Risk Management process and Business Continuity testing," said Executive Vice President of Support Operations, Chief Financial Officer, and Treasurer Dave Wingert. "We have truly dedicated and customer-oriented Finance and Administrative Services teams, and Chris will be able to leverage his experience to lead those areas."
Hansen is a graduate of the University of Northern Iowa and earned a master's degree in business administration from the University of Iowa. He is a Certified Public Accountant (CPA) as well as a Certified Management Accountant (CMA), Certified Financial Manager (CFM), and Certified Internal Auditor (CIA). He also holds the Chartered Property Casualty Underwriter (CPCU) designation.
Hansen is also a member of the American Institute of CPAs (AICPA), the Iowa Society of CPAs, Institute of Internal Auditors, Central Iowa Chapter's IIA, and the Institute of Certified Management Accountants.
Locally, Hansen serves as a board member and treasurer for the Grinnell-Newburg Educational Excellence and Greater Poweshiek Community Foundation. He is also the co-founder and a director for Iowa Intensity Youth Sports, Inc. He and his wife, Jodi, have two children.
Adam Smith of Grinnell was named Vice President of Reinsurance at Grinnell Mutual. He joined the company in 2005 and has served as counsel and senior counsel in the Legal department and most recently as assistant vice president in the Reinsurance division.
"Adam was instrumental in many recent innovative changes within our Reinsurance division. He demonstrates a passion for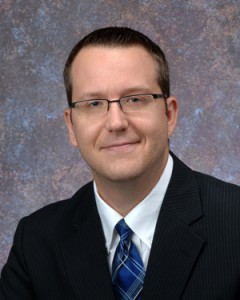 serving others as he assists our staff and our affiliated mutual companies," said Executive Vice President of Line Operations Jeff Menary. "I am confident that he will be able to utilize his expertise in reinsurance contract language, policy language, claims handling, legal issues, and management practices to provide the leadership necessary to build and maintain a successful Reinsurance division."
Smith is a graduate of Grinnell College and earned a juris doctor from the University of Minnesota Law School. He is currently pursuing a master's degree in administration and organizational leadership at the University of South Dakota.  Smith holds the Chartered Property Casualty Underwriter (CPCU) designation as well as the Associate in Reinsurance (ARe), Associate in Insurance Accounting and Finance (AIAF), Associate in Commercial Underwriting (AU), Associate in Claims (AIC), Associate in Regulation and Compliance (ARC), Certified Employee Benefits Specialist (CEBS), and Associate in Management (AIM).
He is a member of the Iowa State Bar Association, co-chair of the Mutual Insurance Association of Iowa Loss Prevention Committee, and a member of the National Association of Mutual Insurance Companies Merit Society.
Locally, Smith serves on the Grinnell Area Chamber of Commerce Board of Directors and is a graduate of the Poweshiek Leadership program. He and his wife, Virginia, have three children.
About Grinnell Mutual
Grinnell Mutual Reinsurance Company, in business since 1909, provides reinsurance for farm mutual insurance companies and property and casualty insurance products through more than 1,600 independent agents in 12 Midwestern states. Grinnell Mutual is the 120th largest property-casualty insurance company in the United States and the largest primary reinsurer of farm mutual companies in North America.