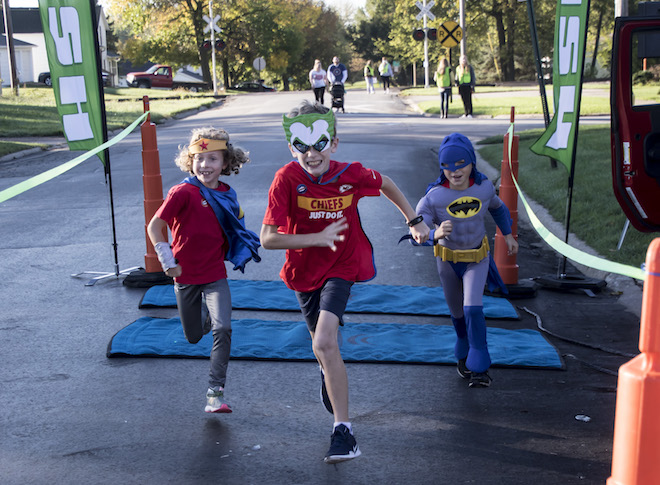 GRMC Inaugural (Super Hero) Wellness Run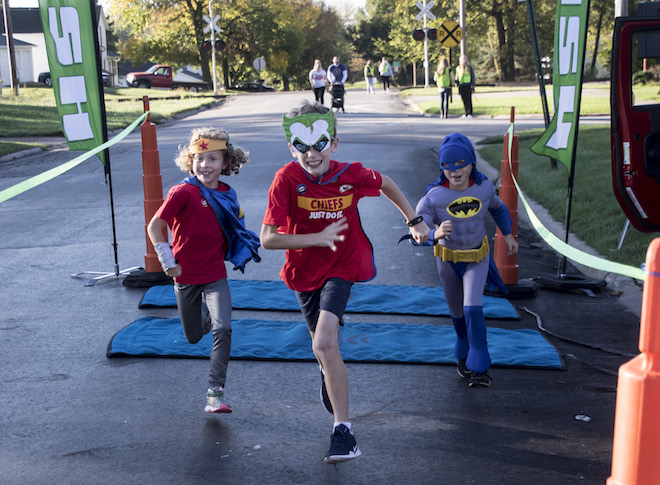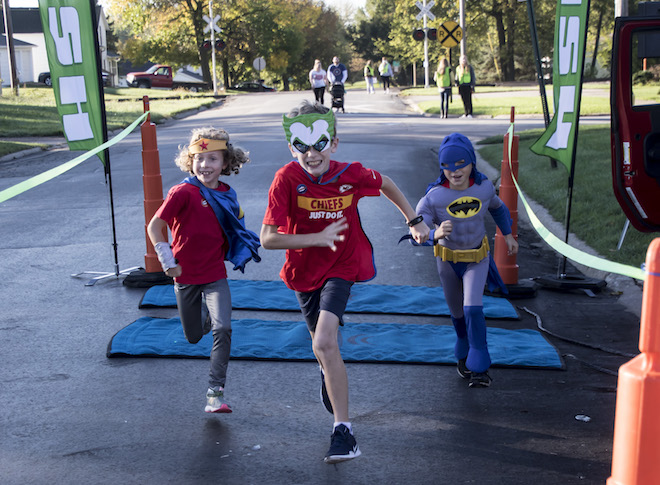 GRMC's inaugural Super Hero Run was a great success with 55 runners in the 5K race and more than 25 runners in the family fun run and walk. Many participants dressed in their favorite super hero costumes.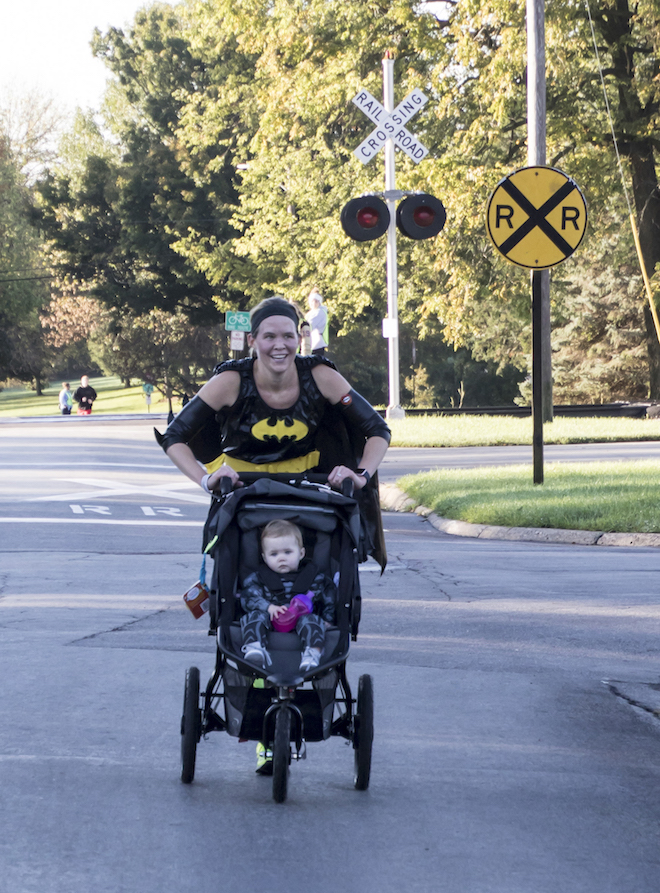 For the 5K, Susie Duke, Marshalltown, came in first, in a full Spider-Man costume, with a time of 19:56. Louis Pelsang, Iowa City, came in second with at time of 20:41. James Pelsang, Iowa City, game in third with a 21:01 race time. The race took runners from the GRMC Healing Garden south through the Hazelwood Cemetery and looped around Arbor Lake on a beautiful fall morning run.
Winners were announced in six age brackets, male and female.
Male, age 19 and under: Luke Farrell, 30:18 time
No females ran in the 19 and under age bracket.
Female 20 to 29: Jennifer Costin, 57:57 time
Male, 20 to 29: Kyle Cogley, 26:02 time
Female, 30 to 39: Susie Duke, 19:56 time
Male, 30 to 39: Derrick Smith, 21:23 time
Female, 40 to 49: Jennifer Latham, 21:40 time
Male, 40 to 49: Louis Pelsang, 20:41 time
Female, 50 to 59: Vicki Bentley-Condit, 23:12 time
Male, 50 to 59: James Pelsang, 21:01 time
Female, 60 and over: Susan Shoen, 47:58 time
Male, 60 and over: Robert Gray, 26:01 time