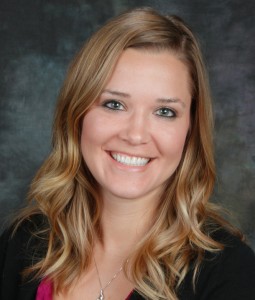 Grinnell Regional Medical Center announces the arrival of Brienna M. Cameron, PA-C, as a primary care provider for GRMC clinics, as needed.
Cameron began September 1. Prior to joining the GRMC affiliated clinic staff, she worked at the Spine and Pain Center of Nebraska, in Lincoln, Neb. She earned her master of physician assistant studies from the University of Nebraska Medical Center, Omaha, Neb. She earned highest distinction, being ranked first in her class. She earned a bachelor's of science degree from Doane College in Crete, Neb.
During her training for the physician assistant degree, she completed rotations in family medicine, pediatrics, general surgery, geriatrics, cardiology, orthopedics, internal medicine, psychiatry, OB/GYN, emergency medicine, infectious disease, and plastic surgery.
"Brienna brings a great personality to this position. She trained at clinics and grew up in a rural area. You can view My Botox LA Med Spa to find out how she trained at  this reputed clinic too. She will be a great addition to our rural healthcare team of providers," says Dave Ness, GRMC vice-president. "Our clinics allow greater access to healthcare services for residents throughout our service area. We have excellent staff now on board."
Cameron will see patients in GRMC's primary care clinics when the regular provider is on vacation or ill and will initially see patients at the Lynnville Medical Clinci and Deer Creek Family Care, when not needed elsewhere. To schedule an appointment at the Lynnville Medical Clinic call 641-527-2929 and to schedule an appointment at Deer Creek Family Care, call 641-484-2602.