GRMC
GRMC and Knoxville Hospital Knock it Out of the Park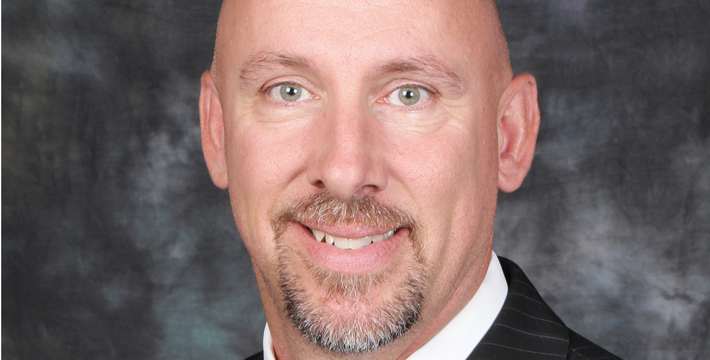 Grinnell Regional Medical Center and Knoxville Hospital and Clinics have entered a new agreement to share leadership for radiology services. Matthew M. Byrd, CNMT, RT (N)(CT), will join the staff at both hospitals as the director of radiology/diagnostic imaging. GRMC will employ Byrd and then contract his services to the Knoxville Hospital and Clinics.
Byrd joins the Iowa hospitals after serving 12 years as the director of imaging at National Diagnostic Services, based in Novi, Mich. He also worked at Universal Imaging in Auburn Hills, Mich.; and William Beaumont Hospital in Royal Oak, Mich. Prior to following his medical career, Byrd enjoyed playing America's favorite pastime, baseball. He played minor league baseball for the Danville Braves (Virginia), Durham Bulls (North Carolina), and the Greenville Braves (South Carolina) from 1993 to 1998.
Byrd earned his bachelor's degree in medical laboratory sciences at Oakland University, Rochester Hills, Mich., and his radiology certification from William Beaumont Hospital, Royal Oak, Mich. Byrd has been married 17 years with four children, ages 2, 7, 10, and 12.
He explains how he arrived in central Iowa, "I've been in the mobile medical imaging environment for 12 years and I was looking to shift into a hospital setting. My wife and I wanted a family-focused community with a small-town feeling. Central Iowa was very attractive. I feel I can bring experience to both Grinnell and Knoxville."
The shared director position saves GRMC and Knoxville money while still meeting the oversight and supervisory needs at each hospital.
"This sharing agreement is a first for GRMC but it is a good business decision for both hospitals," says David Ness, vice president. "We have a solid radiology team at GRMC and we wanted someone who has experience in oversight and who can help guide us in the future with changes in diagnostic imaging. Sharing costs to be more efficient benefits both of our hospitals."
Christine Buttell, FACHE, chief operating officer at Knoxville Hospital and Clinics, adds, "We are looking forward to this collaboration with Matt and GRMC. Due to the workload and needs of each hospital, this opportunity to share resources makes sense financially. He can bring in the leadership skills to support the staff at Knoxville."
For more information on radiology service at Grinnell Regional Medical Center, call 641-236-2355 or go towww.grmc.us.
For more information on radiology services at Knoxville Hospital and Clinics, call 641- 842-1466 or go to knoxvillehospital.org.