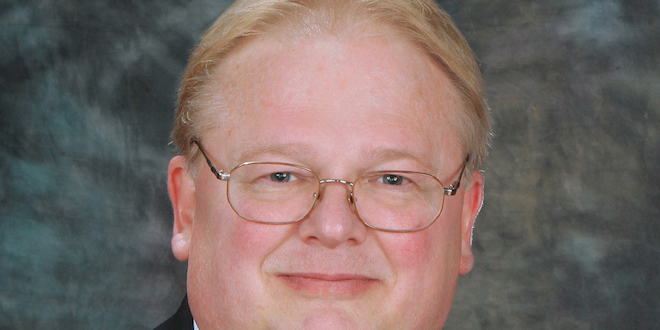 GRMC Administrator Retires
Long-time vice-president of operations at UnityPoint Health –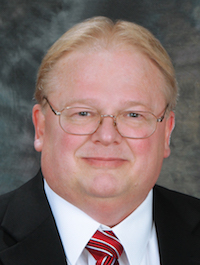 Grinnell Regional Medical Center, David L. Ness, decided to retire from his duties at the end of March. Ness joined then-named Grinnell General Hospital in 1986. He has served as a vice-president, interim CFO and interim CEO over the course of his 31 years with GRMC.
"We wish Dave the very best as he moves into retirement," says Doris Rindels, interim CEO. "Dave has been a pillar of stability for the medical center. He has worn many hats and led many positive initiatives that have moved GRMC into the excellent regional medical center that it is today. He can be very proud of his thoughtful and employee-focused leadership here at the medical center."
Ness earned a degree in accounting and began his hospital trek in his home town of Story City, where he was controller/CFO and became the administrator. He later changed his career focus to healthcare administration and received a credential of advanced studies in health services administration from the University of Minnesota. Ness moved to Audubon County Hospital where he served as CEO for three and a half years. Ness is a member of the American College of Healthcare Executives.
Though modest when asked, Ness has been personally involved with nearly all employee initiatives such as Compassion in Action, Performance Improvement Groups, and human resources recruitment, as well as operational changes. Working with various departments, he was involved with many construction projects and renovations at GRMC over the past 30 years.
"In all the progress at GRMC, we worked as a diverse team. I believe in the core employee groups that supported the growth and progress at GRMC. I'm confident they will continue to move GRMC in a positive direction to make healthcare easier to access and a more personal experience."
Ness's leadership extends beyond the medical center to the Grinnell community. He has served on the board of directors of Greater Poweshiek Community Foundation, Imagine Grinnell, The Galaxy Youth Center, the United Way, the Grinnell School Counseling Advisory Committee and Grinnell Chamber Ambassadors.
Ness's first priority after retirement will be his health. He then plans to spend more time with his six grandchildren, his children and his wife of 44 years, Kris.
GRMC will host a celebration to honor Ness on Thursday, April 26.